10 Key Social Media Marketing Trends To Crush Your Marketing Goals In 2023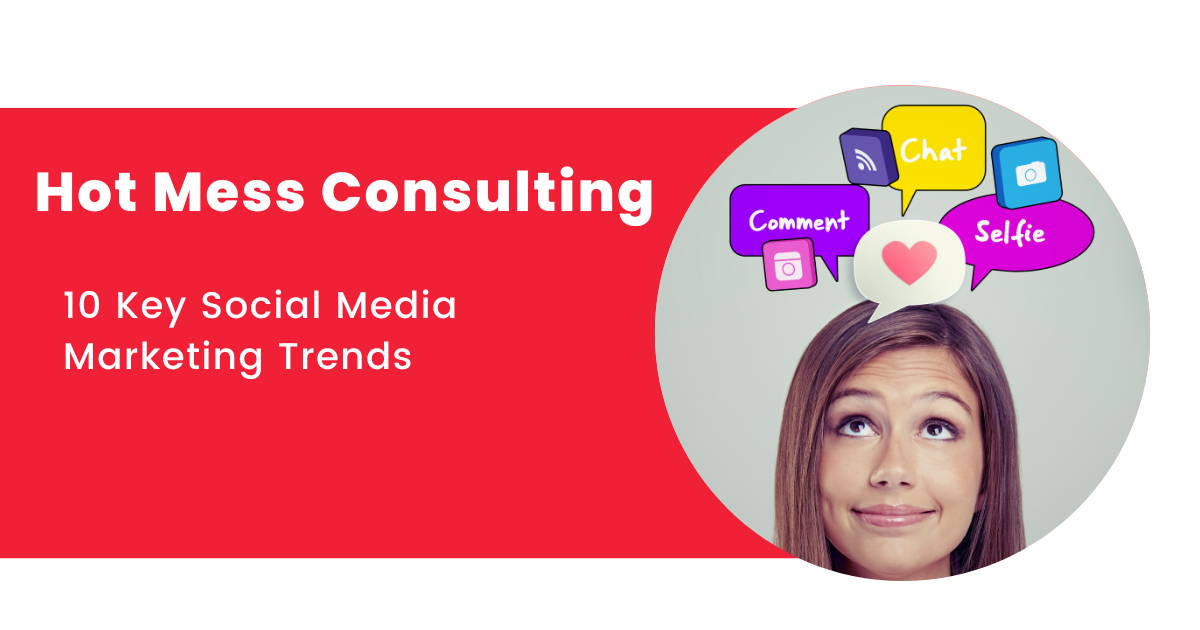 Thank you to Ghia Marnewick from Aumcore for this guest post!
The world of social media has changed rapidly over the years, and continues to do so with each passing day. Consider how you first used Facebook when it first came out. All the acronyms and complaining about life that you decided to share with the world – and let's not forget all the "celebrities" that added you as friends. It was such a simple time when you think back on it.
Local social media marketing in particular has changed, mostly because it actually exists now. You see, social media has gone form just a random space to vent, to an online community where information can be shared and goods traded. Gone are the days where you posted an item for sale on your profile and wondered why no-one wanted it. You know have access to an online market space, dedicated to the region of your choosing.
Above and beyond this, you also have access to a global library of information and network of industry leaders that wouldn't have been possible a mere few years ago.
So, on the topic of growth and development when it comes to social media, let's take a look at some interesting information to illustrate the changes and trends we should be expecting.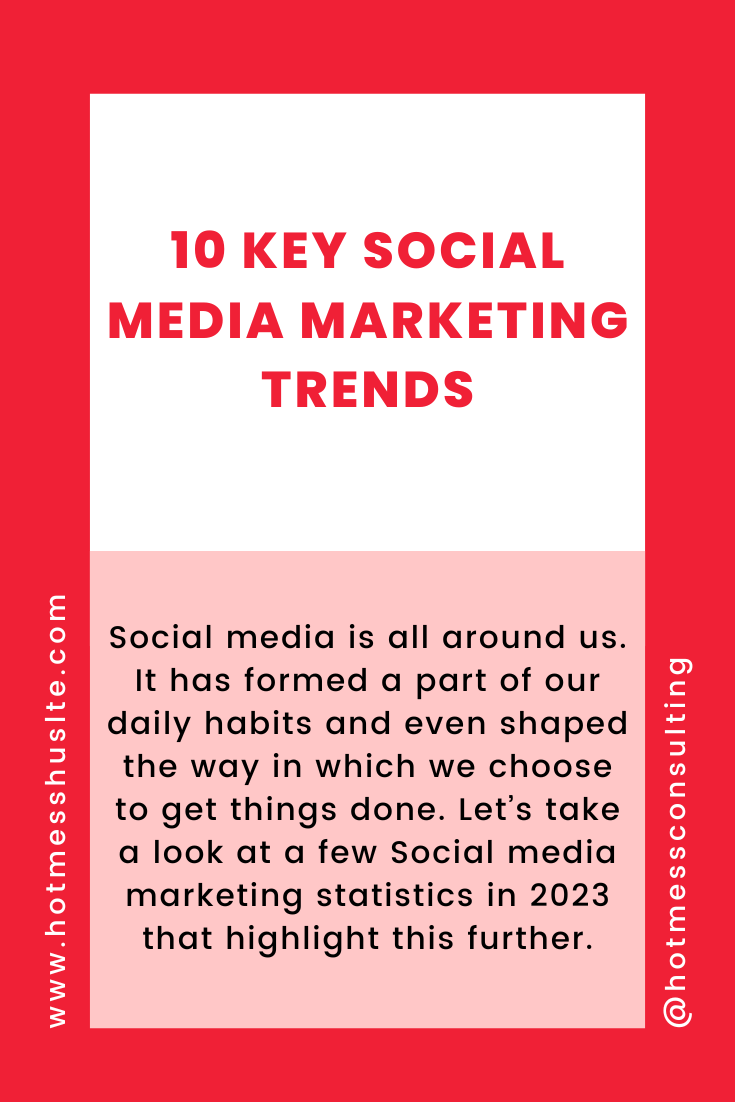 Social media marketing statistics in 2023
Social media is all around us. It has formed a part of our daily habits and even shaped the way in which we choose to get things done. Let's take a look at a few Social media marketing statistics in 2023 that highlight this further.
The average person spends around 2 hours and 25 minutes using social media!😵
10 social media marketing trends to know in 2023

Now that you understand the potential offered by social media, let's look at a few social media marketing trends in 2023. These are all the things that have already started creeping their way into the online space, and that we think will reimaging social media in ways that we could have never imagined.
#1 Focus on lifestyle issues: Mental health remains a key focus in the digital space, with burnout being a major topic of interest. Given that the world has become more mindful of their health and wellbeing, this trend is definitely here to stay.
#2 The creator economy will thrive: Estimated at over $100 billion, creators will continue to use their social media platforms to collaborate with brands and reach a wider audience.
#3 Social e-commerce will grow: With more and more aspects of daily living moving over to social media platforms, we anticipate seeing more social media-based e-commerce businesses emerge. Considering the fact that 54% of consumers use social media to research products and brands, it only makes sense.
---
---
#4 Memes for days: These entertaining images are showing no signs of slowing down. If anything, people are getting more creative with them and attracting the attention of online users.
#5 Vertical videos are the new standard: Thanks to Instagram Reels and TikTok, vertical videos have become increasingly popular and will continue to grow from strength to strength this year. Another aspect worth mentioning here is that short video clips are receiving the most traction, so use this knowledge to your advantage.
#6 Celebrating diversity and accountability: Brands will need to continue advocating for what they believe is right and share this passion with their audiences. It's about standing up for what to believing and using your powerful name and influence to bring about change.
#7 Trade exchange posts: Influencers have long been rewarded for sharing brand-related content, but now we've seen the move to have brands reward the average social media user for simply posting about the brand.
Now a mom sharing a snack made for her kids is being rewarded for simply advocating for the brand. Essentially what this means is that social media posts will become a form of currency.
#8 LinkedIn is catching up: Instagram, Facebook and the likes are all famous for their use of influencers. Joining the movement is LinkedIn, something that many people never saw coming, with their Creator Mode.
While still relatively new, this concept has already started gaining momentum and will soon become a standard on the platform. Watch this space.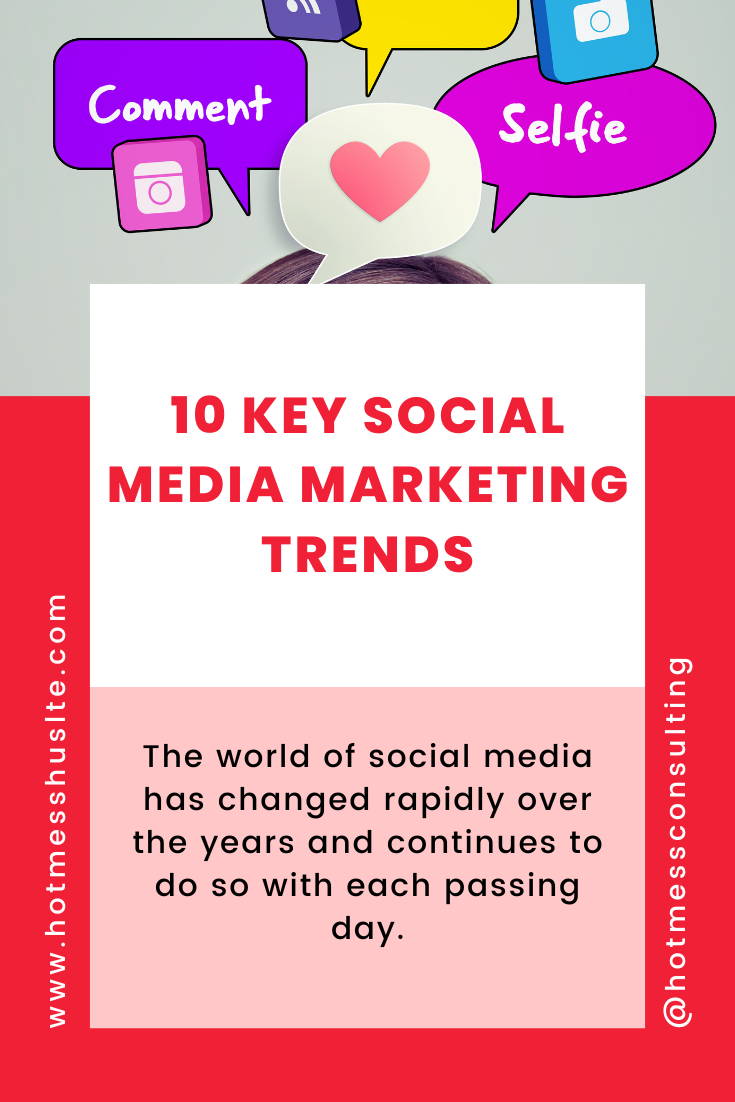 #9 Bye-bye filters: more and more people are choosing to be real and authentic, ditching image filters and bearing it all for the camera. In addition to this, keeping images clean and simple is another trend that appears to have taken over. Minimalism and authenticity will drive social media content in 2023.
#10 TikTok will become a monster: Brands are taking TikTok more seriously as an advertising platform and in 2023, we will see this platform grow to new heights.
Ready to up your social game?
Social media is here to say, growing and evolving with each passing day. If the statistics from last year are anything to go by, and the predicted trends do come true, we can look forward to seeing a reimagined social media landscape in the next few months. How exciting is that?
Which social media marketing trend do you think will have the biggest impact on your business? Tell us in the comments!

Ghia Marnewick is a creative content writer for Aumcore, a digital marketing agency NYC that specializes in creative content marketing and PPC Management services. She is passionate about finding new ways of sharing information with the world.
---