Updating Your Shopify Theme 101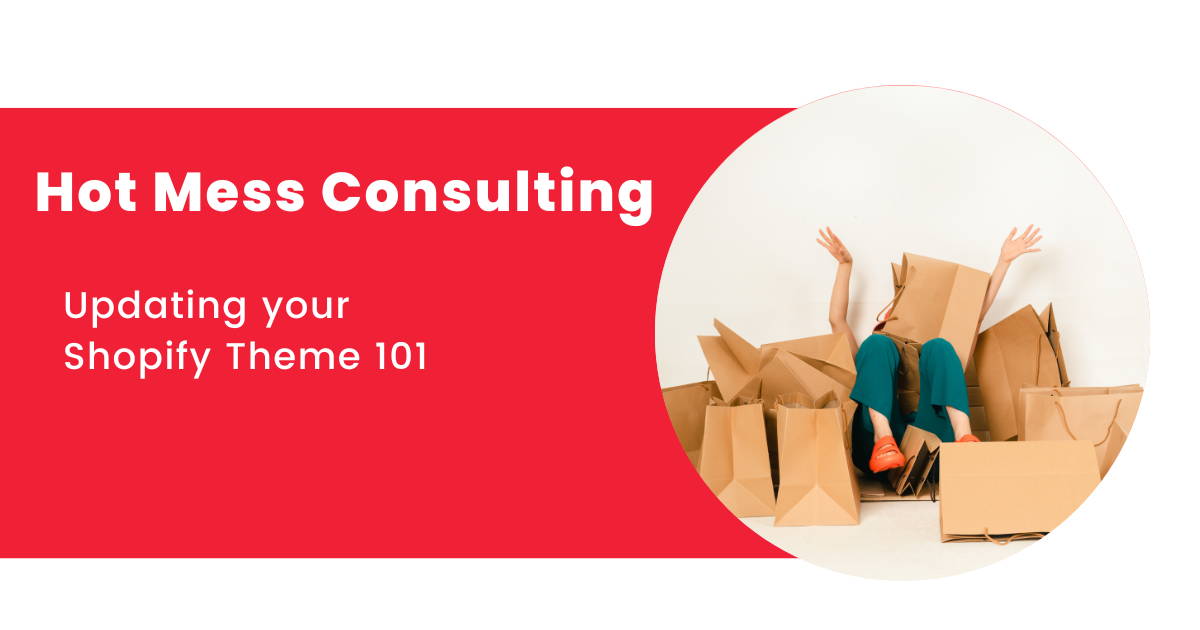 Shopify themes are constantly evolving, so if you want to keep up with the latest features and fixes and keep your store running smoothly, you must update your theme regularly.
Now we know - it doesn't sound exciting (believe us it can be!) and as a business owner you already have a zillion things to do BUT it's like going to the dentist for a checkup or taking your car for service - if you don't attend to updates, it can cause problems for your store down the road. And no-one wants that.
Our suggestion is to add bi-yearly task to your calendar to check for new theme versions and update accordingly. That way you don't need to trust yourself to remember and you'll always know when it's time to check.
The Shopify theme support team is always hard at work taking feedback from its customers to make themes function better, and that's why these updates are so crucial. Not only do they often offer new features, but they also solve past problems users reported.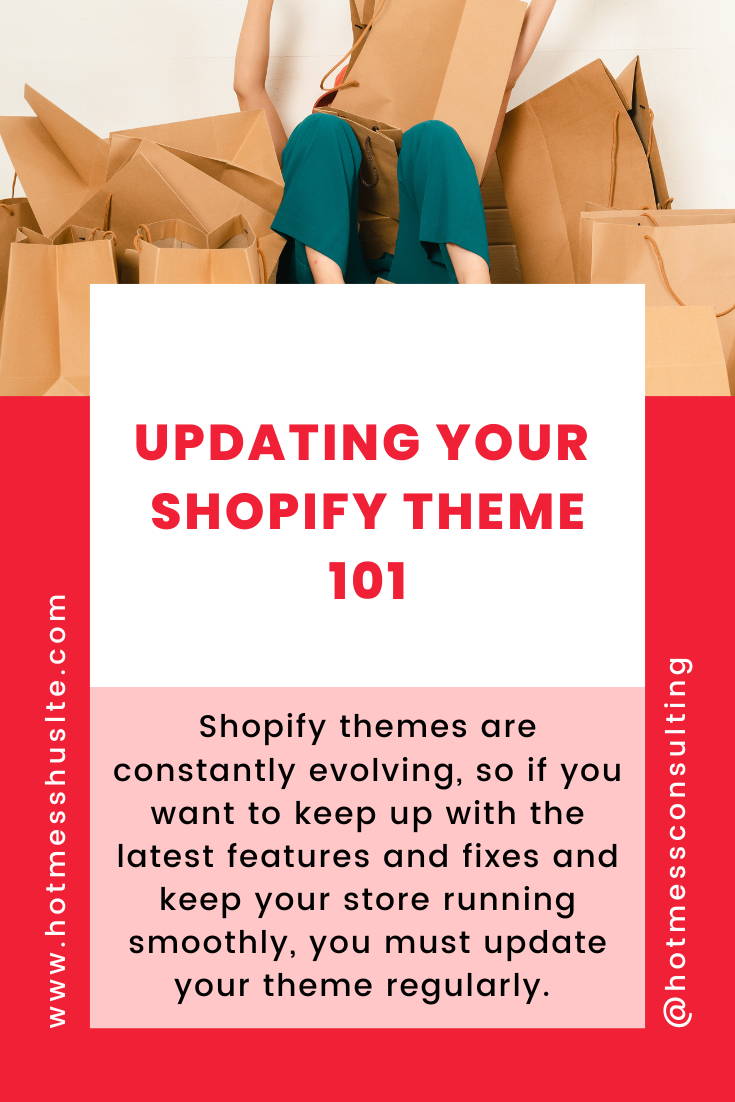 Once you've established your brand identity, the next step is to translate that to your website. The theme you choose will allow you to control your online store's style, layout, organization, and features and offer a unique experience for your visitors.
With all the different customization options available to you within the theme, you're able to create a one of a kind store in a simple way.
A theme is like a template (but not a template) that lets you design your own website without coding experience and adjust it to your own brand.
And when you purchase a paid theme, you're not just paying for that current version of it. All theme updates are free in the Shopify Theme Store!
(If you buy a theme from a third-party theme designer like Etsy, you'll need to contact the designer for updates.)
Benefits of keeping your Shopify theme updated:

Unlock new theme features (which can help reduce reliance on apps, too - bonus!)

Access to all of the latest bug fixes and updates to the code

Improved user experience for visitors. Some updates include design changes that can significantly impact your store's UX.

And last but not least, once you've updated your theme once, you'll know exactly how to do it in the future!
Signs you might need to update your theme:

Apps that used to work have stopped working

Slideshows disappearing

Glitches with checkout

Wrong prices going into the cart
What you need to know about 3rd party themes...
Thinking about buying a Shopify theme on Etsy or another marketplace?
Here's why we urge you to think twice!!
❌ These themes are usually not designed and developed by experienced professionals, are not updated regularly, and may not be optimized for the most current version of Shopify.
❌ Many don't offer full customization and support, leaving you with a generic theme that doesn't fit your brand or business.
❌ They might be unsafe, leaving your store vulnerable to malicious attacks and causing severe financial and reputational damage.
❌ These themes may not comply with the latest privacy regulations, such as GDPR and CCPA.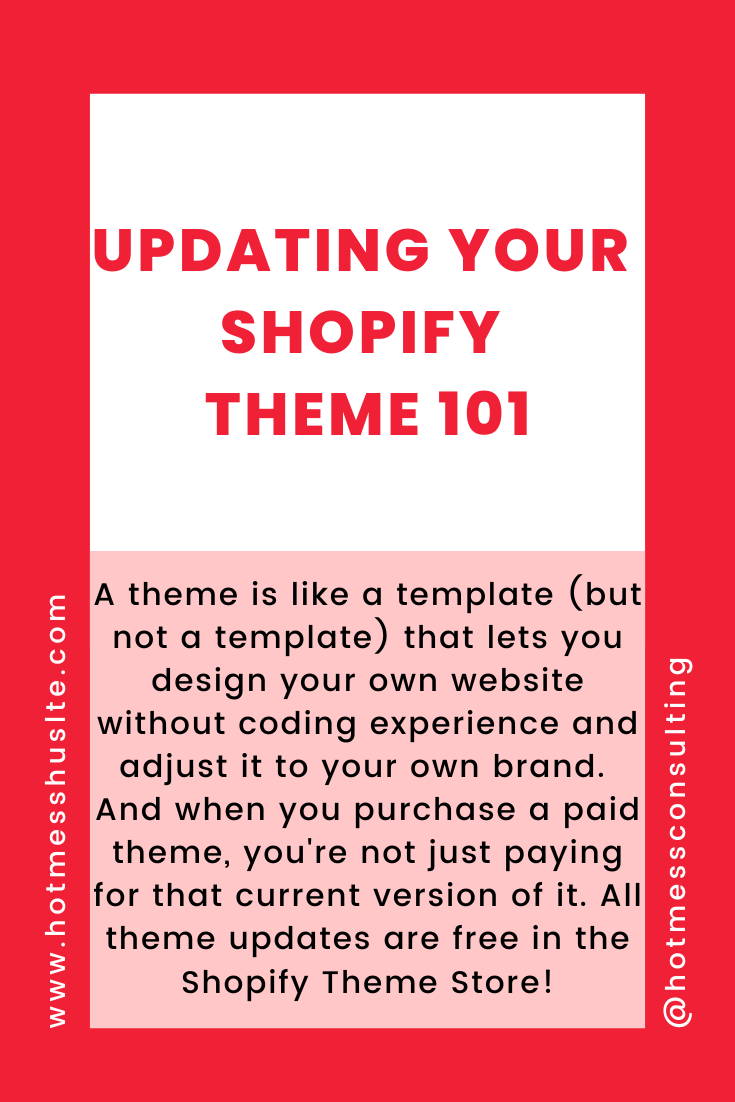 ❌ These themes may also not be optimized for SEO, meaning that you may not be able to rank your store as highly as possible in search engine results.
❌ Developers of themes sold on 3rd party marketplaces like Etsy can overlook Accessibility (ADA) requirements and expose you to lawsuits for the lack of compliance.
❌ The long-term cost. Sure, these themes might seem inexpensive upfront, but many don't include the necessary features and customization options to make your store stand out from the competition. In the long run, you'll probably have to invest more money in customizing your theme or in additional apps and services to compensate for the lack of features. You may also need to pay for ongoing support and maintenance, which can add up over time.
❌ Finally, there is the issue of intellectual property. When you purchase a theme from a marketplace like Etsy, you may not be getting the full rights to the theme. You could violate copyright laws if you use the theme or any of its elements without the proper permissions.
Keeping your Shopify theme updated: Key Takeaways:
Updates keep your store on track with the latest features and fixes.

Add bi-yearly task to your calendar to check for new theme versions and update accordingly.

Schedule enough time to do your update so you're not in a rush

Do your homework before you buy a theme from a 3rd party provider.
And don't forget - when in doubt - ask for help! It's okay not to know everything - that's why you've got us:-) We can help you update to Shopify 2.0, update your theme and even switch to a new theme - without the stress.
---