Scale Your Business with CommentSold's Multi-Channel Retail Features
Big thanks to our friends at CommentSold for this blog!!

Within the ever-changing online retail landscape, diversifying your selling channels is the key to growth and success. Incorporating multi-channel retail places your shop in front of new audiences creates dynamic shopping experiences for your customers and takes your business to the next level.
But what does multi-channel retail look like in 2021?
In the simplest terms, it is selling across various channels and devices to deliver a seamless shopping experience for your customers. The ability to meet and serve customers wherever they spend their time, whether online or in-store, is what takes a brand from good to great.
With all of the online channels, it may seem overwhelming to get started with multi-channel retail. That's where CommentSold comes in. With CommentSold's all-inclusive e-commerce platform, you can market, sell, and streamline activities across multiple channels for the ultimate brand experience. Allow customers to browse and buy anywhere, anytime!
---
Effortlessly Design a Webstore You're Proud Of - Without Any Plugins!

A solid webstore sets the tone for your entire brand. Make sure your virtual storefront is something you are proud of! With the CommentSold Webstore, you have complete control of your unique online selling space, branding, and messaging. Easily customize the look and feel of your site to match your brand. The best part? No plugins required!
Add your branding

with customized color palettes, fonts, images, and pages with the easy-to-use builder

Make navigation simple

with internal and external linking options, social media icons, and suggested products

Connect to popular payment processors

with Stripe, Square, PayPal, and Sezzle

Utilize built-in marketing tools

for simplified SEO and email capture

Streamline the shopping experience

with easy cart management, coupon codes, and guest checkout options

Capture more purchases

with waitlist and card preauthorization features

See your stock update in real-time

with a centralized inventory across all selling channels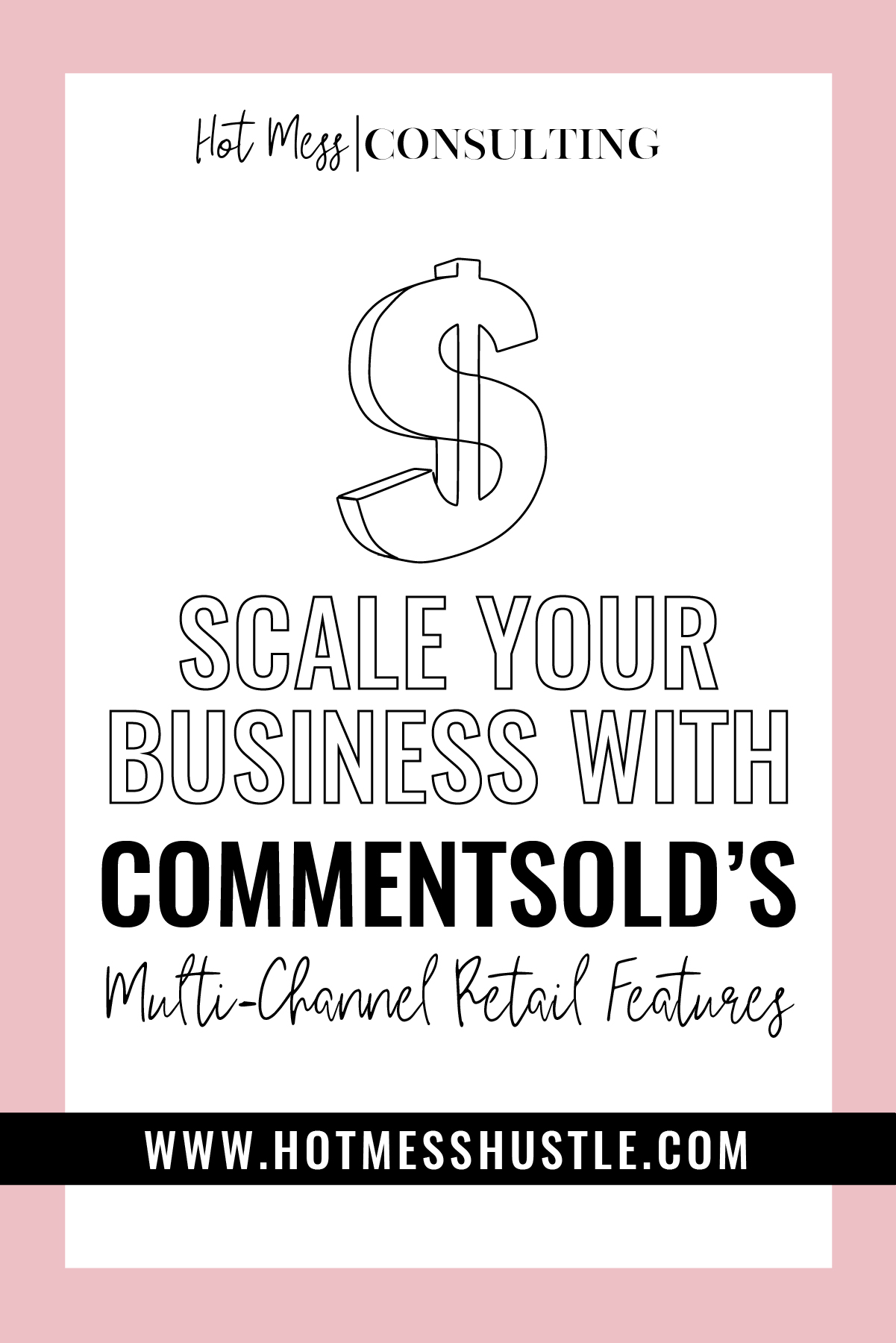 Sell Live on Social Media and Your Branded Mobile App

Shopping online has never been more focused on interaction and authenticity than it is now, thanks to live video sales. With CommentSold, you can host engaging, shoppable live video sales that stream to social media and your branded mobile app. These live sales allow you to:
Create an in-store shopping experience online

by showing the item's style and fit

Interact with shoppers in real-time

by responding to their comments

Build hype around top-sellers

with a live overlay that shows stock availability

Give app shoppers the ability to checkout seamlessly

without ever leaving the video

Send invoices instantly

when social shoppers comment "sold" on the video
Turn Comments into Shopping Carts with Social Selling
You don't have to host live sales on camera to maximize your revenue. Social selling can also have a major impact on your business and can benefit your shoppers in a similar engaging way. With social selling, you can:
Share shoppable images

(like styled selfies or flat lays) on Facebook and Instagram

Upload pre-recorded videos

("Fit Videos") so that shoppers can see details about specific items

Simplify shopping

by invoicing customers as soon as they comment "sold"

Boost organic reach

with content that drives comments and engagement

Automate product posting from CommentSold to your social channels to keep the sales coming
---
---
Engage Shoppers and Send Push Notifications with Your Branded Mobile App

Put your brand on the map (and in the App Store and Google Play store!) with a custom branded shopping app built just for you! 49% of shoppers exclusively use their phones for shopping. So why not meet them where they are?
Cut through the distractions of social media by offering your own branded mobile shopping experience. With CommentSold, you don't need to know how to code or sacrifice your entire operating budget to build a beautiful and functional app. CommentSold offers feature-rich shopping apps to all Business Plan customers at no extra cost. Apps boost your business by allowing you to: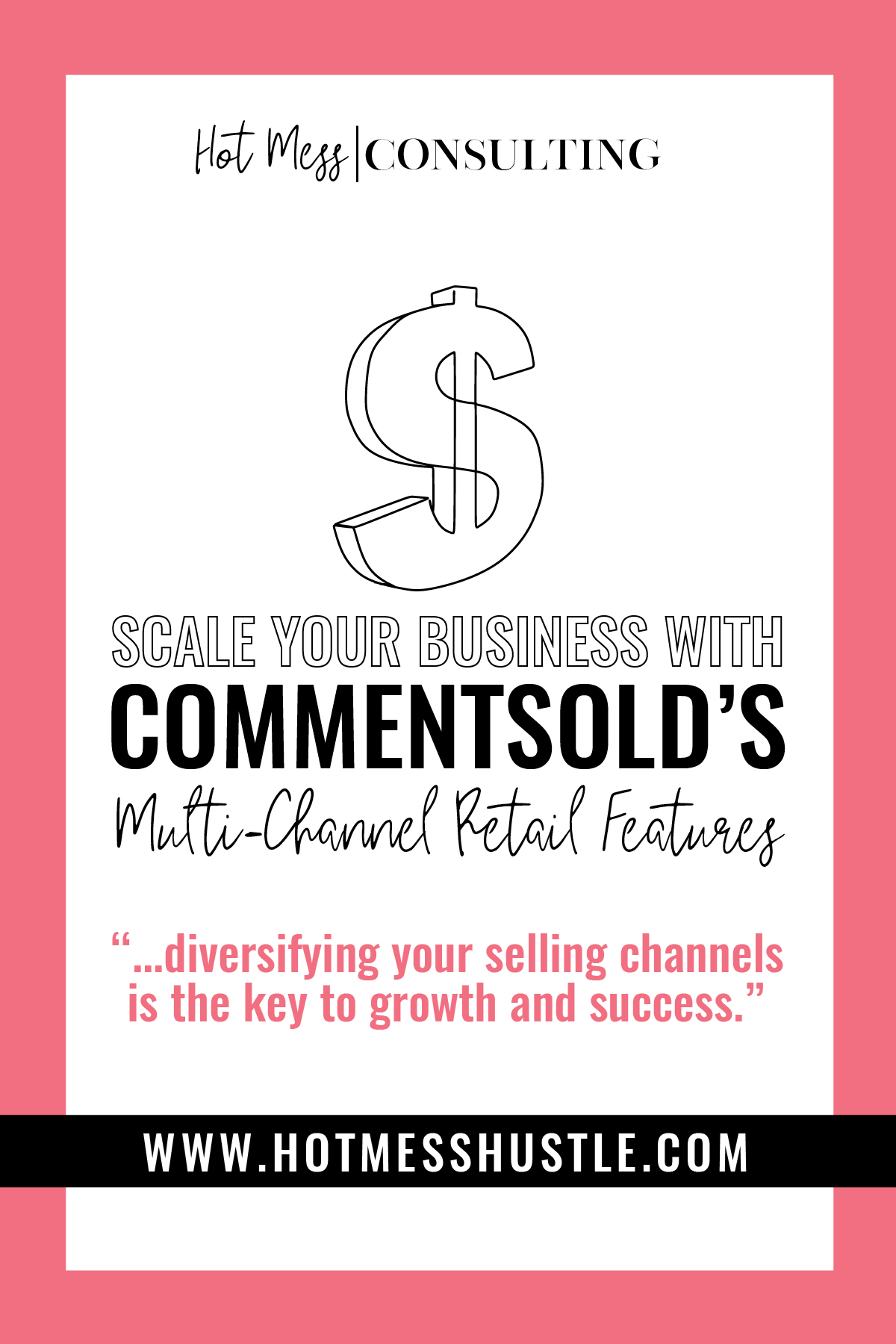 Create a branded shopping

experience that captivates your customers

Stream live exclusively to your app

or simultaneously stream to your app and social media channels

Send push notifications

to your shoppers to remind them of launches, sales, and promotions

Own your content

and bypass pesky algorithms
On average, shops see a 20% increase in revenue within six months of launching a CommentSold mobile app, and mobile app shoppers are 220% more likely to repurchase than non-app shoppers. (Source: CommentSold)
Multi-channel retail does more than boost sales. Incorporating this strategy provides a seamless experience for your customers, adds personality to your brand, and allows you to connect with your audience in a new way!  
---