CommentSold Updates: New SEO Changes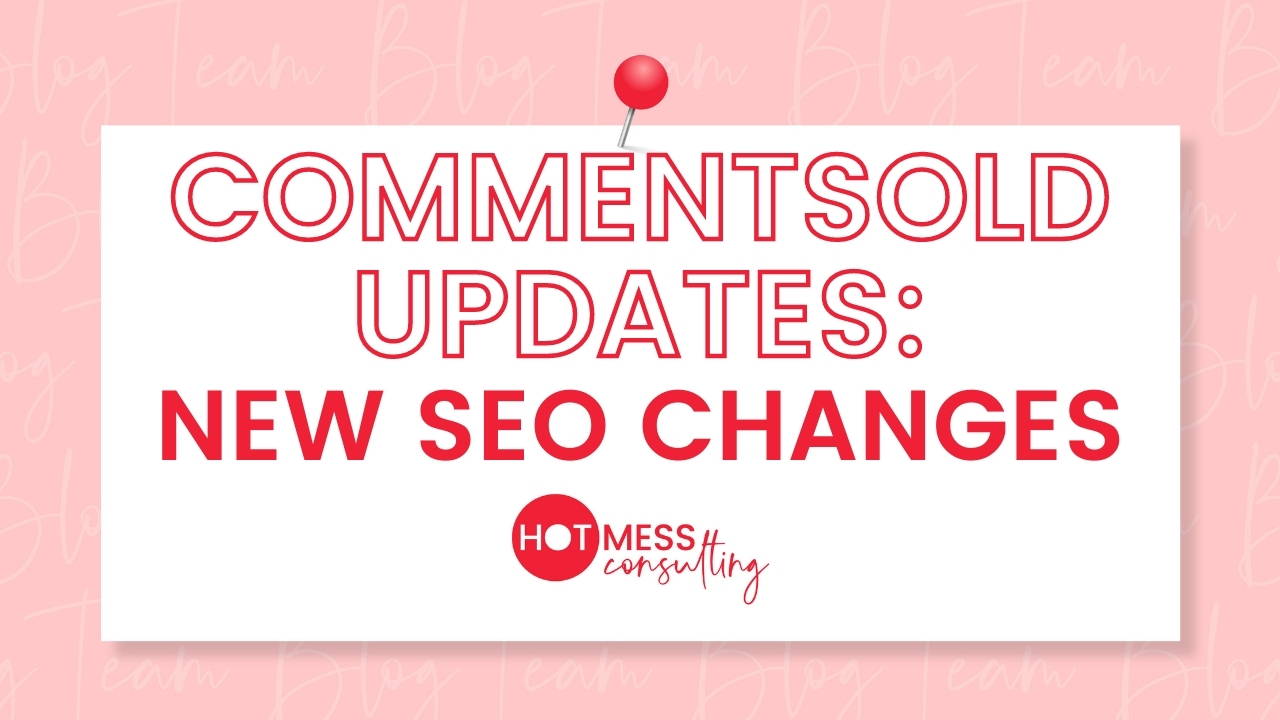 Hey there boutique owners and other ecommerce friends!

So maybe you've already heard about the changes on CommentSold and like us you're pretty excited. In today's post, we want to tell you about one small change you maybe didn't know yet…. Meta Titles! This is pretty radical for SEO - let me tell you why!

VIDEO MORE YOUR JAM? WATCH IT HERE:
Before: CommentSold Meta Titles all the same😕
Previously, the meta title was the same for EVERY SINGLE page of your webstore, and it was most likely your Brand Name. So every product page, every collection page, the homepage, the whatever page- they all had the exact same meta title, no matter what.
(PS The Meta Title is the page title that you see in blue in Google Search results - and that is why it was not great for SEO.)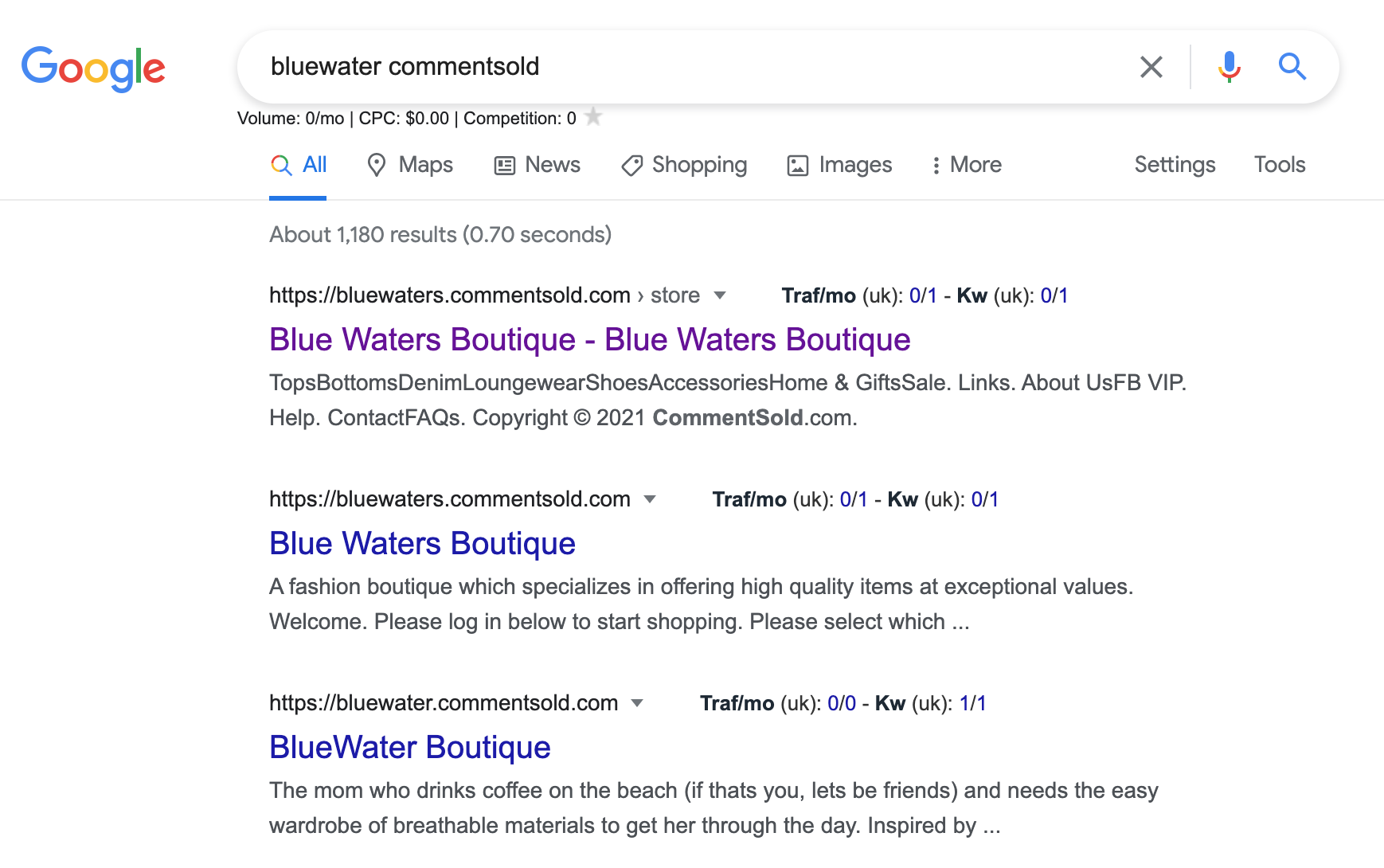 So basically, Google was getting pretty generic information on what each page was about.
So in this recent update they have fixed that! Yay!
AFTER: The CommentSold Update🤩
Instead of being the same, now each page has its own meta title relevant to what is on the page. So instead of saying your brand name on every single page, it will pull in the meta title of that page - so whether it's your customer account log in page, or a product page, or your About Page, it will now have a way more relevant Meta Title.
Why is this important?
The meta title is important for both users and search engines as it tells Google and users what that page is about. It helps them make a decision on whether to click through or not.  
And this is important, because you want to get ranked, or found, for your products, and what people are shopping for.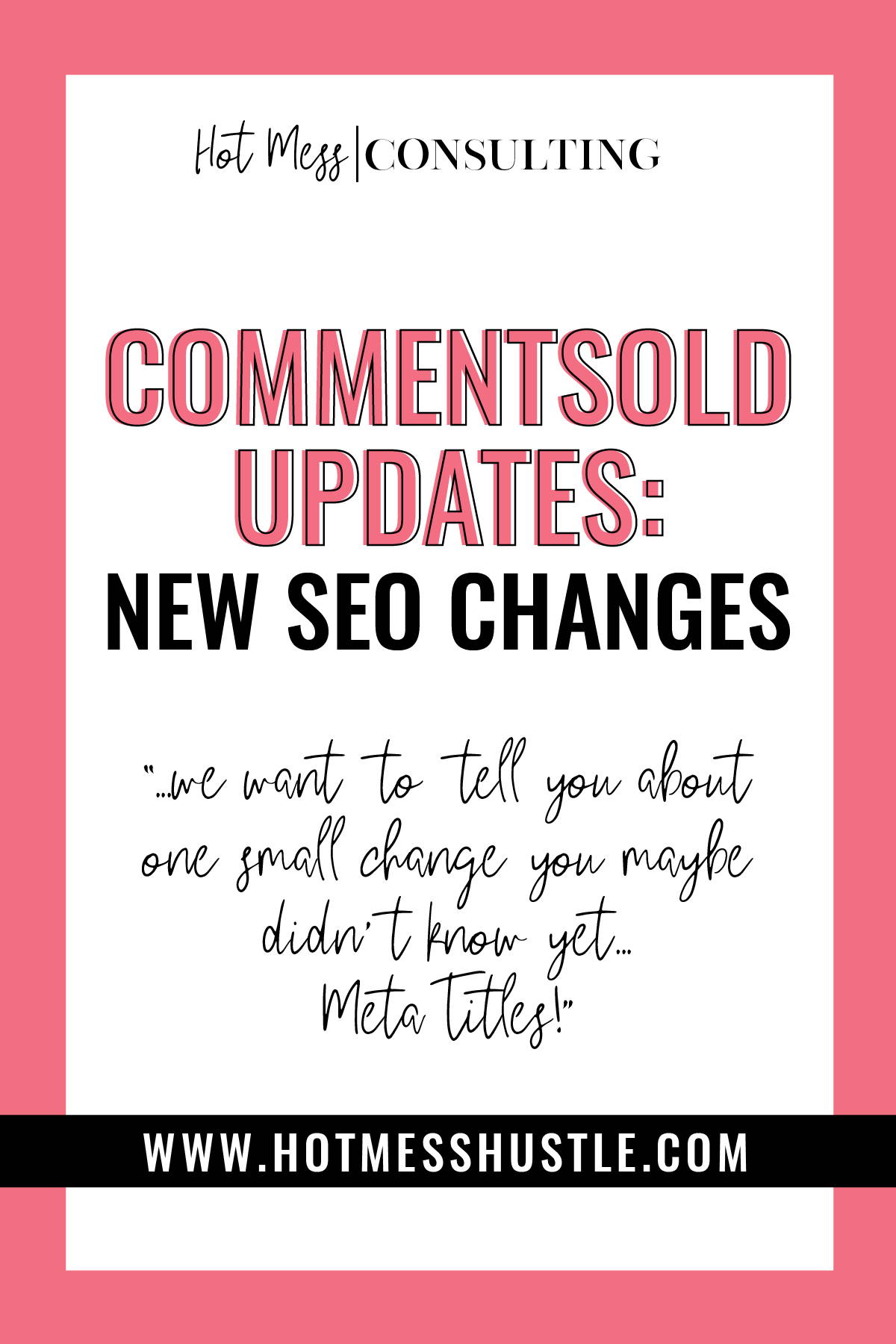 The chances are people are not searching for your brand name because they don't know you yet, so this is a great opportunity to get new visitors and new customers who are finding exactly what they are looking for!
Talking of search terms and keywords…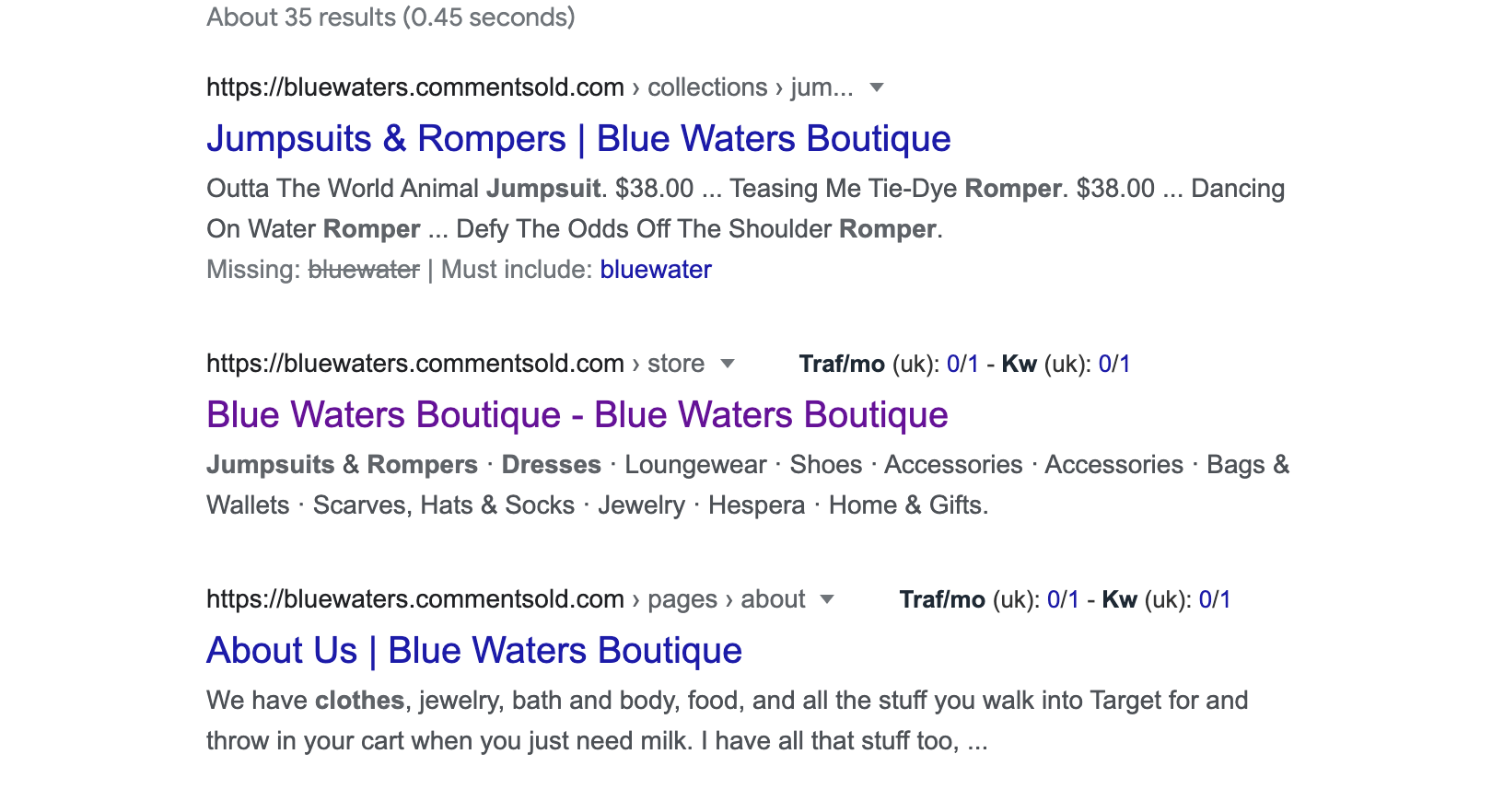 The Importance of Writing Good Product Descriptions
So now CommentSold can pull in your product keywords to the Meta Title, you want to make sure that you are really optimizing that. To do this, you need to be using keywords in your product and page descriptions, and that way your focus keyword will pull through to your Meta Title, and you will be more likely to start to rank for that keyword. This is great for attracting traffic to your store - definitely something you want to be focusing on!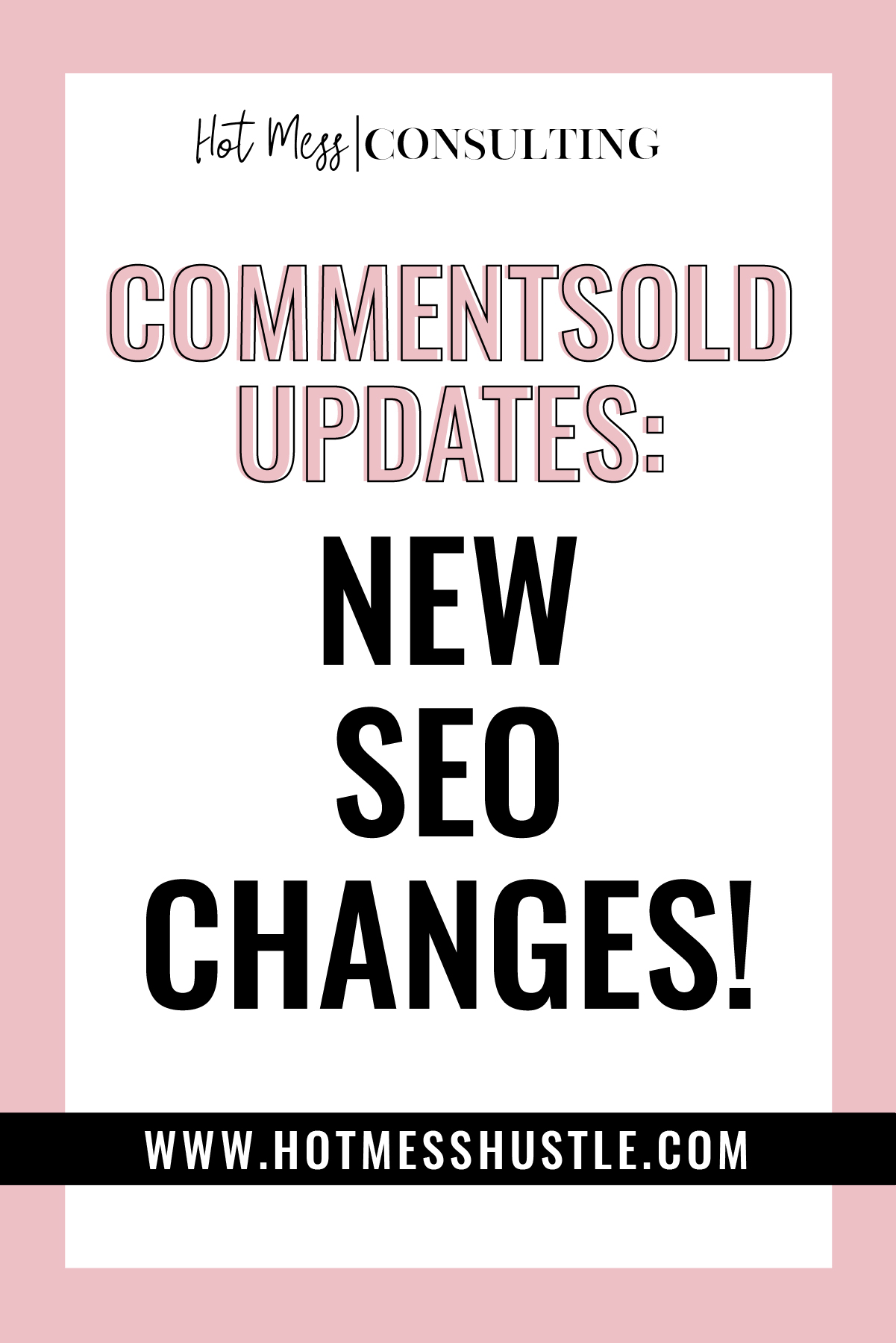 Key Takeaways
The CommentSold update means that your Meta Titles will be more relevant to the page

Meta Titles are important for Keywords - and keywords are important because people are more likely to be searching for products (or categories) - not your store name

SEO is about matching up search queries with search results, so with relevant meta titles, this boosts your authority and Google is more likely to show your page in search results now
So that's pretty much it for this CommentSold update on Meta Titles - I hope you're as excited as we are! This will be a real game changer for my CommentSold boutique owners, so make sure you're optimizing your product descriptions, my friends!
I hope this was useful for you, as always let us know your questions in your comments!
---