9 Ways to Prep Your Online Store for Holiday Shoppers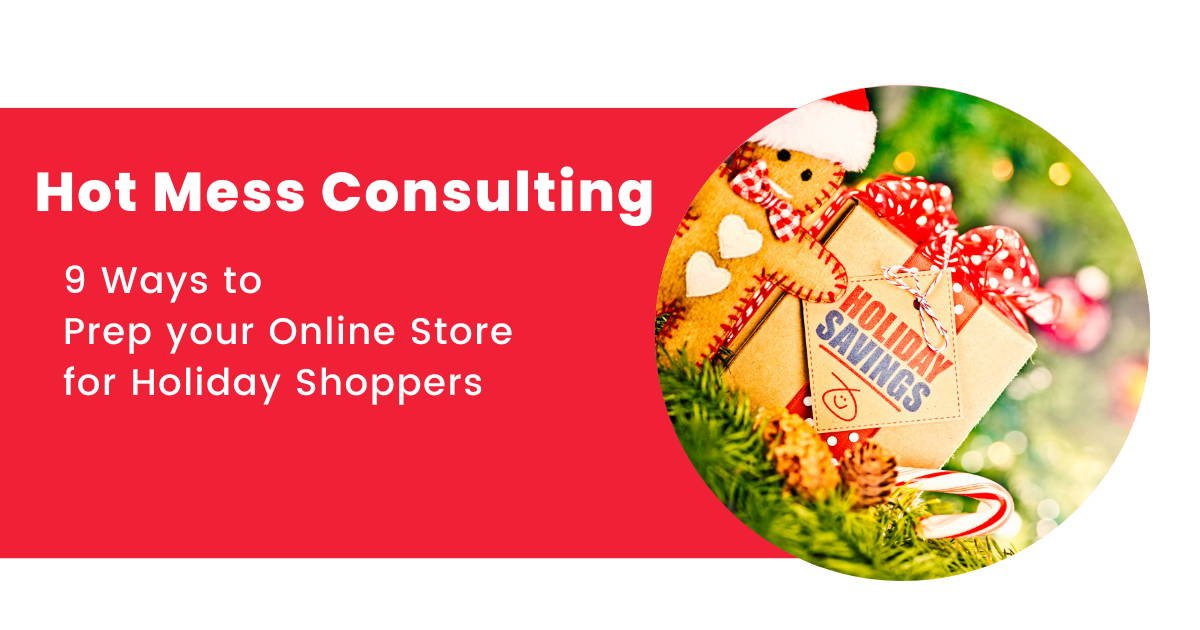 ---
Hey boutique owner! Is your store ready for the holiday rush??🎄🎁😍


If not, it's time to get busy! It's up to you to make it the most wonderful shopping time of the year for your customers - both old and new.
Your main goals should be to help people find your store, ensure that your site is uncomplicated and that your check out is easy to use.
It's time to prep your online store for the holiday season, and here's how to get started!
---
#1 Make Sure Your Website Is Fast and Tidy

If you're expecting increased traffic, an excellent place to start is ensuring your site can handle it. Ideally, your website should load in under 3 seconds so keep making adjustments - the speedier, the better!
Next, go over your website with a fine-tooth comb and check for broken links, empty menus, anything that might be confusing or off-putting to a first-time visitor. Imagine your granny will buy from your store - make it as uncomplicated and straightforward as possible. People don't like to jump through hoops to buy something online, not during the holidays, not ever.
(Don't forget to optimize for mobile too!)
#2 Run Promotions To Drive Traffic
If you haven't put together your marketing plan for the holiday season, don't stress, it's not too late!
Start by determining WHAT your holiday promotions will be - and here, you can totally get creative!
Can you offer holiday bundles to try to move some product and get ready for the new year? Are you promoting gift cards? Could you add a stocking stuffer category to your store?
Once you know what you want to promote, it's time to get busy. You'll need to decide which channels you want to promote through (free or paid) and then get busy creating a promotion schedule and all the assets you'll need; graphics, written copy, landing pages, coupon codes, etc
#3 Set Up Retargeting Ads
Paid ads can be expensive, so we recommend running retargeting ads if you want the best bang for your buck this holiday season!
These ads are shown to visitors who have already been to your store (or shown an interest in your goodies as a way) to entice them back to your store and make a purchase. These ads will be displayed wherever they may be - Google, Instagram, or Facebook, for example.
The click-through rate is 180% higher for retargeted users, which means retargeting campaigns on average perform nearly 10X better than a regular display ad campaign just shown to new audiences.
And shoppers who see retargeted ads are up to 70% more likely to convert! So if your marketing budget is a little squeezed this year - retargeting ads are definitely the way to go!
#4 Create a Dedicated Holiday Promo Landing Page
Creating a dedicated landing page for your holiday promotions is easy to keep shopping easy for your online customers. Remember - we want the shopping experience to be as seamless as possible.

#5 Optimize Your Email Opt-Ins
So if you're doing all this work to get more folks to your website this holiday season, make the most of it by building out your email list!
Make sure your opt-in is working and that you have a well-crafted welcome email sequence. This helps people get to know you and starts to build trust.
#6 Use Holiday-Themed Imagery
It's time for all things merry and bright!🎅 You want to make your store look and feel like a fun place to shop, and design can go a long way to help you do that.
Create excitement with holiday-themed imagery and overlays together with festive colors and fonts. Play around to see what works best for your brand - have a little fun!
#7 Don't Forget About January

Don't forget about January when it comes to your holiday marketing strategy. It's a great time for sales too!
You could offer past customers a discount code to thank them for their business to use this month or get them to come back in the new year. Or send gift cards to use in January with orders of $100+. Again - get creative with your ideas!
#8 Be Ready For Customer Queries

With more customers comes more queries, so make sure that your biz is ready to handle that.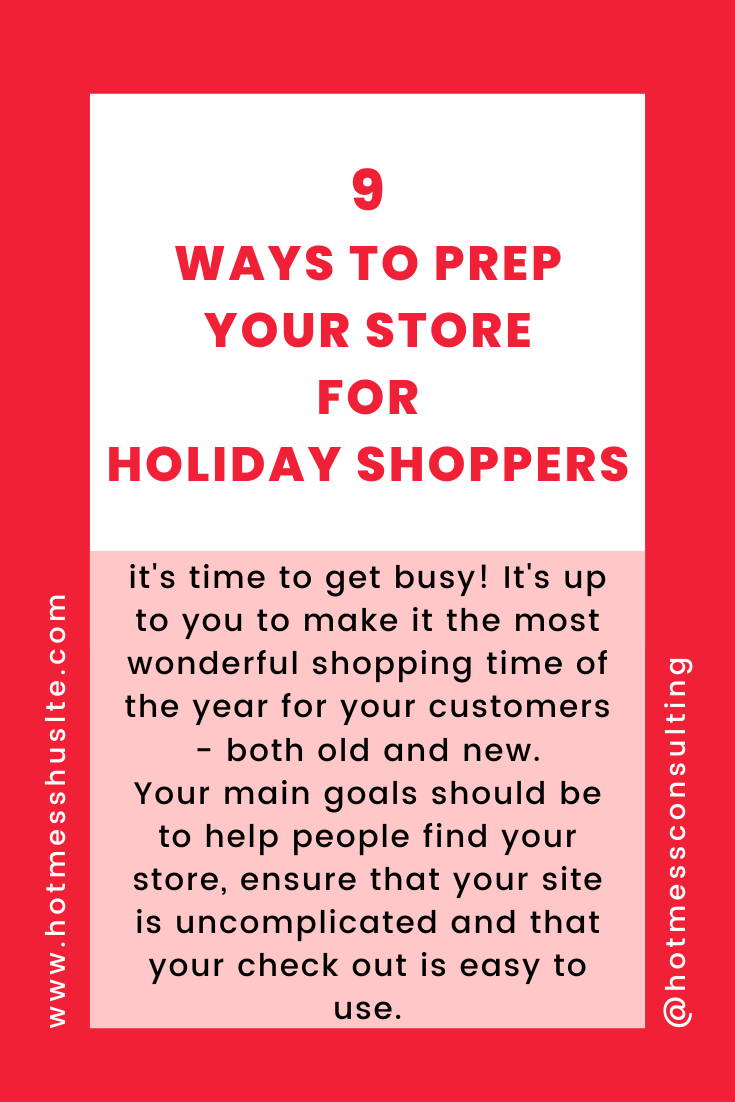 You don't want to start the New Year with a pile of unanswered queries, so make sure someone is around to answer questions and get back to customers as quickly as possible throughout the month.
#9 Clearly Define Your Shipping Times

Be super clear about your shipping times on your website. The last thing you want to do is create unclear expectations and unhappy customers - especially at this time of the year. Just be 100% honest and upfront about how long it will take for their goodies to arrive, and you shouldn't have any problems.
Remember, now is when you want to be shouting about your store from the rooftops - so don't be shy. Get out there and do your thang loud and proud!
Your boutique only works if you do, so get out there and hustle!
And of course, HAPPY HOLIDAYS!!!
🎁🎄😍🎅
---