5 Black Friday Ideas We DON'T Recommend (And 5 You Should Try)
Did you know that the average person plans to spend $400 on Black Friday sales???

Or that 30% of all retail sales occur from Black Friday till Christmas???😲🤑

Bottom line: Black Friday is a huge opportunity that every biz owner with an online or brick-and-mortar store should plan for.
There are no hard and fast rules when it comes to this 4-day sales bonanza (Black Friday to Cyber Monday), so you are free to do whatever you think will entice your customers.
Make sure your store is ready to SELL, SELL, SELL this year with our handy Black Friday do's and don'ts!
---
⏱ DO offer new deals every hour
When it comes to conversions, it's all about time, and creating urgency and a Deal of the Hour is a great way to keep up the hype for your store. This will take a little planning on your part (don't forget you'll need to create a homepage banner for each hour you have a deal), but it will be totally worth it!
You could also theme each day of the Black Friday weekend, for example, Friday: 50% Off Everything, Saturday: Free Gift with Every Purchase; Sunday: Buy One, Get One Free; Monday: 50% Off Online Purchases.
DON'T wait to start marketing your deals
Customers will be flooded with marketing messages on Black Friday, so you must build anticipation before you drop your deals.
You want to have your deals finalized (on paper at least!) ready by the end of October so that you can start dropping hints and teasers at the beginning of November or even sooner if you can.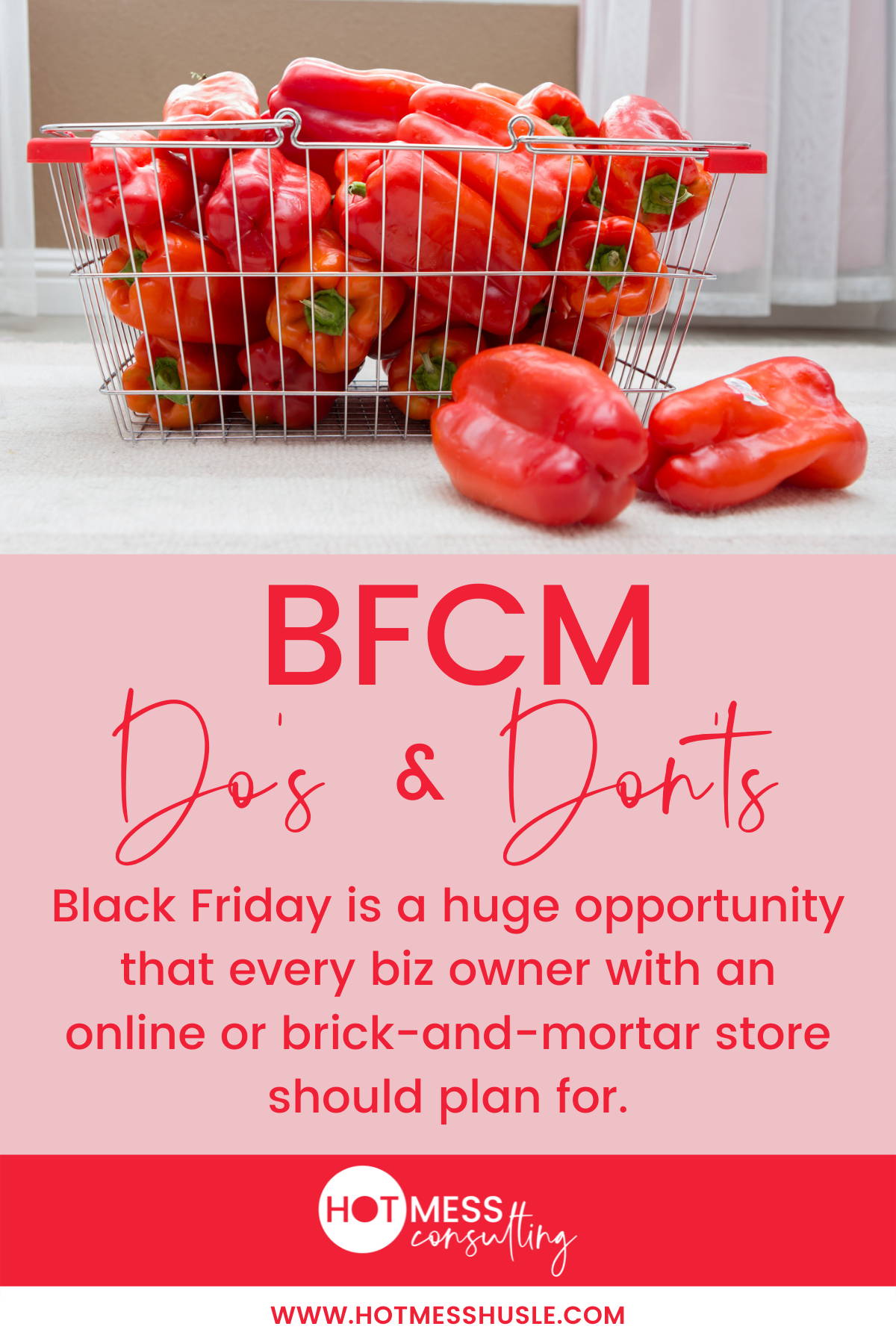 DO offer freebies and coupon codes
Free gifts and coupon codes NEVER get old!
Don't underestimate the power of the words "Free Gift with Every Purchase". Everyone wants something for free, and if you can make that gift truly appealing to your audience (i.e. they can't live without it), you've got a winner!
Coupon codes are super easy to create for your Shopify store, and because you can choose an expiry date, it triggers that sense of urgency we're looking for. So use 'em!
DON'T forget about your past customers
Your past clients already trust you, so don't forget about them and only focus on new acquisitions. That goes for warm leads too! If someone visited your site or shopped but abandoned their cart, they've already proved their interest - so reach out to them in your Black Friday campaign!
DO announce your Black Friday deals on your landing page
Every visitor to your site should KNOW without a doubt that there is a Black Friday sale so make sure you announce it with a banner - preferably above the fold with a link to shop the deals.
🏫 DON'T be too strict with your deal cut-off times
People love to wait till the last moment, don't they?
Argh! So what do you do?
Here's what we suggest: plan to add a buffer period to your Black Friday deals to make sure you can still help the Late Lucy's and Forgetful Fred's get their goodies.
DO consider channel-specific deals
Suppose your brand has multiple channels; website, mobile app, live online shopping (Hello CommentSold!!), in-store. In that case, you could create exclusive channel-specific offers as part of your Black Friday marketing plan.
DON'T forget about consistency!
Your website's theme, images, banners, copy, and social media posts should all reflect your Black Friday deals.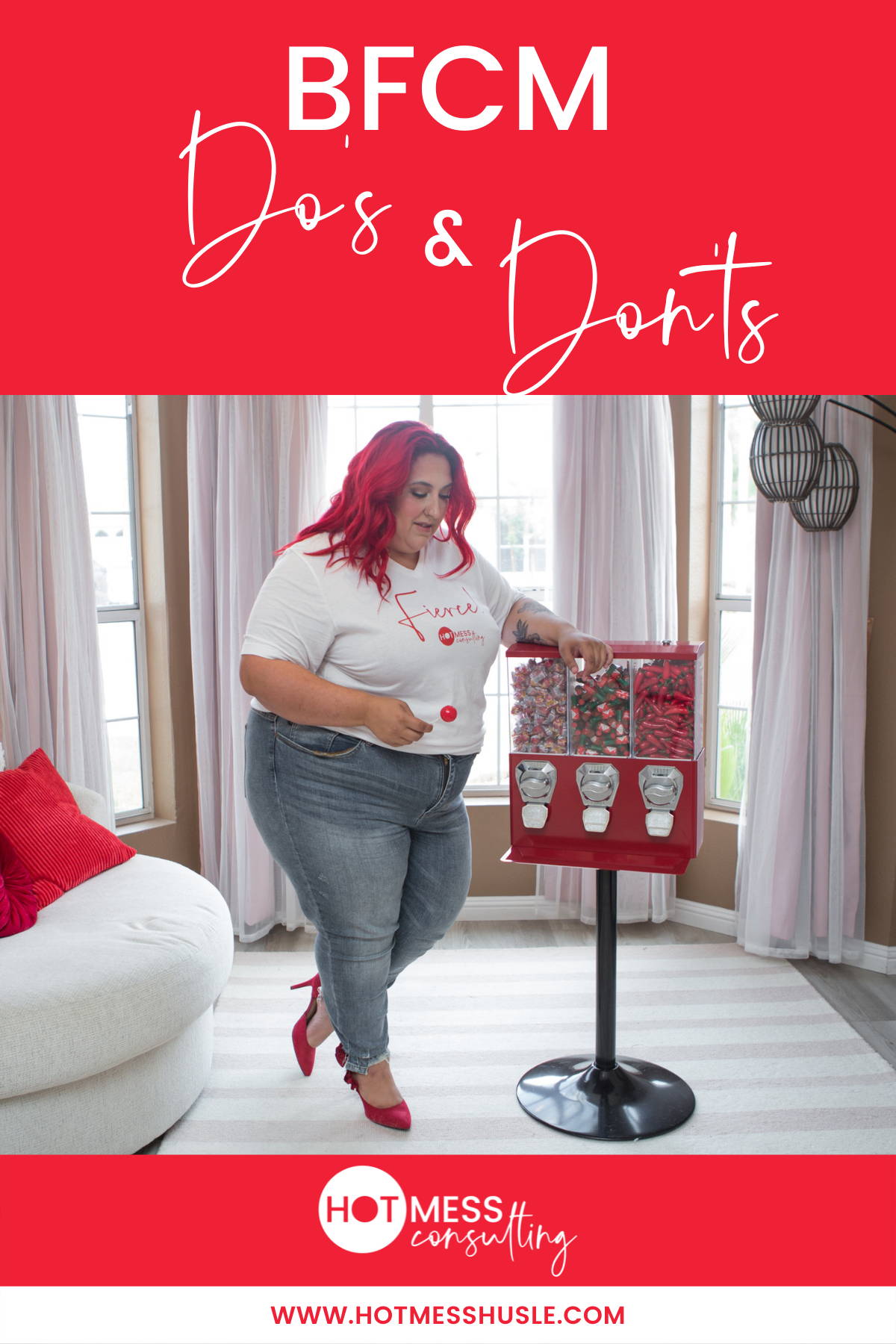 The deals should look the same across all your channels. The last thing you want is for someone to become confused because that means you're one step away from losing the sale. Keep the customer journey easy to navigate - ALWAYS.
Now is the time to use your email list! Well, you should be using it all the time actually because email marketing is STILL one of the most effective channels for promoting your biz. But if you haven't been using it, Black Friday is the perfect opportunity.
Send out an email campaign (a series of emails) highlighting your Black Friday deals and promotions. You could take an extra step and segment your email list into prospects and past clients, sending potential clients a juicy Free Gift With Purchase deal and offering loyal past clients early VIP access to sale items. Play around with whatever you know your people will love!
The worst thing you could do as a business owner is to ignore Black Friday. It's such a great opportunity to shift stock, make sales, and spread smiles, so don't let it pass you by!
I hope this post inspired you to start your Black Friday marketing campaign - maybe even today!
If you want to make the most of this super juicy sales season, it's best to get your plan together ASAP. Focus on the ideas that best suit your biz and then just go for it!!!
References: https://spendmenot.com/blog/black-friday-sales-statistics/
---
2 comments
---
---