Bad-A** Boss Ladies We're Loving: Increase Your Sales Without Chasing New Customers
Guest post by: Erin Haworth
Are you wanting to scale your business, reach for that next revenue goal, but find yourself getting a bit stuck?
Now let me ask you this:
Are you spending 80% of your time and FB ad dollars trying to get new customers?
If you are, there is no shame in it. This is really common because we think that more followers, more subscribers, more customers equals more money, right?
You've probably heard of the Rule of Seven, which says that a prospective customer needs to see or hear about your offer at least seven times before they take action and buy from you.
Most of us put our effort & energy & resources ($$$) into 1) marketing to ensure those prospective customers see and resonate with that offer and 2) convincing new customers to buy from us.
But if we look at the data, the conversion rate of a customer who has already purchased from you is 60-70%, while the conversion rate of a new customer is 5-20%.
Let's think about this for a minute. Someone who has already purchased from you doesn't need 7 more exposures to know, like, and trust you. That relationship is already started. And that is what modern marketing is all about: building relationships.
"Cool, that sounds great. I'll sit back and let my process take care of it."
Well, not exactly. To create raving fans that purchase repeatedly & tell all their friends (word-of-mouth recommendations are the most-trusted and most-influential information sources according to a Nielson study), you've got to put in some effort when it comes to your customer experience.
But you don't scrap your entire customer process and start from nothing to make this work.
You can make small intentional changes to have a big impact. Let's walk through some of these small intentional changes you can make.
What is your checkout experience like? Is it easy and user-friendly? Do you make it easy for others to pay you?
I recently did business with a service-based business that required a deposit and then the balance 1 week ahead of service delivery. This was completely fine and I paid the deposit with my credit card. When I received the balance invoice, paying with a credit card was no longer an option. I had to reach out to have that option added. This is the same for product-based e-commerce though. I know that as small businesses we are trying to reduce expenses and fees, but not offering the option to pay via credit card is about your fear of fees, not about optimizing your customer's experience with you. Accept credit cards and make it easy for others to pay you money.
Do you have relevant add-ons that pop up? 
Have you heard of upselling & cross-selling?
The idea of upselling is that once your customer decides to purchase, then you can offer abetter, more expensive product of what they've added to their cart. For example, if they added an 8oz lotion to their cart, you can suggest upgrading to the 12oz lotion for just $5 more. Upselling increases revenue by 10-30% on average.
Cross-selling is when you suggest additional products that they may be interested in because they've added a certain product to their cart. For example, if they add a purple scarf to their cart, you can suggest the matching hat and mittens.
(Side note: If you are on Shopify, there are plugins that make the tech setup for this super easy.)
There are two main things to remember about upselling and cross-selling.
Your main objective here is to raise your average ticket per customer (one of the ways to increase revenue dollars)

without diminishing your customer experience.
When considering this strategy for your own business, keep your customer top of mind. What will be the best experience for her?
1. Make it easy to say yes or no.
Put buttons on the upsell or cross-sell page so it is easy for someone to say yes! In that same vein, if someone decides they only want the purple scarf, make it easy for her to decline your additional offers and place her order.
You want to make sure you are suggesting products that actually make sense. Have you ever gone to order business cards from certain online print services and before you place your order you have to say no to three pages of products with your business information on mugs, mouse pads, pens, and water bottles? Not only does it not really make sense or look good (usually info is cut off or wraps weirdly), it is obnoxious to say no again and again just to pay for your damn business cards! Don't be that company.  
By curating a few items that the customer may love, you can personalize the online shopping experience much like they would have if they came into a brick-and-mortar boutique. That attention and experience make your customer feel seen & special.
Your Post-Purchase Experience
Okay, so your customer has entered their credit card information and clicked that Submit button. What happens now?
How are you communicating immediately after a purchase?
At the very least, you should communicate expectations clearly. When will they receive what they purchased? Is it digital or physical product?
Once purchase is complete, they should be redirected to a confirmation/thank you page. Spruce this up and use it to show a bit of your personality and give them the info they need. This is a great opportunity to add a short video so they can "get to know" to face behind the company. When will their product ship, if a physical product? If a digital product, how do they access it and how many times can they access it?
Send an email receipt/confirmation.
Again, this is an excellent opportunity to how a bit of your personality and give them the info they need. Infuse your brand into your experience with custom copy.
Send a shipping notification.
If your product is physical, you absolutely must give your customer an email when their product ships. This email is an excellent opportunity to give customers the info they need to make the most of the product and exactly what you want them to do when it arrives.
Ask them to do an unboxing on FB Live or IG Stories if your packaging is on point! Bonus tip: include something a little extra in your packaging. It needn't break the bank. It can just be a little something that connects back to your brand and is that little something of delight.
At the very least, ask them to take a photo, share on social, and tag you. Then share their post.

Recognition, to be seen, is such a deep-seated human need so your recognizing them and saying thanks on your social channels will go a long way in loving on your customers.
Also, bonus tip: call those that purchase from you something other than customers. It sounds too transactional and you are in the business of building relationships. Don't just use it publicly. Use it when discussing customers within your team or even personal conversations. It is a mindset, y'all.
How do you keep the conversation going?
1. Send a follow up email.
1-2 weeks after the product was due to arrive, send an email following up. Check that they received their order and even include a button in the body of the email that leads them to an easy form for them to let you know they haven't received it yet, because you want to get in front of any issues before they become irreparable. Use this follow up email not as an opportunity to sell them more, but to love on them. Give them value (top 10 ways to wear that scarf, discount code for their BFF) without asking for anything.
2. Request a review or feedback.
1-2 weeks after that follow up email, you can request feedback or a review. As a small business, you want to serve your customers community. You can best serve your community if you are constantly improving. To know what to improve, ask! Plus you can use this as an opportunity to ask what other products they'd like to see from you in the future, giving you data and ideas when creating new products.
My dear bad-ass boss babe, you don't need to do more. You need to be intentional about what you are doing, making the most impact with your current resources.
Don't leave money on the table.
Build a community of raving fans that do a large part of your marketing for you because they feel connected to you, get value from what you provide, and have an incredible experience.
If you want a bit of help breaking down your current client experience and improving it, download this free checklist that will simplify these tips & strategies into a one-page checklist so you can easily see what you still have left to do!
Erin Haworth empowers online entrepreneurs to take back their to-do list, find the joy in their business, and uplevel their client and team interactions through strategizing and implementing smart, soulful systems solutions. She is lead consultant, on-demand COO, and Founder of Work With Process, a boutique business systems consultancy. From her years of marketing, branding, and customer service experience, she creates systems for her clients that are holistic and work toward clients' ultimate goals and vision for their life and business.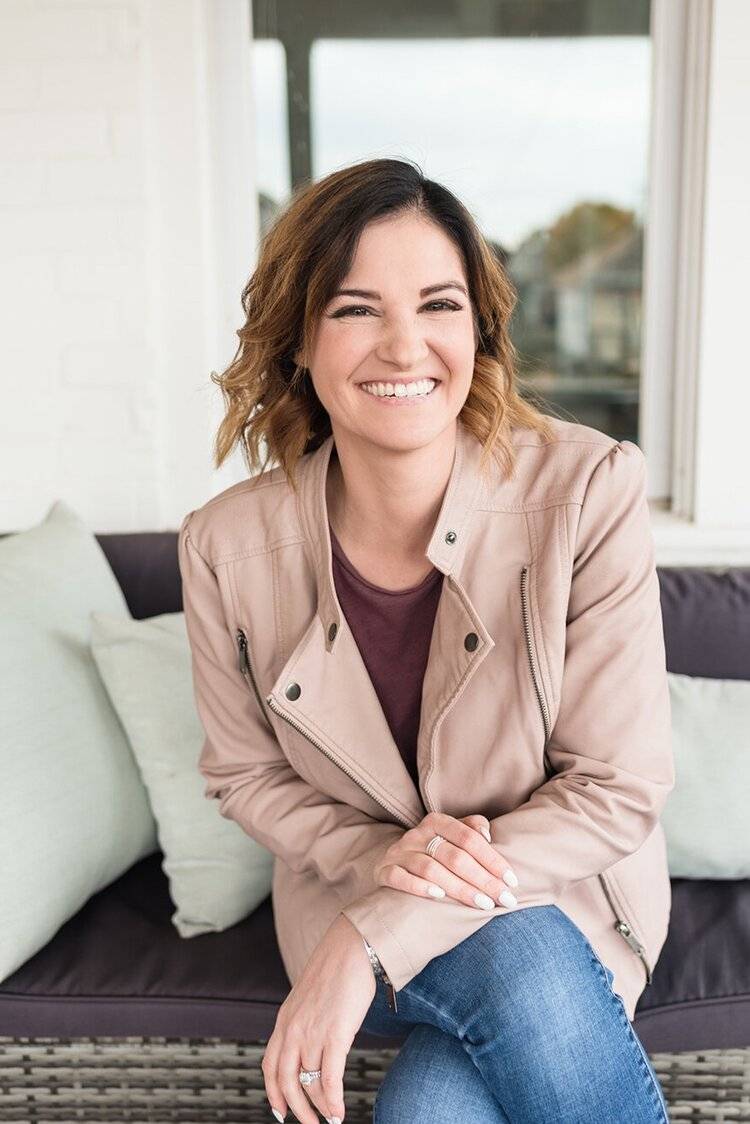 ---