Branding By Numbers: Statistics You Should Know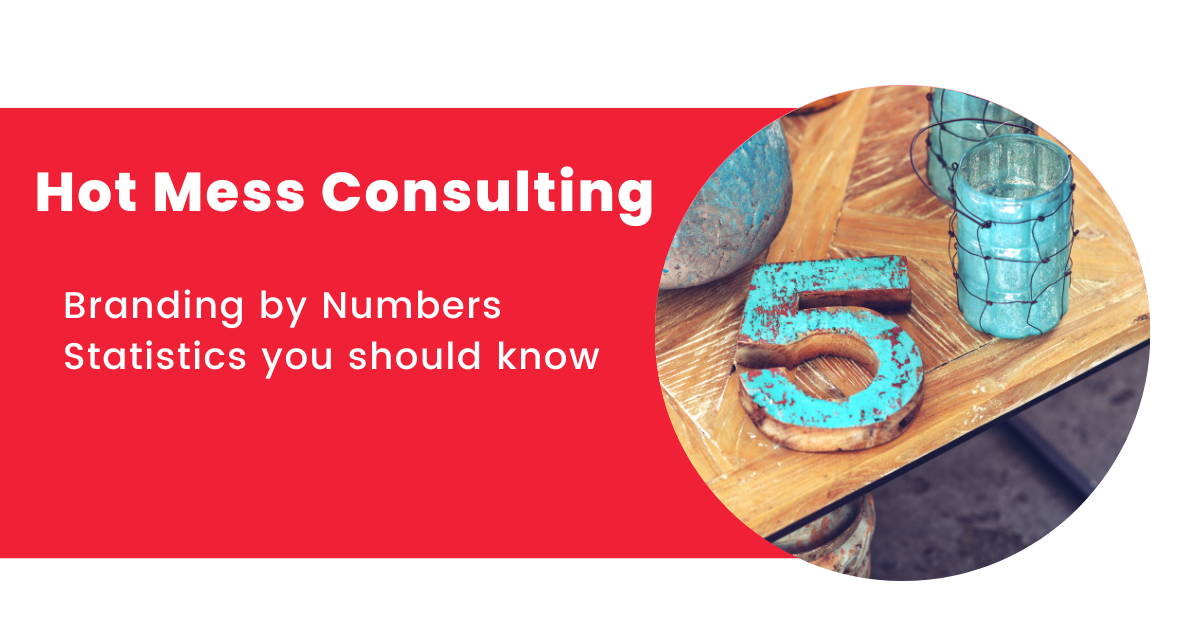 Here at Hot Mess Consulting, we don't just build websites. We build brands with SOUL.

Your brand is a way for customers to identify and relate to your biz. Your branding should make it easy for customers to make decisions by showcasing consistency and building trust.

Branding is what makes your business stand out from the rest!

Branding matters, and here are the numbers to prove it:

Here's the deal - it takes your customers just 50 milliseconds (0.05 seconds) to form an opinion about your website.
First impressions matter. Yes, we know there is so much more behind your biz, but your potential customers don't. They judge your biz on what they see. That's the cold, hard truth.
Just like no one wants to walk into a dusty, neglected storefront, no one is going to get excited about shopping on a website that looks ten years out of date.
Don't risk a bad first impression - keep your online store up to date and make sure it's inviting and easy to use!
Colors matter too. You can drive your brand recognition up by as much as 80% by consistently using one color palette on your logo, graphics, digital content, and other marketing materials.
Need help choosing your brand colors? Check out this video! 
It takes between 5 to 7 impressions for customers to remember your brand. Which means you need to get out there - fearlessly!
This is where your marketing strategy comes into play - putting your biz out there on social media and connecting with your ideal audience.
Need help to start?👇👇👇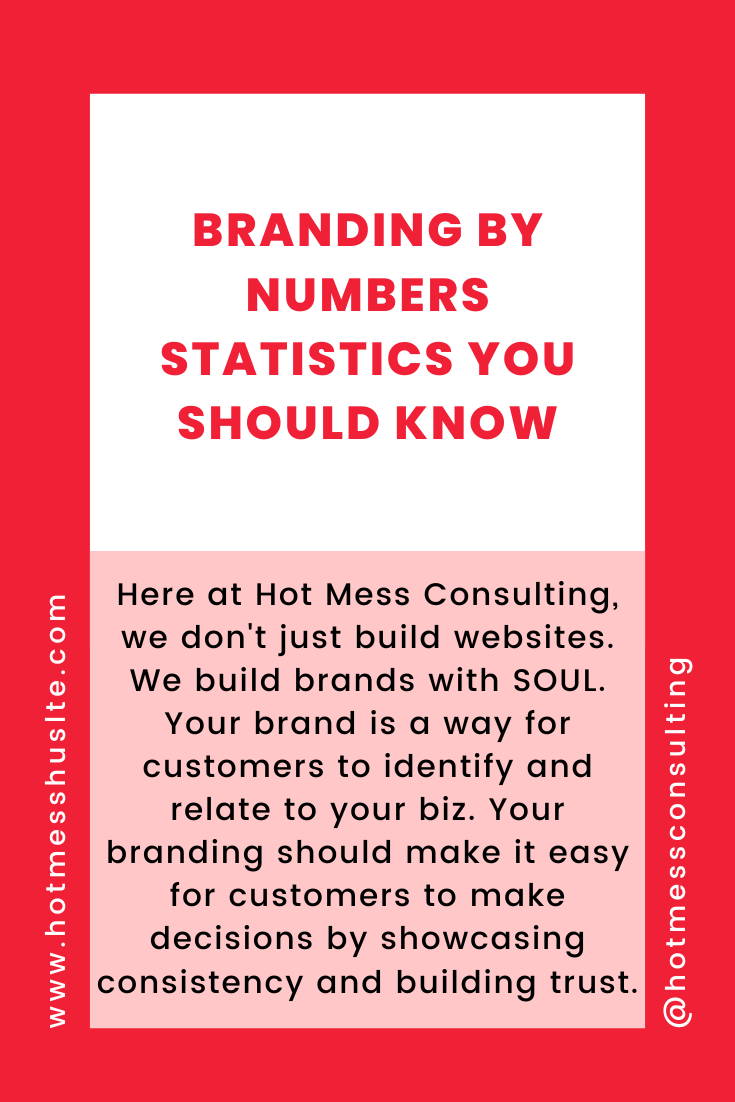 86 percent of customers say that authenticity is important when it comes to deciding which brands they support. 
Shoppers want to support businesses that are trying to do more than just make a profit. They care about values, transparency, and purpose - and if they can't see that in a store, they'll go somewhere else.
You need to make sure your brand stands out in all the right ways.
BRANDING is our jam - book with us, and let us help make your store one of a kind!
Did you know that one-third of the world's top 100 brands use blue in their logos?
Of course, you don't have to use blue to have a successful brand, but it is an interesting statistic!
According to Orbelo.com, consistent presentation of a brand has been seen to increase revenue by 33 percent.
The takeaway? If you want to create a relatable brand, you have to be consistent. You want to make sure that your brand image, voice, and messaging is the same across all communication channels.
This way, your customers have a steady experience with your brand and know what to expect from your biz.
81 percent of consumers say that they need to trust a brand before they make a purchase. 
Make sense, right? But how do you build that trust?
Here are a few suggestions!
Ensure your website layout is clean and uncluttered

Provide valuable quality content

Host live events

Encourage user-generated content

Update your About Page
Great product descriptions also go a long way to build trust. If your client sees that you put in an effort to tell them all about the product, they can tell your store is dependable.  
Here's how to make your product descriptions shine!
89% of shoppers will stay loyal to brands that share their values.
If you stand for something - let your people know!
An ideal place to share your values with your audience is on your About Page.
If you need another reason to start blogging, here it is: Brands that blog generate 67% more leads!
That's because they stay top of mind by delivering value while building trust. It's all about visibility!
So no more excuses - get your blog started!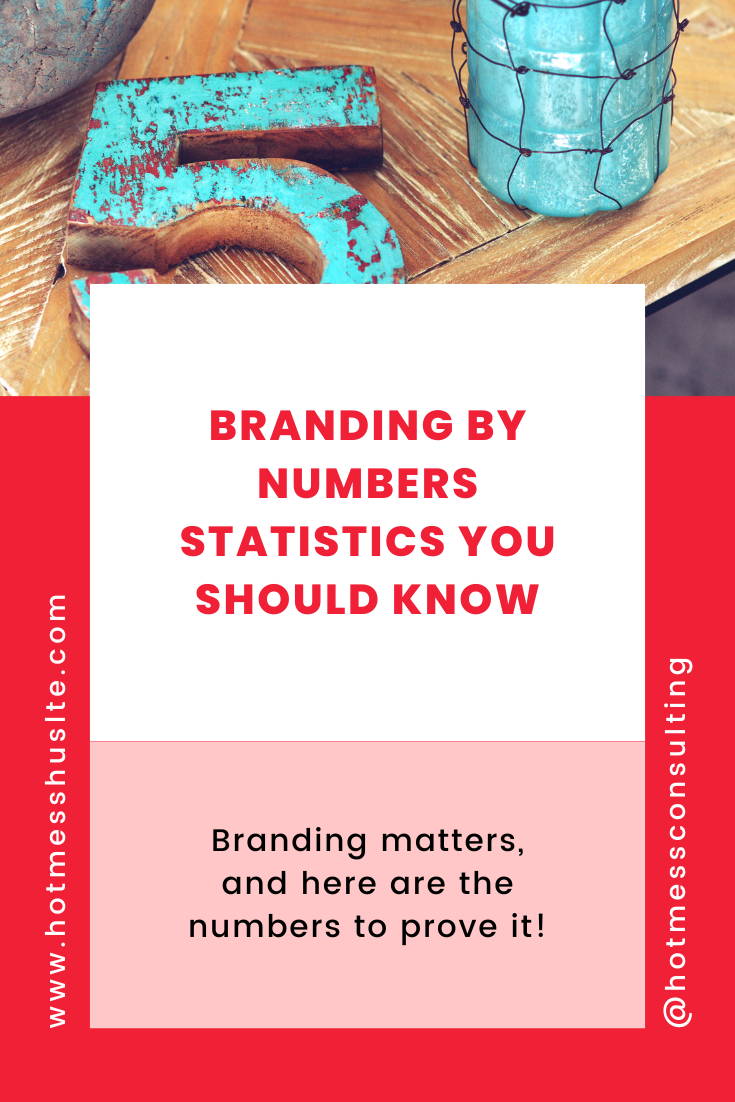 ---
---