How To Boost Customer Retention With Transactional Emails
A BAD ASS BOSS LADIES GUEST POST BY: Sally Niu @ Spently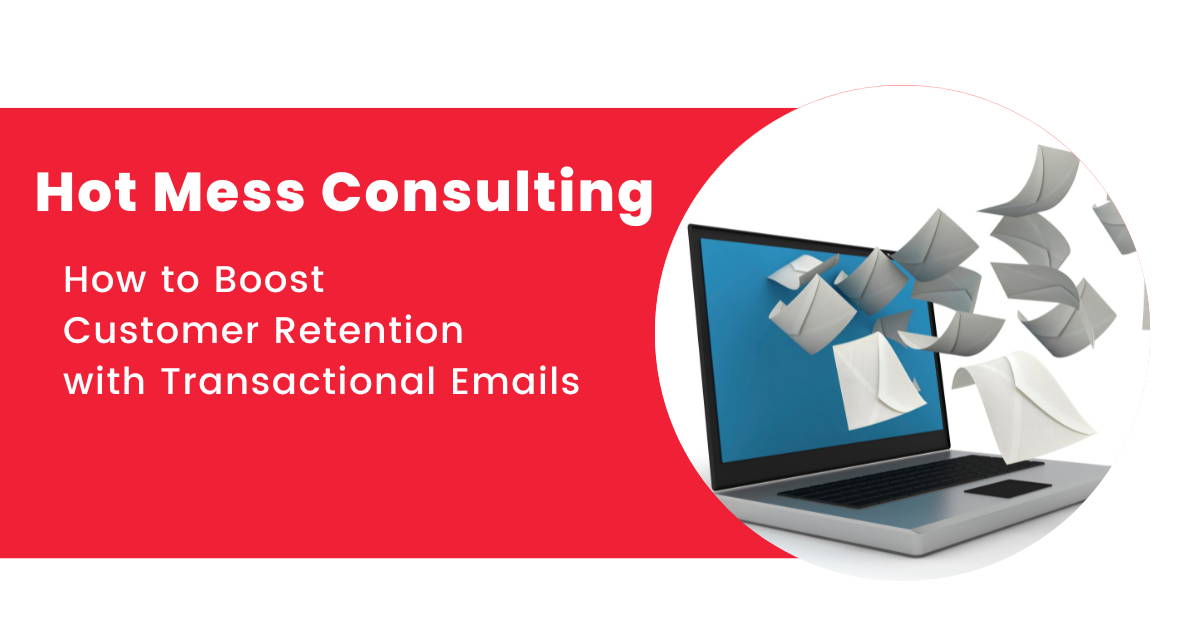 ---
Are you struggling with retaining existing customers?

Have you ever thrown tens of thousands of dollars on ads and website optimization to acquire customers who only made a single purchase and never came back?
Luckily, we have a fix for that!

After working alongside thousands of brands, we've discovered that transactional emails are probably the easiest way to drive repeat purchases!

---
So what are transactional emails?
I'm glad you asked. In the world of eCommerce, transactional emails are emails sent to customers whenever they make a purchase, abandon their carts, their package has been shipped, and many more.
In fact, there are a total of 26 transactional emails that Shopify may send on your behalf. Here are some of them:
Abandoned checkout email

Account welcome email

Order confirmation

POS email receipt

Gift card created

Order canceled email

Order refund email

POS exchange receipt

Password reset email

Shipping confirmation

Shipment out for delivery

Shipment delivered

Return label instructions

Order ready for local pickup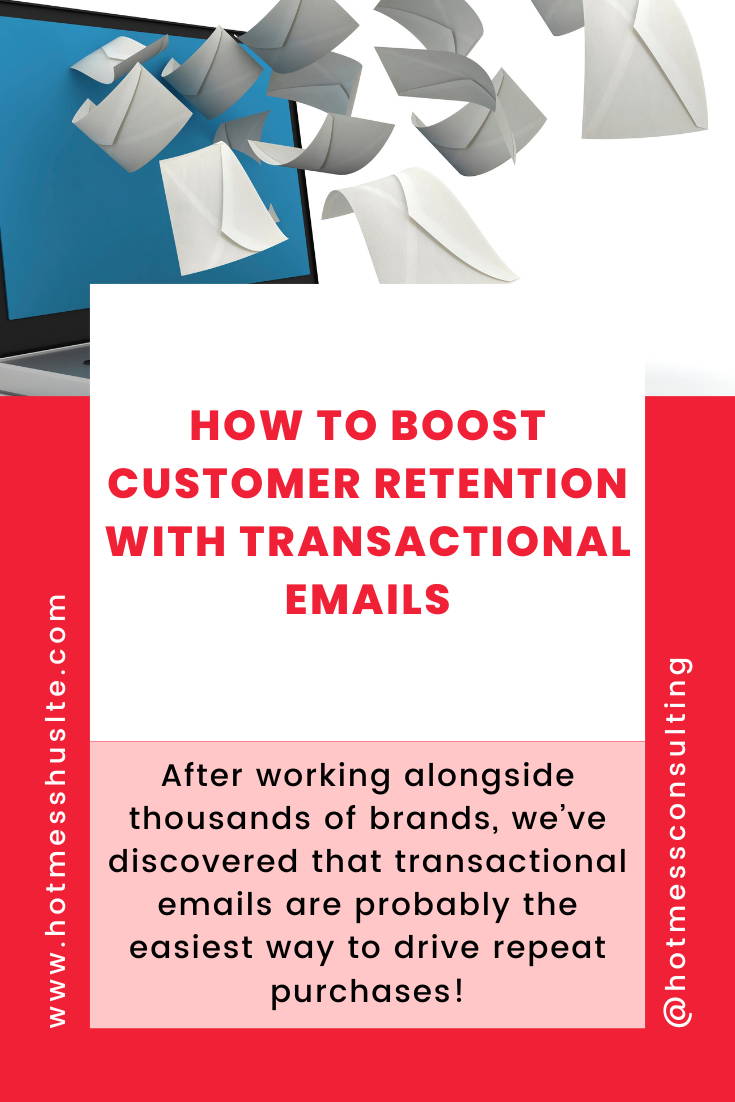 Now, how can these transactional emails boost customer retention? Here's what you need to know:
Why should I pay attention to transactional emails?

Transactional emails have a 95% open rate!!!
Not surprisingly, customers read emails with invoices, statements and other types of transactions. 
Recall the last time you made an online purchase. We bet you checked the order confirmation email as soon as you received it to validate the purchase and find out whether the discount code had been applied
This gives transactional emails a unique advantage over promotional messages. Recipients are more likely to read all the content within the transactional email, and even reopen it until their order arrives.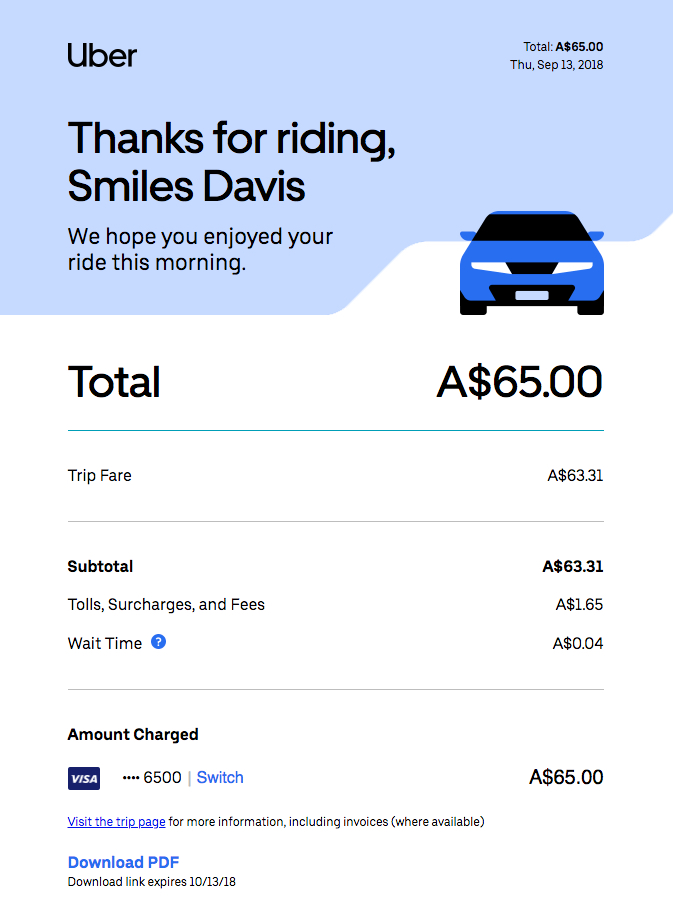 How can I supercharge my transactional emails?
Transactional emails might contain a simple receipt but the design and branding matters too!
How would you describe your brand visually? Do you want to be perceived as high-class, friendly or approachable? Branding lets you achieve this by incorporating your brand's colors, logo, and tone of voice in your email.
For example, Uber's confirmation email has a well-designed receipt for the trip's fare. Customers can easily understand the breakdown of the bill and view the amount charged. The colors and the car illustration also match with the company's branding.
This email makes it fast and easy for customers to view the details of their transaction. It also contributes to their positive customer experience and leads to repeat purchases.
---
---
Feature personalized product recommendations

Yep! Plenty of shoppers stop and stare at personalized product recommendations that align with their wish list, past purchases, and interests. They may be equally interested in learning about your best-sellers with superb reviews.
Invespcro found that shoppers that clicked on a product recommendation were 2X as likely to return to your store. Oh, did I mention these shoppers tend to spend 10% more per order compared to their peers who did not click on the recommendations?
Airbnb does a fantastic job utilizing recommendations. They send an itinerary with recommended activities after customers arrive at their destination. Each activity includes a suggested schedule, distance from their location, as well as reviews.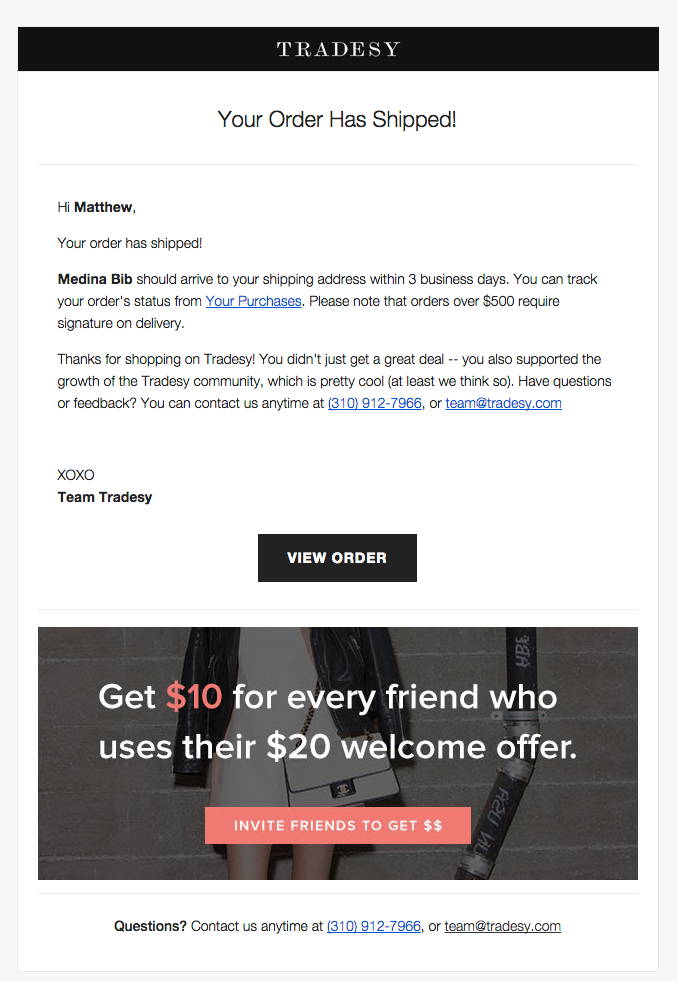 Truth is we're more likely to buy from a brand referred by someone we know. Think about it. Are you more likely to visit a restaurant or hotel your friends recommended or the one you saw on a sponsored ad? Of course, we'll believe words that come from the ones we trust!
In fact, a study found that 92% of consumers trust recommendations from friends, while only 33% trust online ads.
If your eCommerce store has a referral program, then promote it in your transactional emails too. Your loyal brand advocates will be delighted to learn that they can get freebies, discounts, and cash rewards in exchange for a successful referral.
Near the bottom of Tradesy's confirmation email, there is a hard-to-miss banner promoting their referral program. The brand advocate can earn $10 for every friend that uses their $20 welcome offer. A sweet deal!
Do you need a navigation bar in your transactional email? I mean, a lot of brands don't have one, right?
While a minimalist navigation bar is not as flashy as your CTA buttons. It gets the job done by directing customers to your home page, product collections, and other relevant pages on your website.
Trainline - a ticketing platform - has a navigation bar that leads customers to download the app, visit their best-fare-finder, and sign up for ticket alerts.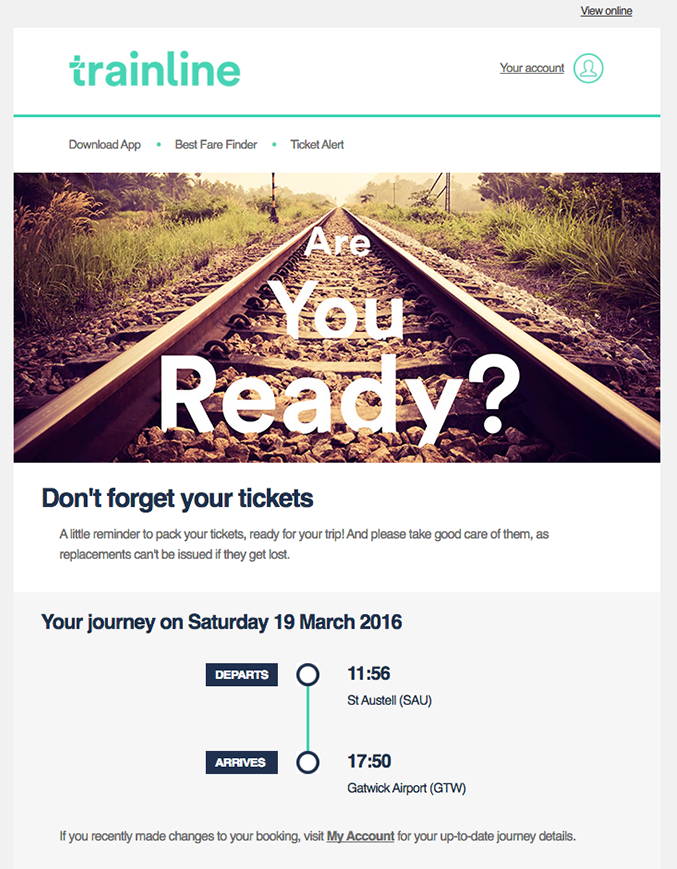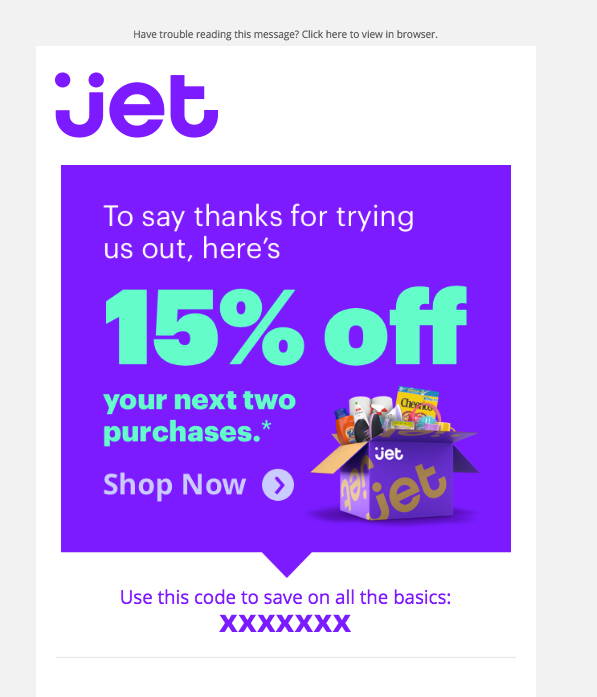 Throw in a next-purchase discount

Everyone loves to get more for less so give out discount codes to boost repeat purchases!
No one can deny the power of discounts! In fact, 75% of shoppers would open their inboxes just to search for relevant discounts.
Next-purchase discount codes help foster loyalty by encouraging customers to make it a habit to return to your online store.
For example, Jet.com offers new customers a 15% discount for their next two purchases to build that shopping habit.
Finally - let your excited customers track their package!

Sometimes packages don't arrive on time due to transportation issues and customs. When this happens, a rambunctious group of "Where Is My Order?" (WISMO) emails will haunt your customer service teams.
To ensure teams don't spend an entire day replying to WISMO inquiries, consider adding real-time order tracking features in your shipping confirmation emails. Even when a customer becomes impatient, at least they know when their delivery will arrive.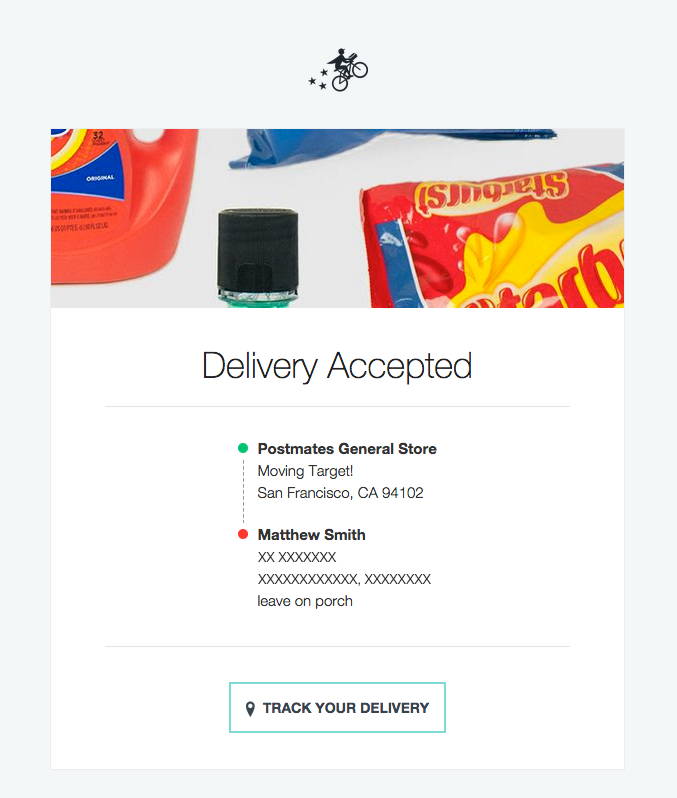 Postmates General Store puts their customers at ease by adding a "Track Your Deliver" button to their shipping confirmation emails.
Want to create your own transactional emails?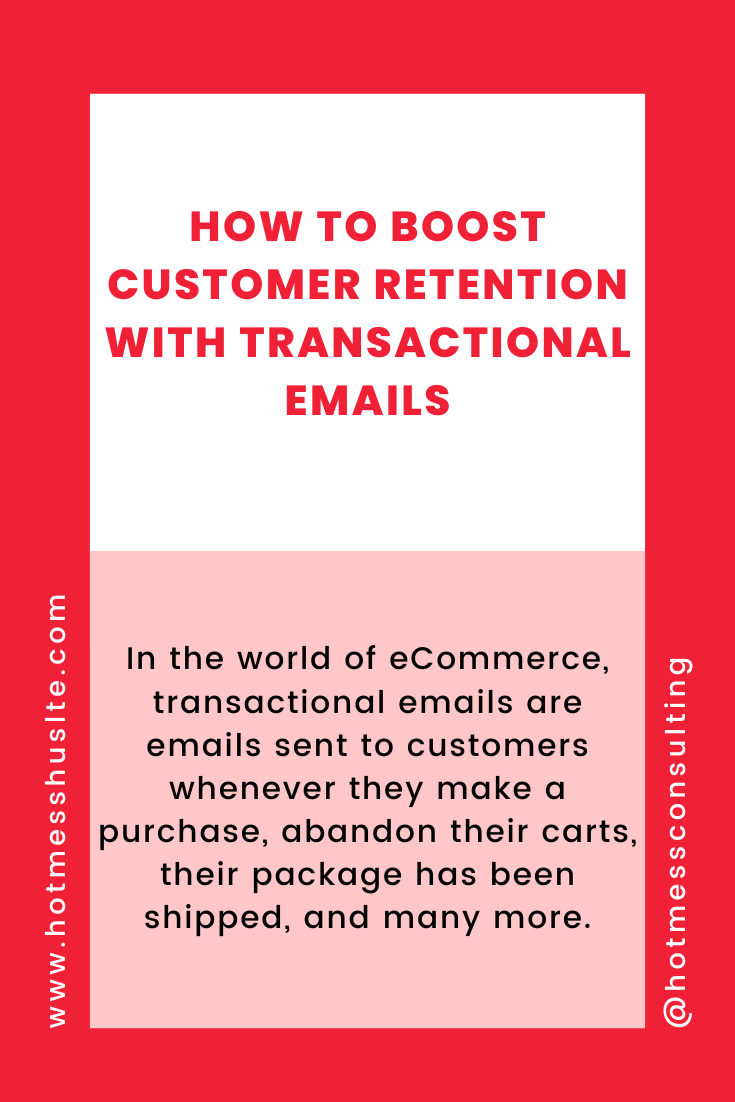 Personalizing transactional emails with next-purchase discount codes, product recommendations and other relevant features could be a game-changer for your business.
Drastically reduce WISMO calls and improve customer experience with real-time tracking. Encourage customers to come back to your online store with product recommendations, discount codes, and navigation bar options. The possibilities are endless.
Need an out-of-box solution to create the best performing transactional emails that matches your brand? Don't miss on Spently— the leading transactional email templates built for Shopify!
Drawing from the success of thousands of merchants, Spently empower all 26 Shopify notifications with pre-configured components to maximize your marketing efforts. Just drag-and-drop to customize the emails. No coding or Photoshop skills required.
Start driving repeat purchases today with a Free plan.
Spently allows you to customize Shopify email notifications to match your brand. Automate post-purchase follow ups to recover abandoned carts, and embed remarketing tools such as product recommendations, referral, and discount code to drive repeat purchases.
---