Stay Hungry. But, enjoy the food.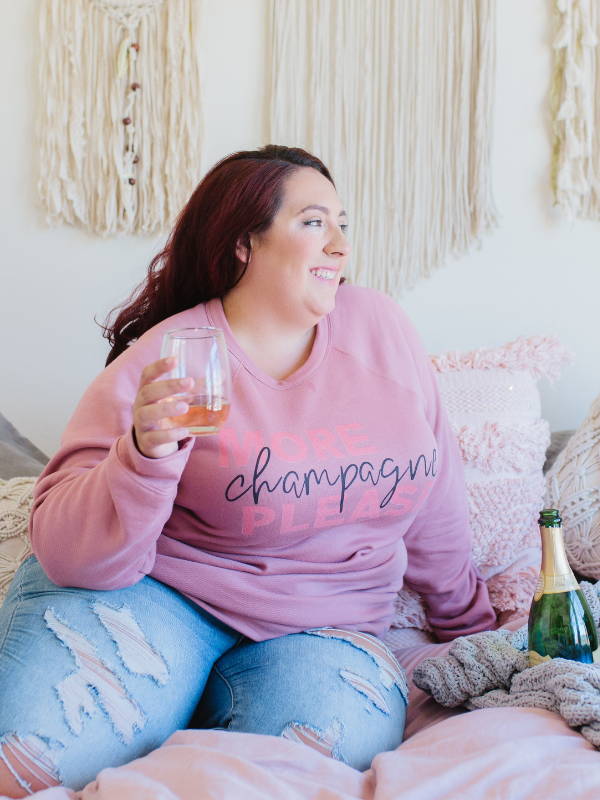 This time of year, it's easy to remember to be grateful for what you have and how far you've come because honestly, that's where everyone's focus is at. You open Facebook and everyone's posting about gratitude and I freaking love it!
But don't be afraid to want MORE. I am grateful as ever for what I've got girl, and I am constantly shouting it out, but that doesn't stop me from dreaming bigger.

Whatever stage of business you're in. Make sure you never stop:
For more profit. It's not greedy to want to reach a new level in your biz, especially when you're working hard for it, boo! Think of how more profits could expand your business, or help others, not even just yourself! Wanting to grow your business isn't selfish, it's what every entrepreneur's goal should be (we are running businesses here after all); and you should never feel guilty for reaching a new level of success!

For business/life balance. Listen, perfection doesn't exist with this one, trust me -- it's a struggle some days lol -- but you should always keep working toward it! Whether that means you take longer lunches or sleep in late, have the flexibility to be with your kids more, or decide to work abroad for awhile, whatever that looks like for you, make it a priority.

For everything that your heart desires DEEP down. Remember when your business was just a day dream? Look where you're at NOW! Look at the bold audacious moves you've made. Don't ever forget that dream and don't be afraid to dream BIGGER.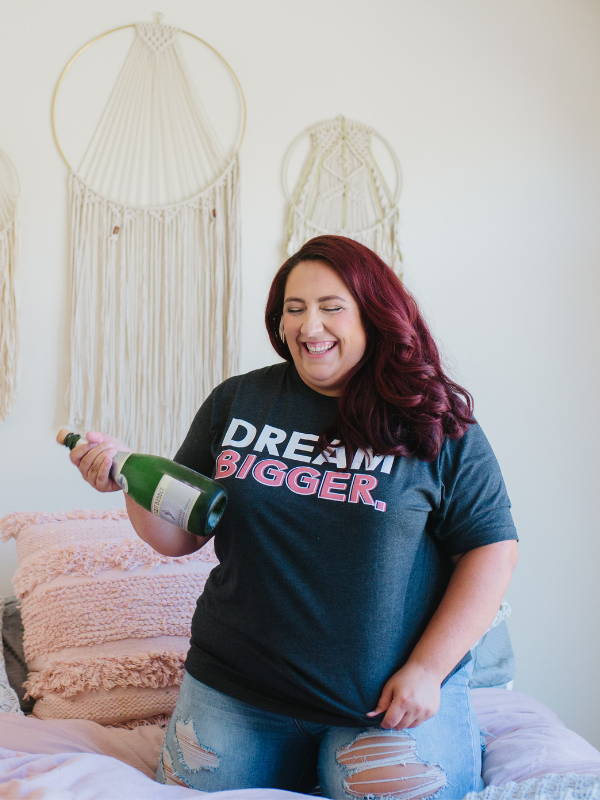 You should never feel guilty for reaching a new level of success!
But also, appreciating the food.

Be thankful. Shout out your gratitude whenever you can! It can be loud and for everyone to see, or it can be simple and more personalized. Give a lil something extra sometimes or don't be afraid to write a handwritten note before you mail that package out to your best or brand new customers! And don't forget yourself -- appreciate your own hustle and your own achievements and pop that bottle of champagne on a Tuesday, hell you deserve it!

Be humble. Don't be afraid to shout out your success, but remember where you've been too, how you got here, how much further you could go, who has been by your side (supporting you, purchasing from you, and even just rooting you on and believing in you).

Your business will stop evolving eventually if you stop either of these. And again, perfection doesn't exist within any of this actually. So don't aim for that. Just aim for always doing better than you did the day before (or the week before or the month before).

It's never too late re-ignite the hunger or the gratitude. I promise.
---