10 Tips to Improve Bounce Rates on Top Pages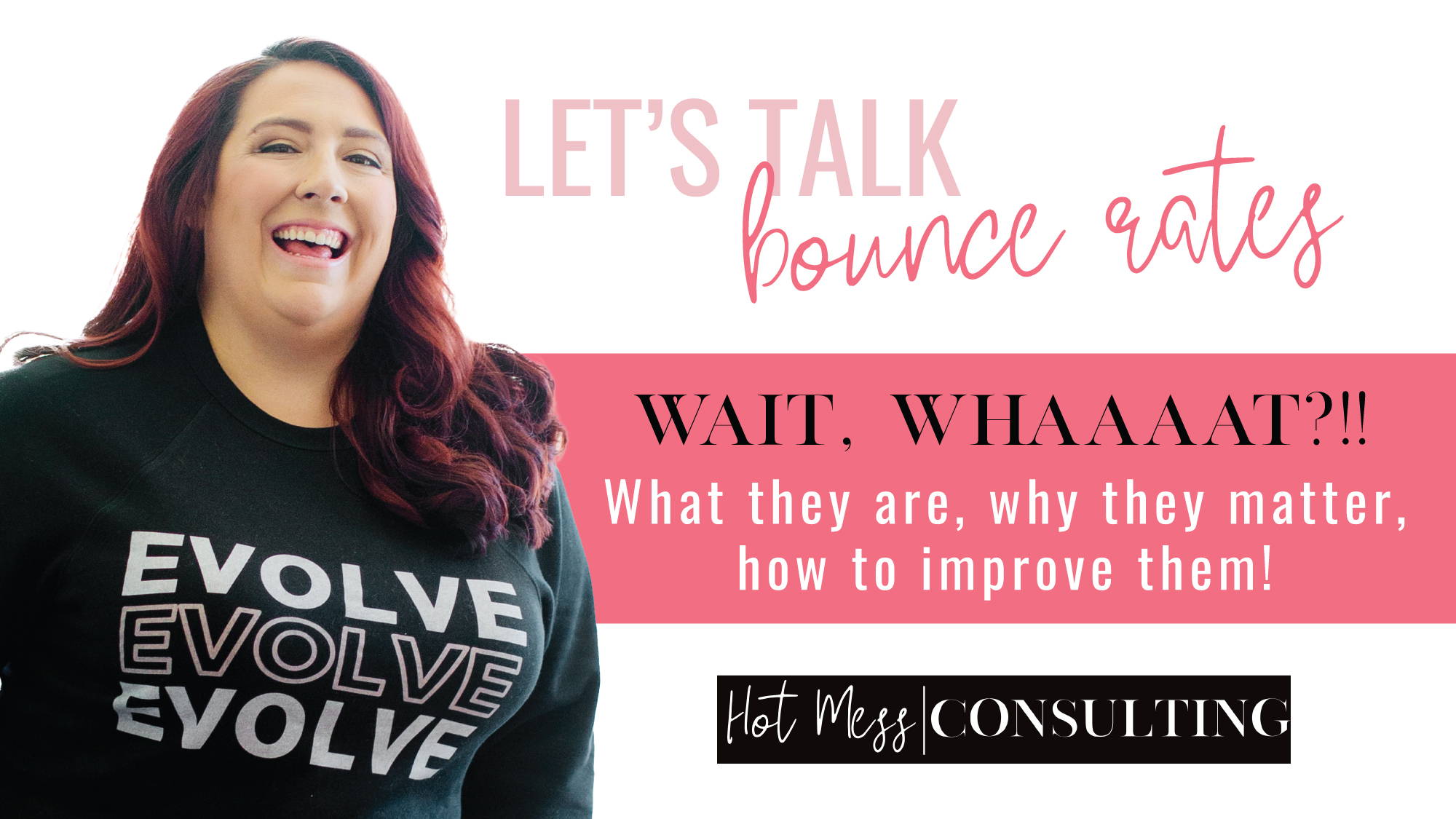 Hey boutique owners and other commerce brands!
Today is a super juicy topic …. Bounce rates!

Maybe you're asking, is my bounce rate too high? How can I reduce or improve bounce rates on my site? Or how to get people to stay longer, and convert?

Or what even is a bounce rate?

Well, that's exactly what we're talking about today!
VIDEO MORE YOUR JAM? WATCH IT HERE:
Bounce rates are the % of users who land on your site and leave without going to a 2nd page - either they close the page, they hit the back button, or they go to a different web page.

But they're so much more than a number. They flag up Content Issues. They're an indication that the user didn't find what they were looking for, or that the content wasn't compelling, or that the page was slow to load.
Bounce rates vary by industry but in e-commerce: 60 - 70% is average. (Above 80% is bad, and 30-60% is great.)
Bounce rates for ecommerce are something to pay attention to because it can really impact your conversions. So if you want to boost conversions, it's worth taking a look at your bounce rates, and particularly your bounce rates for landing pages.
How do I check bounce rates?

Maybe you're wondering how to find your bounce rate.
You can use Google Analytics. Arrange it by top pages, and check your bounce rates there.
Bounce rates indicate a conversion issue, or the potential for conversion being lost.
If people are just leaving your site pretty quickly after they arrive, then you don't get much of a chance to convert them to subscribers or customers. Not so good, huh?
We need to get these people to stay longer on your site!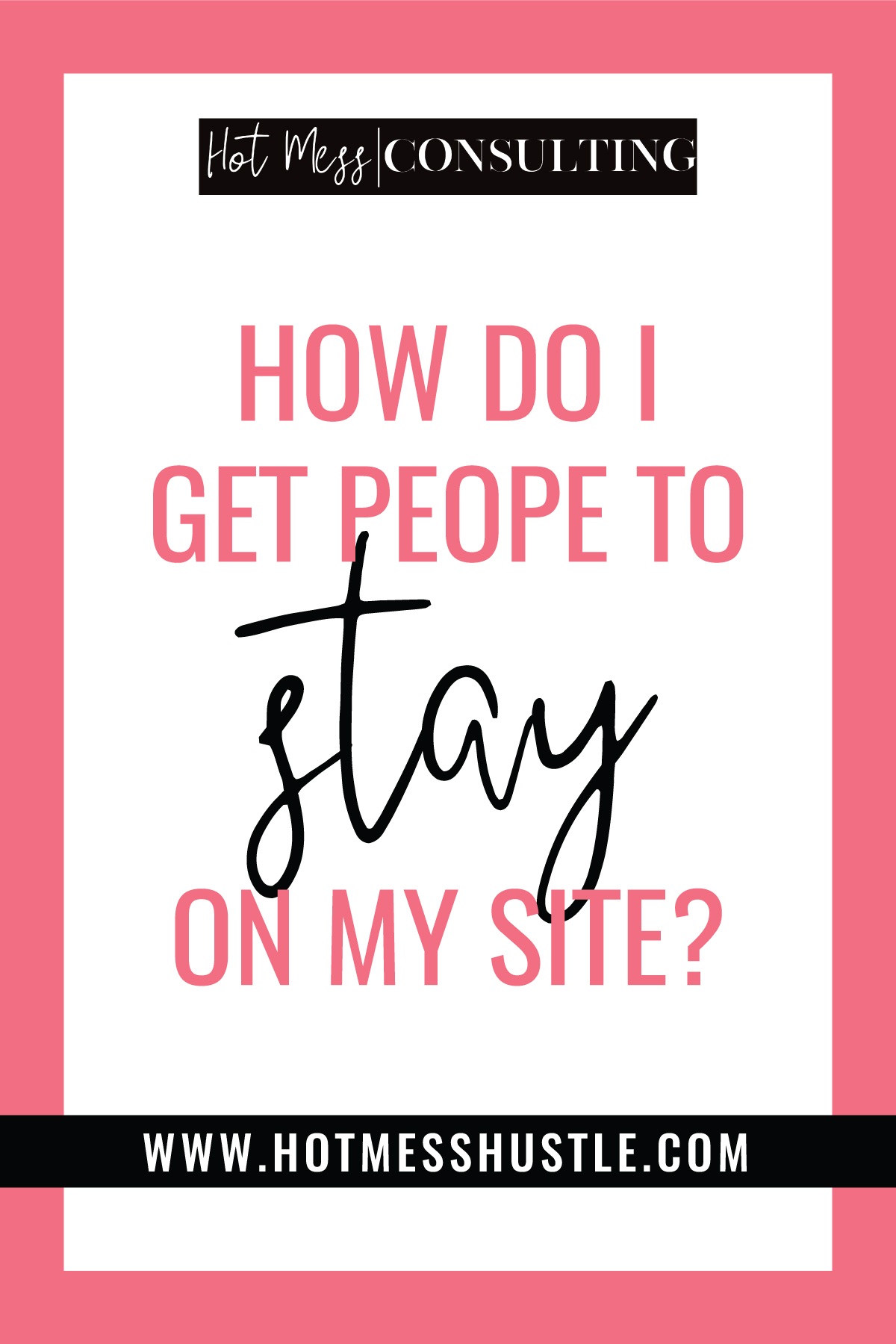 So, how can we improve bounce rates?


According to Shopify, a user may bounce because of poor design, unmet expectations, or slow page-loading time… So let's look at how to improve this!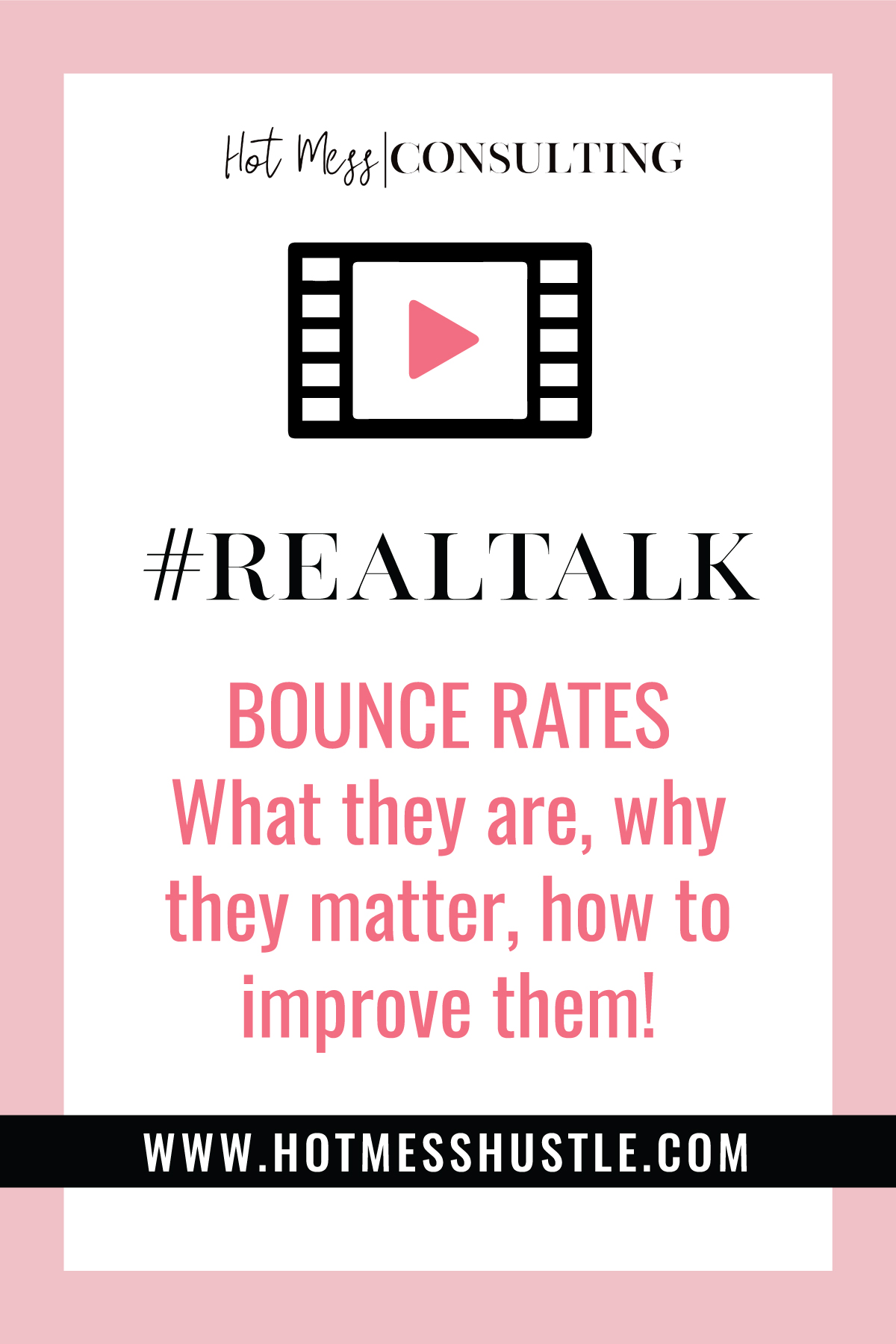 10 Ways To Improve Bounce Rates

#1 Make technical improvements
First up, make your site is super speedy and fast to load:
Optimize & compress images  

Clear caches regularly

Create Accelerated Mobile Pages that load fast on mobile - Apps like FireAMP and RocketAmp are both good
Why is this important?
Data from Strangeloop shows a one-second delay can cost you 7% of sales, 11% fewer page views, and a 16% decrease in customer satisfaction.
Decibel Insight's research on page load time and bounce rate says that slow loaders have a 72% higher bounce rate than fast loaders, and a 38% higher bounce rate than medium loaders. A fast-loading site also scores high on search rankings.
#2 Provide a great User Experience
The goal is to give users a great experience and encourage users to stay on your site. If they like it, they'll possibly buy!
Here's some things to try:
Switch up your menu and navigation to make it easier to get around

Remember to se high-quality images

Make sure that all text is readable
# 3 Keep your home page very clean
A confused mind says no, so don't have too much going on.  
Make use of your navigation and have a clear menu structure (no more than 3 levels deep).
Use a neat and uncluttered theme and be consistent in your branding - I'm talking fonts, colors, and graphics.
# 4 Make sure your theme or design is responsive - especially on mobile.

---
---
# 5 Make your search bar as prominent as possible
This is the #1 issue for eCommerce bounce rates. 
Ideally, the search bar should be 27 characters wide.
Fix the search bar to the top of the page so it moves with scrolling so it's even easier for your user to find what they're looking for.
#6 Display any offers in your banner
....With a limited time offer. Scarcity y'all!
# 7 Offer a 24 hr Live Chat feature
Installing a live chat widget can go a long way to reduce bounce rates.
# 8 Optimize a clear call to action
Move your customers through the sales funnel - eg Add to Cart, Buy Now.
# 9 Turn off Auto-Play on videos
You know how annoying that is on YouTube, or Netflix? Or on any site? Video is great for conversion, but let playing it be your visitors' choice.
# 10 Switch off ads or make them low key
Make sure your ads are not covering important areas like the top right corner of your page (where the eye lands), or your menu area or search box.
---
What to measure on Google Analytics or Shopify Analytics:

🤍 Time on site: If people are spending time on your site, it tends to mean they're having a positive experience. According to Shopify analysis, a good average time on a site is more than 120 seconds.

🤍 Pages per visit: A high number of pages per visit (around four) indicates visitors are interested in what you're selling.

🤍 Bounce rate: Look to reduce the bounce rate (to below 70% as we say above) to improve those first impressions and increase conversion rates.
---
So that's pretty much the best advice I've got for reducing - or improving - those bounce rates on top pages.
We love reducing bounce rates because you know what that means...? It boosts conversions!
Happy bounce rate reduction, gals!
---