Ho Ho, Hold up! Yes, the Holidays are here!
Hold up! Christmas is seriously only weeks away? Seems a bit cray, but it's true - boo!
Is your boutique ready for your holiday shoppers?
Here are 5 tips to make sure it is:
Are you showing off the goods or is your audience hearing crickets from you? Now is not the time to be quiet.
This is really the season to get your social media posts scheduled weekly, send out emails every Friday (well, I recommend Friday, since it's payday for so many). Remind your group about your loyalty program and that you offer sezzle (if you do of course)!
Show up & be consistent. You can make your website stunning and have the best products, but if you're hiding it and not flaunting it or if you don't promote your biz, it's not going to do sh*t for you!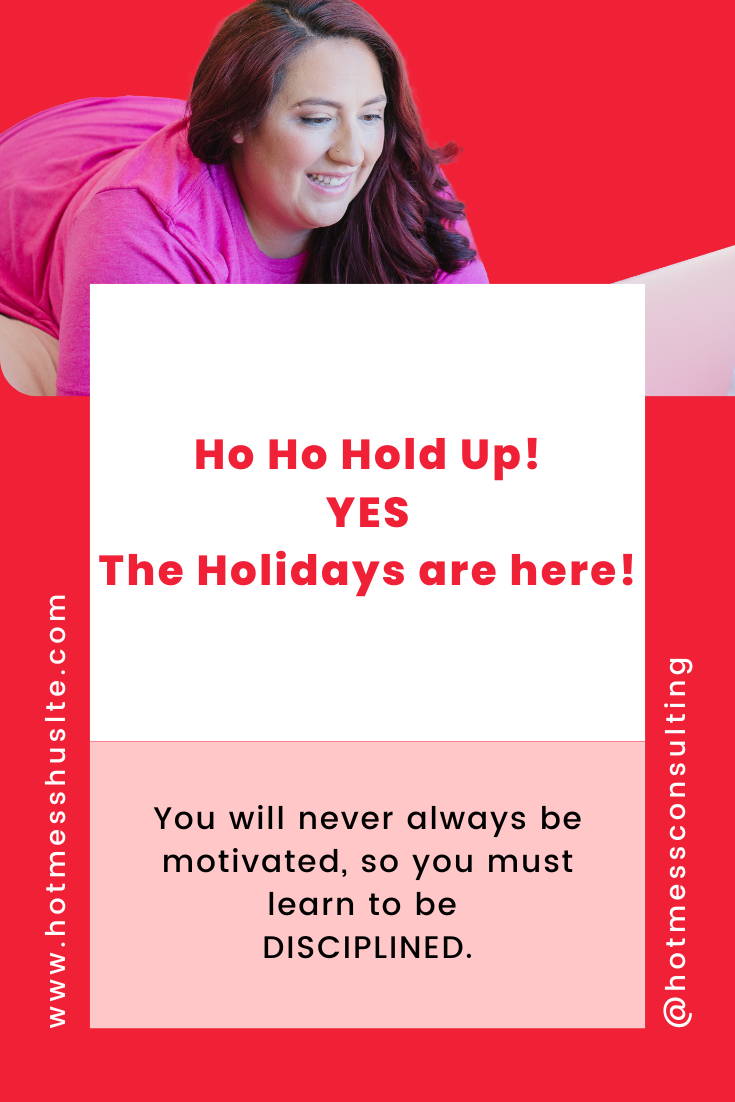 Can your customer's navigate your site or do they need to ask their GPS for directions?
You definitely don't want your main menu too cluttered or all of your product housed in too few categories either.
Check out more about how to create an easy to navigate main menu here.
It's not always about getting fresh new inventory. Of course that can help, but you've got to think of new ways to showcase your existing inventory too!
How can you be creative with this? Can you offer holiday bundles to try to move some product and get ready for the new year? Are you promoting giftcards? Hosting a stuff the stocking bar?
Or maybe it's just time to update with some fresh graphics, pictures or videos!
Speaking of your site, when your customers get there, are they wanting to explore more or are they doubling your bounce rate and running?
Your homepage is often their first impression of your boutique, and if you want them to stay and shop you've got to make sure it's on fleek! And girl, if you're not sure where to start, we're here to help.
This is the month to focus on sales, of course! But don't forget about January and beyond too! It's a great month to thank your most valuable customers.
You can send out postcards via Vistaprint as a no fuss way to say Happy Holidays. Offer a discount code as a thank you for their business to use this month or to get them to come back in the new year. Offer gift cards to use in January with orders of $100+. Get creative!
Your boutique only works if you do, so get out there and hustle!!!
---
---
1 comment
---
---