How To Use Graphic Packs To Optimize Online Boutique Conversions
You wouldn't leave your shopfront display looking the same for months and months, would you??
Of course not; you have to change with the seasons and keep up with what's happening around you!

But are you doing the same for your online store?
What will potential customers think if they arrive at your store and it feels boring, outdated, and just generally unloved? Well, they'll probably do the same thing they would do in a brick and mortar store - turn around and walk straight out. :-( And no one wants that.
So clearly, the solution is that you need to keep your homepage updated with fresh seasonal branding and new photos. But that's a lot of work right there, isn't it?
It's an especially tall order if maybe you're not the most creative person on the planet! I mean, where do you even start?
When we saw how many boutique owners struggled with this exact problem, we knew we had to create an easy, budget-friendly way to help stores stand out in the crowd.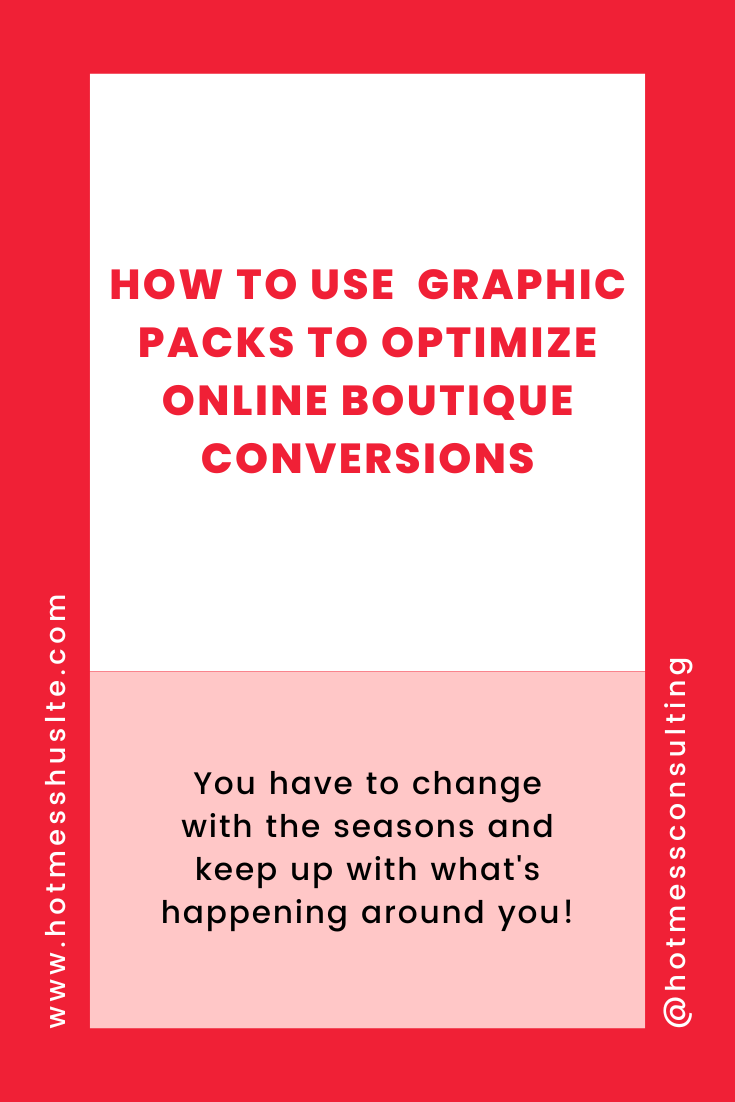 These Graphic Packs are easy to use (they even come with instructions!), engaging, and fun for your shoppers to look at. They are, hands-down, the simplest, most affordable way to keep your landing page beautiful and up to date!
Plus, you'll save a TON of time - no creating from scratch ever again!
For example, right now, Valentine's Day is just around the corner, so love is in the air! Your potential customer - let's call her Jennifer - has hired a babysitter for Valentine's Day, and she and her husband are planning a fun day out. She's on the hunt for the perfect outfit to help her feel confident and cute, and she's bookmarked a bunch of stores to browse through. Your boutique is one of them.
The first store she clicks on - Boutique X - seems to have new arrivals, but their homepage looks exactly the same way as it did last year. And the year before that! Nothing ever changes.
Next, she heads to your store and is immediately greeted by a shower of hearts and all the romantic feels. Your branding is on-point, and your vibe is sweet and intimate, inviting her to turn up the heat this year.
She pours another glass of wine and clicks on your new arrivals, which are front and center on your home page.  
Which boutique is more likely to get Jennifer's business?
That's easy - the one she connects with😍.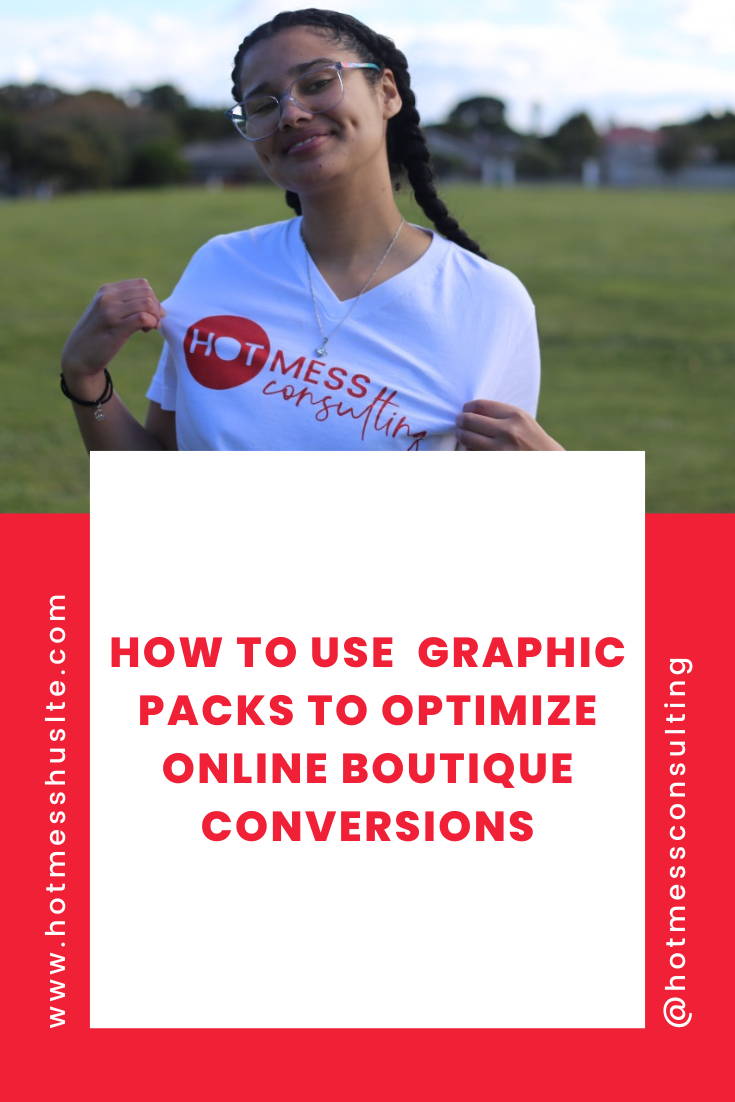 It doesn't take much to see your homepage's impact - and why you should make seasonal refreshes a priority!
To keep your website fresh and inviting, we highly recommend changing up your homepage regularly.
And if you'd like to have total control over refreshing the look of your website -and you're not a graphic designer or website wizard - our Ready-made Graphic Packs are ideal for you!
Check out our Graphic Pack collection now and grab your first one --->
---