Why Now is the Right Time to Start an eCommerce Business
Are you thinking about starting an e-commerce business in 2020? Here are three reasons to start NOW!
Hey, Girl!
Have you been thinking about starting your own e-commerce business, but worried the boom is over?
Well, I'm here to tell you that the ship has definitely NOT sailed, and now is the right time to get started with your e-commerce DREAM!
Now, a lot of people might think that "it's too crowded" out there already, but I'm going to break it down and share some of the reasons why NOW is kind of the best time ever to be setting up your online store!
So let's start with the obvious -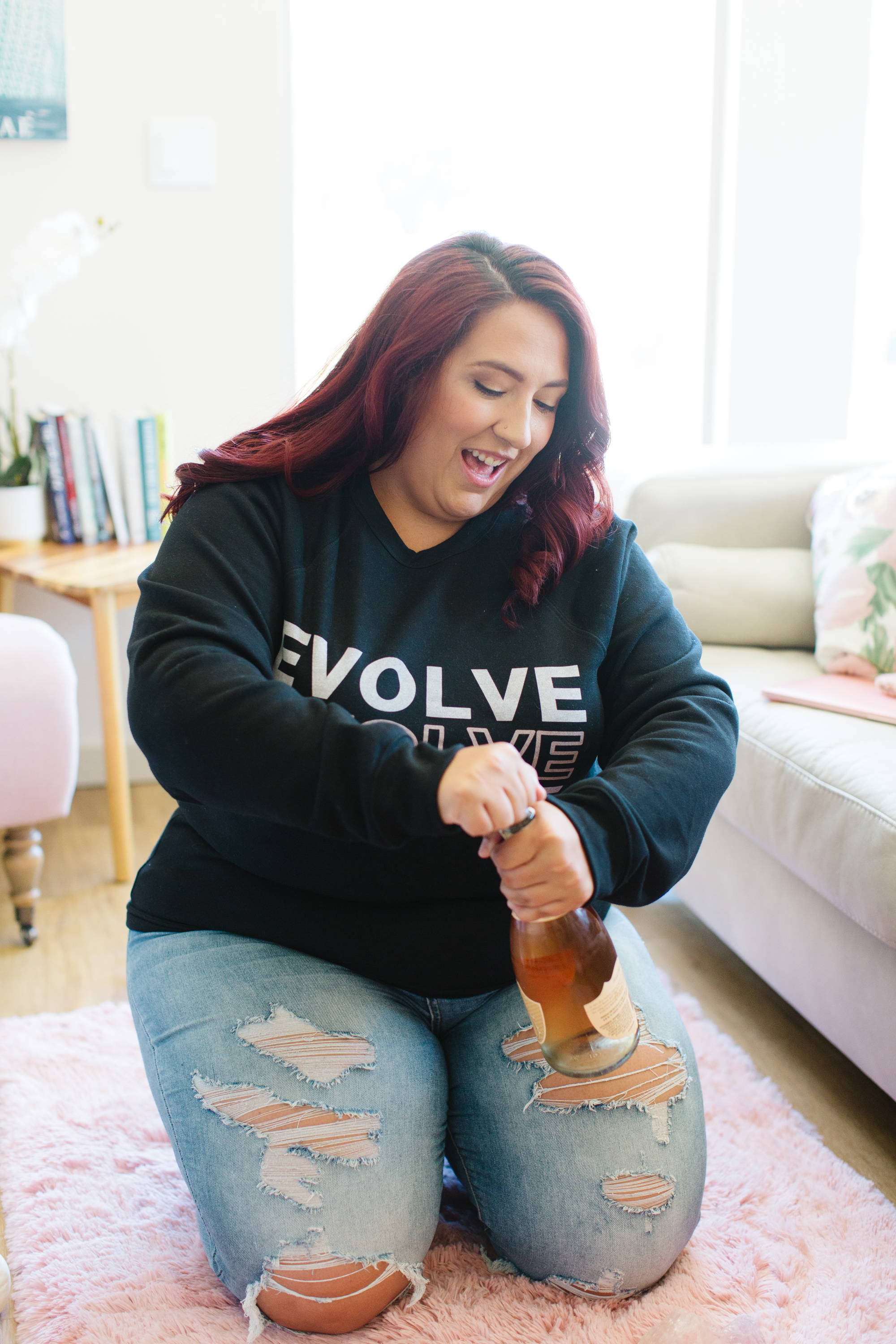 1. More people at home means more people shopping online.
Let's address the elephant in the room - COVID 19. The rise of Coronavirus saw half the world go into lockdown in 2020, which brought with it many challenges that I won't go into here ~ but from an online business perspective, this means there are more people than ever at home shopping online.
So, as you can guess, Girl, this is a golden time for e-commerce!
According to a new "Global Shopping Index" report published by Salesforce, the number of unique digital shoppers rose by 40%. Revenue growth from online sales was up 20% compared to 12% in Q1 2019 - which is outperforming last year's 2019 holiday shopping season.
As well as generally spending more time online, people are turning to online shopping to replace the goods they might have otherwise purchased in a brick and mortar store.
A survey by Engine found that people are spending on average 10-30% more online as a result of the pandemic.
Whether you are a traditional brick and mortar store looking to move online or finally considering going after that e-commerce dream, now is the time to do it, Girl.
2. Everyone is online in 2020 - and so should you!
If you're not online, who even are you, right?! Stats show online business is booming:
Even aside from the pandemic, there are 24 million sites online selling a range of products and services.

Ten years ago, e-commerce was at 5.1% of total retail purchases. By 2019 however, online spending was up to 14.9%.

Last year, 2019, online retail overtook general merchandise, including department stores sales. Online sales are now the fourth largest sector, bringing about $59.8 billion in adjusted sales for February this year.
So if you think this is a fad - I'm here to say - think again, Girl! E-commerce is here to stay. All the data points to this - people are buying more online than ever before, so now is the time to get your ass online!
"But when is it going to end?" - I hear you ask.
Well, it's not, in my opinion. With online providing easy access to everything you could ever imagine, e-commerce stores are here to stay.
3. Not only are e-commerce stores here to stay, but they are going to grow!
Capgemini Research recently released an article discussing how the demand for online shopping will keep growing, even after lockdown restrictions are lifted:
59% of consumers worldwide had high levels of interaction with physical stores before the crisis, but only 24% expect to return to that level.

In the next 6–9 months, only 39% of consumers expect a high level of interaction with physical stores.

Before the crisis, 30% say that they had high levels of interaction with online channels, but now 37% are reporting that. This trend is very likely to continue going forward.
So here's the message, loud and clear - GET ONLINE NOW!
You might not be the next Jeff Bezos, but you can still start a beautiful and successful e-commerce store online.
But before you rush off to get started...
4 things to consider before you leap right in
Check your financial situation - there are still many costs that come with opening an online boutique, so be sure to do your research. Consider: hosting costs, design template prices, site maintenance fees, marketing prices, and everything else in between.
The amount of time you can commit - This is not just a hobby, this effort is for a real business, and it takes passion, drive, and WORK.
Do your market research - What do you want to sell? Who is your star customer? What is the best business model for you? Be thoughtful. We all hate being spammed by useless generic products that no one needs. Spend a bit of time researching; use this time wisely! Remember, some products do better online, and some are better in more traditional brick and mortar stores. When it comes to choosing your biz model, choose one that works for you and your business. Some people prefer drop shipping, or the Amazon model, but here at Hot Mess Consulting, we love Shopify! Just give it some thought.
And to continue that point, be mindful - we all want to take advantage of this prime time to get ourselves online and optimize our stores while everyone is still at home and shopping online, but keep in mind that people are there for a reason. We want to build trust and be there for our customers in a calm, respectful way. So if there is only one thing you take away from this article - be one of the good guys, and be there for your customers, not just the dollars.
Girl, there you have it, my thoughts on why NOW is absolutely the best time to live your e-commerce DREAM! Online shopping rates are skyrocketing, and with no sign of them slowing down, there is so much potential for anyone to start-up and run a successful e-commerce business today.
Need a little help getting started? Check out the Hot Mess Shopify Setup and Design package to see how we can help you get online in a big way! Drop any questions in the comments below if you need help getting started online, I can't wait to help!

Speak to you soon, Girl.

---