Website in a Day: How We Make It Happen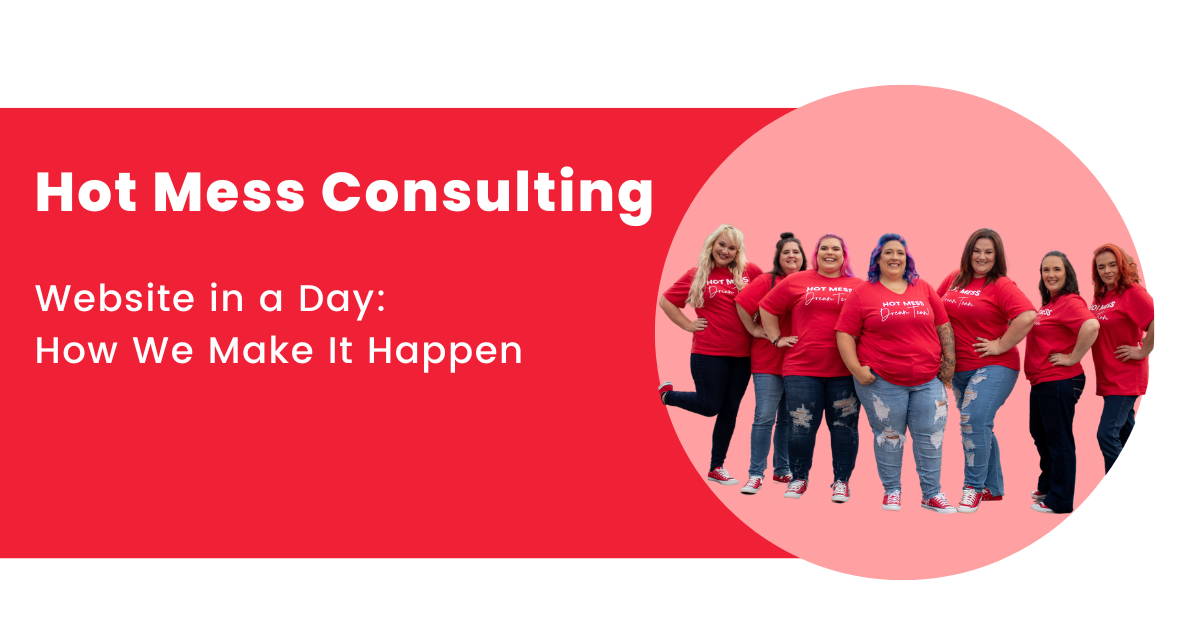 Over the last few years, we've helped over a thousand business owners brand and launch their websites, so we've had plenty of time to refine our techniques and perfect our processes.
The result? Websites with SOUL.
And not to brag (okay, yes, we're bragging), but our team is so flaming hot that they can pull off a brand new website in just four hours.
It's called Website in a Day, and here's how it works...
What is Website in a Day?
If you're a boutique or online store owner ready to step up, make quick decisions, and get results - Website in a Day is perfect for you!
🌟Website in a Day is the right choice for you if:
You're a do-er; you like to take action and get things done

You have a clear vision for your brand

You're ready to invest in your brand

You love quick results!
⭐ Four hours 1-1 time with our team to focus solely on your project
⭐ Full graphic design service (brand board, logo, colors, website graphics etc.)
⭐ Premium Shopify or CommentSold website setup and optimization
⭐ And much more!
How Website in a Day works: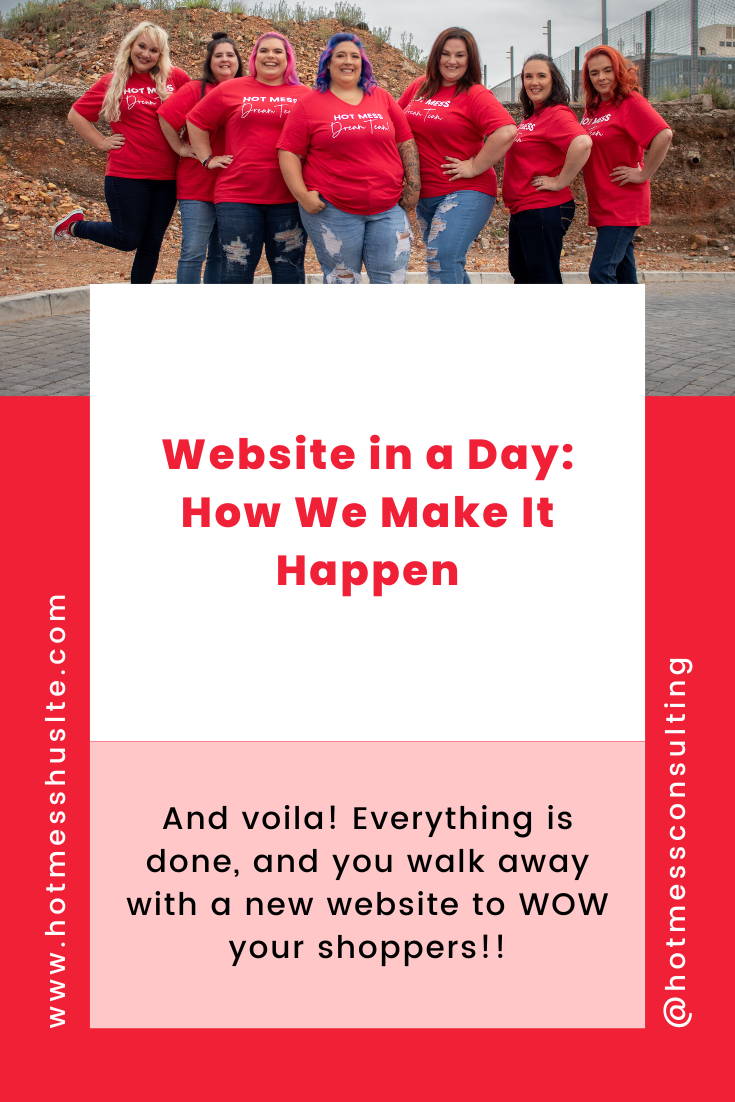 STEP 1: Make your booking!
(Here's the link: Website in a Day)
STEP 2: Time to prep
You'll get an email with a survey, a contract, and a list of essential deets (like passwords) we'll need for our session together. You'll need to follow the instructions and send the survey back to us.
STEP 3: Website Build Day!
(It's best to be on your computer, not a tablet or mobile phone, as we will need to work with you on some items that require it.)
You'll meet with a project manager and a graphic designer on a video call.
We'll gather info and prep for the first 30 - 90 minutes. You can then jump off the call while we work our magic.
Typically you will need to hop back onto the call twice (so make sure you keep the link handy): once to review your brand board and then again to preview your site. 

(Make sure your notifications are on/volume up and be ready to hop on when we are!)

Once your brandboard is ready, we will send you a preview and ask that you take a few minutes before we all get on the call to review it. You will only get ONE brandboard revision, so make sure your feedback is clear.

We will send you a preview of your site approximately 5 minutes before we all get on the call to review it with you.
And voila! Everything is done, and you walk away with a new website to WOW your shoppers!!
What are you waiting for?

Book your Website in a Day Package today, and let us build your dream store!
What if I need more time?
The window for Website in a Day is four hours. If you need further time you'll need to book for another day.
What if I want changes afterward?
Any additional changes will be charged at hourly rates.
I need help conceptualizing my brand - is Website in a Day right for me?
No, we only have limited time for Website in a Day, so our Full Package would be a better fit for you!
Do you have other questions? We're here to help! Shoot a message over to support@hotmesshustle.com
---