To blog or not to blog? It's a question we hear A LOT! And the answer is always YES!
Why?? Well, that's easy. Because brands that blog generate 67% more leads! And that's just one really good reason to start planning your blog today.
Staying top of mind is a tough sell in today's crowded e-commerce space. Yes, it's doable, but you need to be consistent with your marketing efforts and keep showing up to prove your business is more than just a flash in the pan.
Ideally, you'd like your customers to think of you as an expert in your arena, and one of the best ways to do that is to share valuable info that they can use. A blog is a great way to deliver this info and build trust with your target audience.
Blogs are also great for SEO! Each time you publish a fresh article, you create a new page on your website for search engines to index. And that equals more chances to be found online, and who doesn't love organic traffic, right?
Also blogging can also be fun! There's room to let your own glittering personality shine through and build real rapport with your followers.
But there's one important thing you need to understand from the start:
Blogs offer long-term results.
You can't expect to write a few blogs and start seeing results. Ideally, you want to build up a library of juicy content to really impress your visitors (especially the ones arriving at your site for the first time), and that isn't going to happen overnight.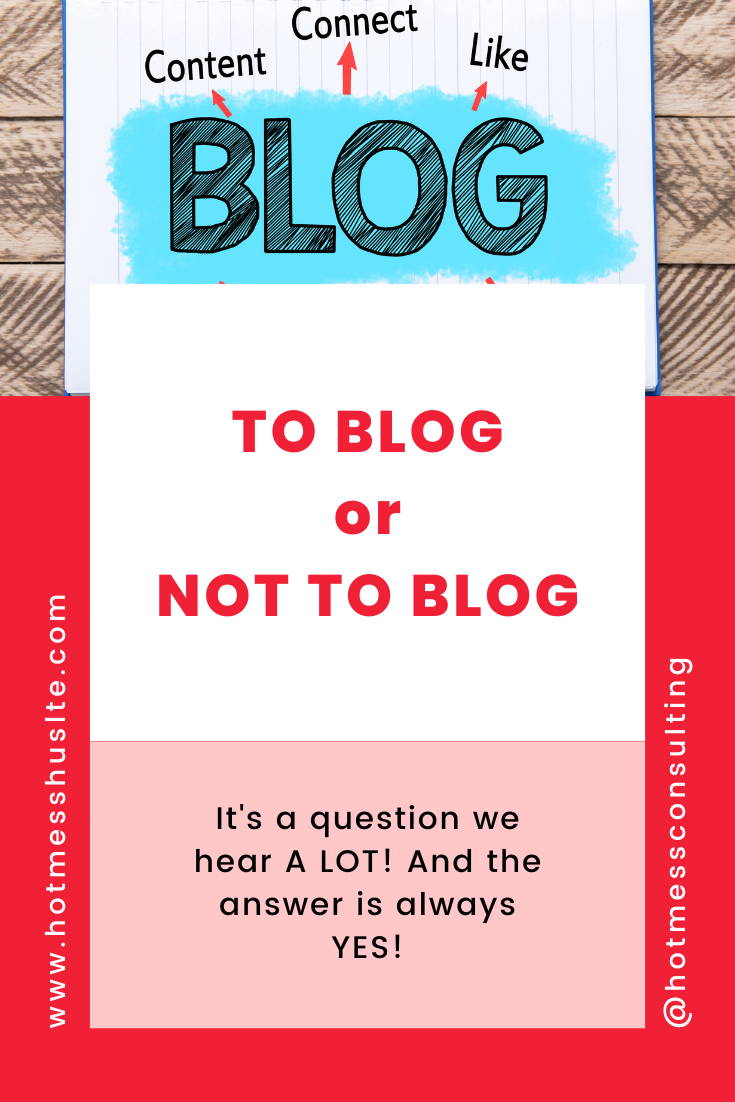 So, where do most folks go wrong with their blog?

There are many reasons why blogs fail, but most of them stem from not planning. I can't stress this part enough - a healthy blog is a blog that starts with a plan. 
You need to decide who will do the actual writing and formatting (maybe that's you to start with!) and how often you will publish content. There is no need to aim into the stars here and overwhelm yourself by trying to put out three blogs a week.
Be realistic - this is going to be a time commitment. A quality blog post takes time to put together, so you'll quickly find yourself behind if you don't set a reasonable goal. The quantity isn't important here - it's consistency that your readers (and future customers) want to see. And if that's one blog post every two weeks, that's fine but if you say every second Friday, make sure you deliver!
Your blog is going to require two things from you: time and commitment. It will take time before your blog starts to generate momentum, so plan on publishing about 24 to 50 articles before you see traffic build up.
Blog topic ideas for e-commerce stores
Another obstacle new bloggers often face is the blank page - they don't know what to write about!
My advice is to spend some time brainstorming and build an idea bank so that you always have somewhere to start. I know just how intimidating a blank page can be!
Here are a few blog topic ideas for e-commerce stores to get you started!
Gift guides

Outfit of the week

Clothing care tips

Staff tips and favs

Latest trends in your niche

How-to guides

Answer a commonly asked question

Teasers to build new product hype

Interview a guest expert

Guest writer post

List posts

Seasonal content
Ready to start your blog? Let's help you with a plan: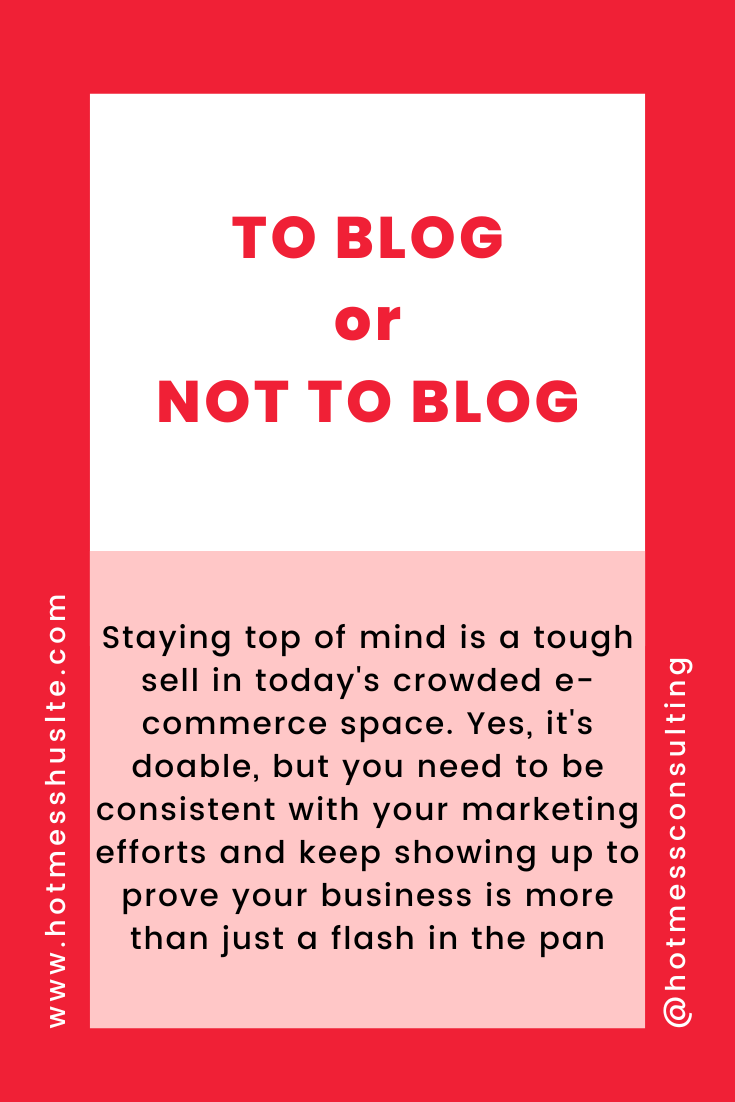 Start small; it's very tricky for a solo business owner to find time to write a meaningful weekly blog.
Plan to publish two blog posts a month, and if you mess up and miss a few posts, don't get discouraged! It happens. Just revert to your plan (revise if necessary) and keep going. You only fail when you stop:-)
Happy writing!
XOXO,
Jessica
---
Marketing strategy isn't something you should be doing sporadically; you should be working with a plan. If you need help getting started, try our Boutique Strat Bundle. It's the ONLY strategy bundle created JUST for boutique owners so you can quit wasting time and skip straight to implementing (and making sales!)
---