Meet The Owner: Hot Mess Interviews Morgan Waldrep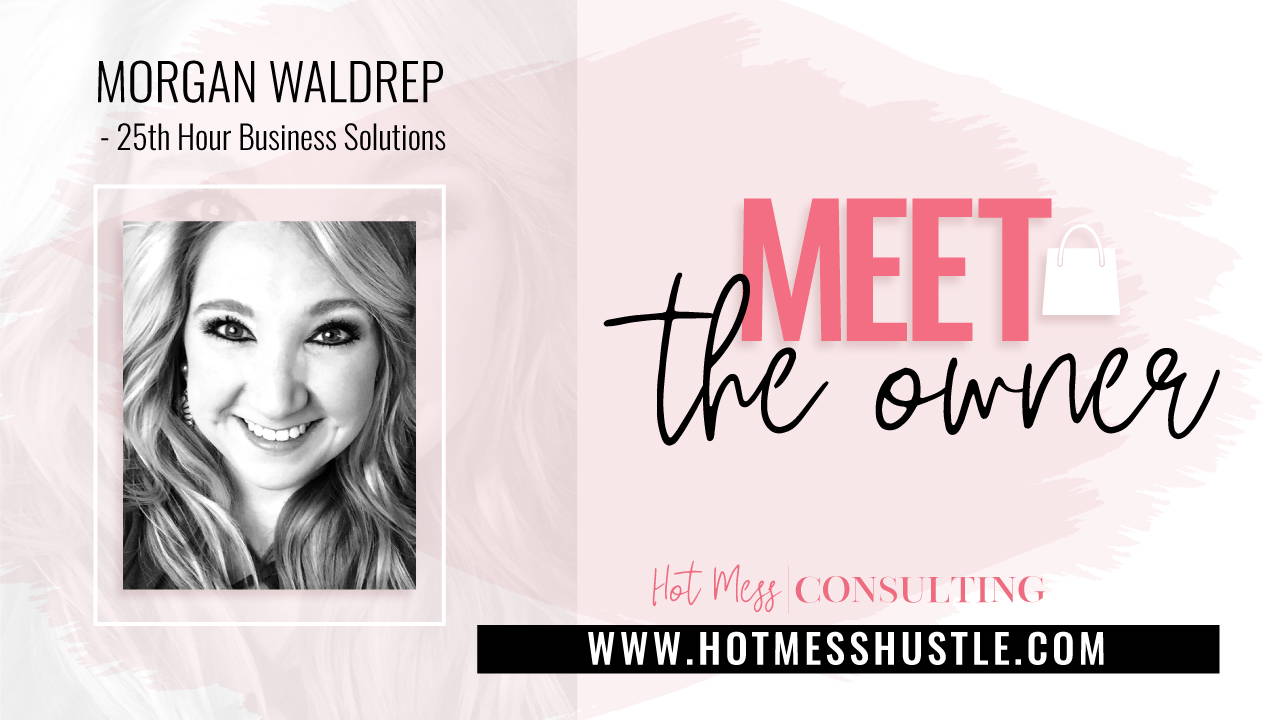 ⭐MEET THE OWNER⭐
This month: Hot Mess Interviews marketing whizz Morgan Waldrep from 25th Hour Business Solutions.

About Me: I'm a wife of 11 years, mom of two, small-town Texan, and an avid entrepreneur. I've been a business owner for my entire adult life. I was a boutique owner for ten years, and after taking time off to expand our family, I knew I wanted back in the industry but felt called to help others in the industry through marketing.
I've now been a small business marketing specialist for three years and have worked with over 150 boutiques in 35 different states. If you feel overwhelmed with all the tasks of owning your own small business, it's time to hire out! Let us help free up some time for you to work on the areas of your business that need you!
#1 Tell us something interesting about yourself most people don't know.
I have a hole in my heart. No, nothing is missing, but I DO have a hole. I have a congenital heart defect called patent ductus arteriosus, which is an extra valve we have in utero, but mine never closed. I also have a second defect called mitral valve prolapse.
#2 What has been your biggest accomplishment in your career thus far?
I can't really pinpoint ONE specific thing that jumps out. I think for me, just having those clients that are really lacking in sales, interactions, etc., and seeing our work pay off big for them. It reassures me that I am in the right field. I LOVE seeing my clients succeed and treat each boutique I work with as if it were my own!
#3 Tell us about a time you failed and what you learned from that experience.
As hard as it is to accept, I'm human, and that's what we do - we fail. But as long as we learn from it, it's not really a failure- is it?
Probably my biggest failure was a typo, a pretty significant one but a funny one. The upside: it made people laugh, AND the item sold out in minutes! (Learning moment- I now triple check spelling EVERY time!)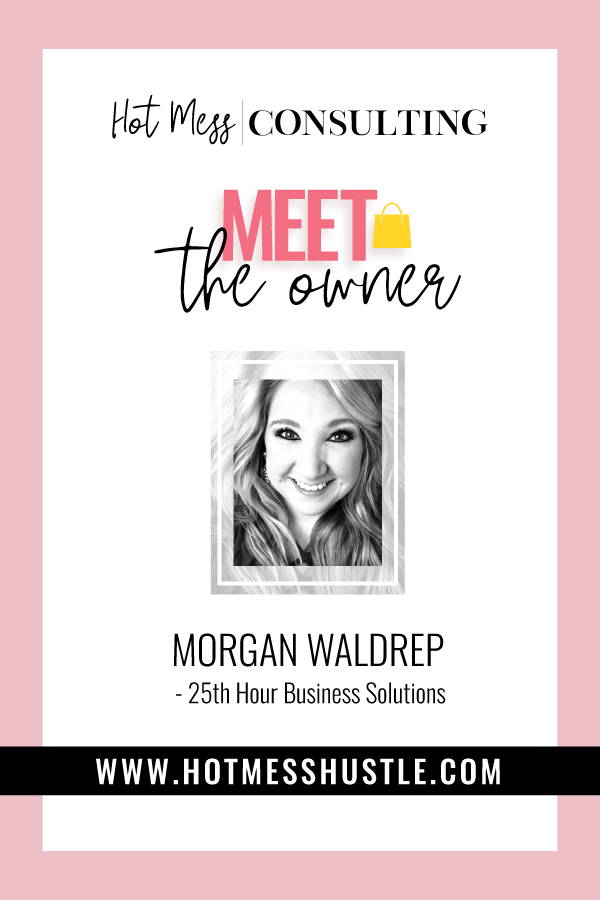 #4 What are the best resources that have helped you along the way?
My own business experience.
Fellow small business friends.
Brainstorming ALWAYS!
#5 What's the number one piece of advice you'd like to share with other e-commerce business owners?
Be yourself! People are often afraid of not being professional enough, perfect enough, "Are my pictures good enough?", "What will they think?" this, that, and the other. Be YOU!
There is so much competition out there, but there is only one YOU! Not to sound like a kindergarten teacher, but it's true!
#6 What keeps you up at night?
My brain is always swirling with ideas of how I can better help and serve my clients. I'm constantly thinking of new strategies, services, marketing plans, etc.!
#7 If you could step into our shoes, what would you have asked yourself that we didn't?
I think you covered all the bases!
#8 Share your favorite success quote:
Oh, I have so many, but my favorite would either have to be "Nothing will work unless you do" or "Work hard now, play hard later".
#9 How has Hot Mess Consulting helped you in your biz journey?
Angela has been such a great colleague! I have loved watching the Hot Mess team grow and transform over the past years and can't wait to see where it goes!
#10 Which GIF best describes you?
Work-life - definitely this one👉👉
---
---