How To Thrive When You Can't Do It All (And What To Do Instead)
A BAD ASS BOSS LADIES GUEST POST BY: Haley Jaeger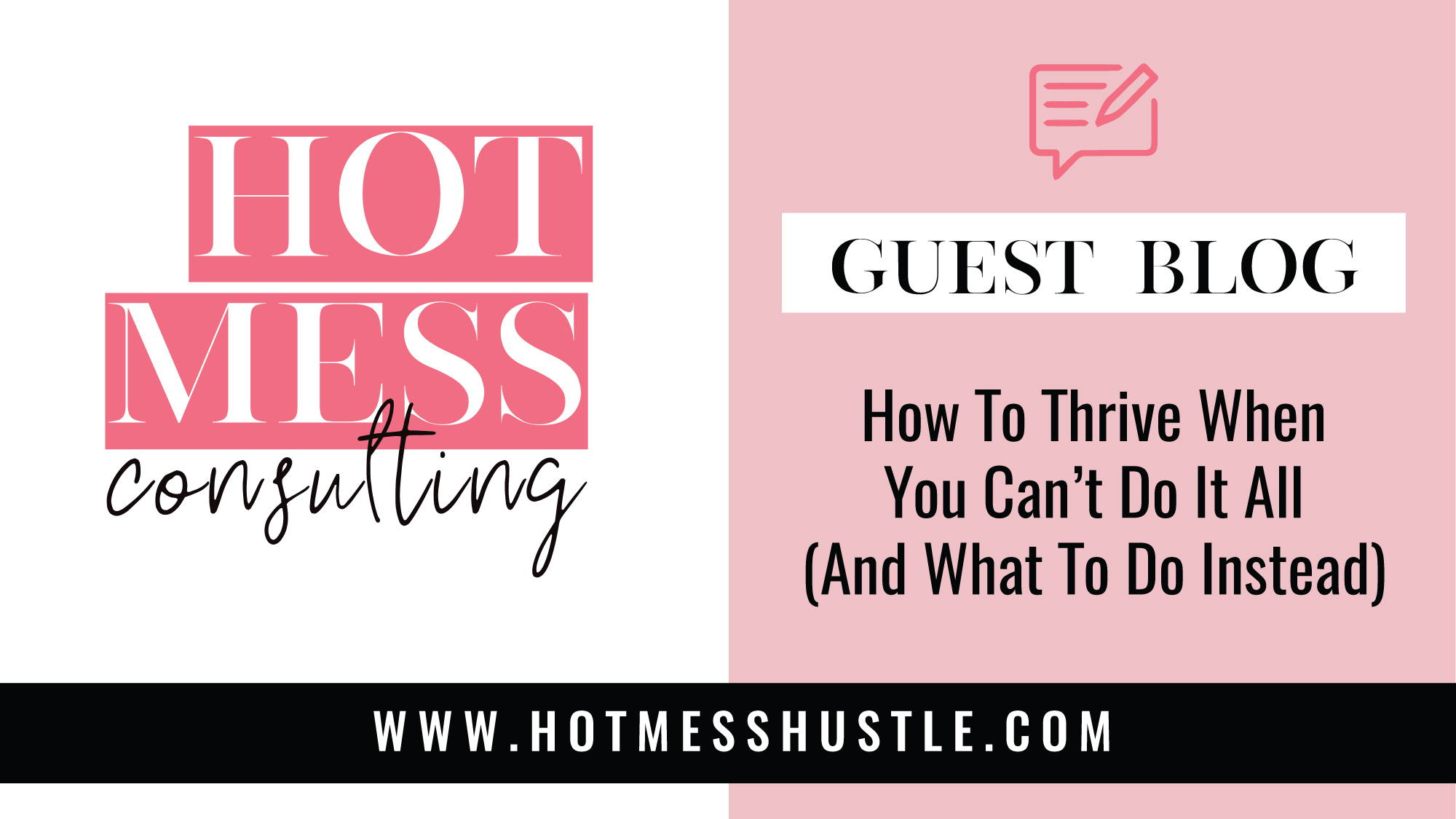 Are you like me? Do you place high expectations on yourself and feel guilty and defeated when you can't cross the tasks off your list and fall short on your goals?
I'm a recovering perfectionist, an over-doer, that used to find my value in a busy schedule. I said 'yes' to all the extras, always made others happy, then kept falling behind on the essential tasks it takes to run my fashion company.
I'd feel defeated, overwhelmed and the basic tasks would become too difficult to bear. Starting to develop boundaries and saying no lead me to feel a weight of guilt on my shoulders- wondering if I'd ever get anything done perfectly. (Spoiler alert- I wouldn't.)
Welcome to the life of a solopreneur. The long-lived journey towards finding balance, ways to delegate, and letting things fall that aren't essential.

Where done is better than perfect and boundaries and saying no is necessary for existence.
I've never been one for analogies, but this one changed my perspective and eventually my life:
Everyone is a juggler- we're constantly participating in life's tasks to stay afloat.

We juggle balls made of glass and ones made of rubber. As you juggle, you'll drop some of the balls now and then- all that really matters is which you decide to fumble. Rubber balls bounce back. You can easily pick them up and throw them into the mix time and time again (even better, the rubber balls are ones you can probably delegate!).

The glass ones won't. They'll fracture or shatter, making it hard to juggle the remaining ones as you stop to deal with the shards of glass.
So how do you decipher which balls are which?

For example, my health is a glass ball. When I fracture that, the rest fails. I have to let the rest go to let my body heal. My marriage as a whole is a glass ball. There are aspects to our life together that are rubber, but I need to make sure that the relationship doesn't fracture. My relationships with customers are glass- my tribe of women keeps us going. My manufacturers and my partnership with these women coming out of sex trafficking is glass. They need work to survive.
Many commitments though are rubber. That event you said you'd be at, but then something crucial came up- let it go- other opportunities will come. The product description or image isn't perfect but your baby is throwing a fit or you have a deadline on something of value- let done be better than perfect and move on to the next thing. The products you need to sort and organize? Those will get done- and it will be even better if you delegate them.
Another way I try to think of my tasks is in dollar an hour work.
I used to think I'd save money if I just did it all myself.
Nope. Not true. That just leaves you tired, overdone, and unproductive.
To help decipher through this, I created a spreadsheet of essential tasks it takes to run my company and color-coded by levels of delegation. What I can offload now, what would be next, and so on.
Then I assigned a dollar amount someone could get paid to do them. For all the things colored with an immediate offload color, those are the hires I'm seeking to make now. This will free up space to focus on the things that will level up my business and help me find greater success.
Sorting through your glass and rubber balls isn't easy and neither is color-coding your tasks. Delegating at first isn't simple, and that's okay. Give yourself some grace and do your best. When you can't do your best, just do better. Get your stuff done, move on, and don't look back.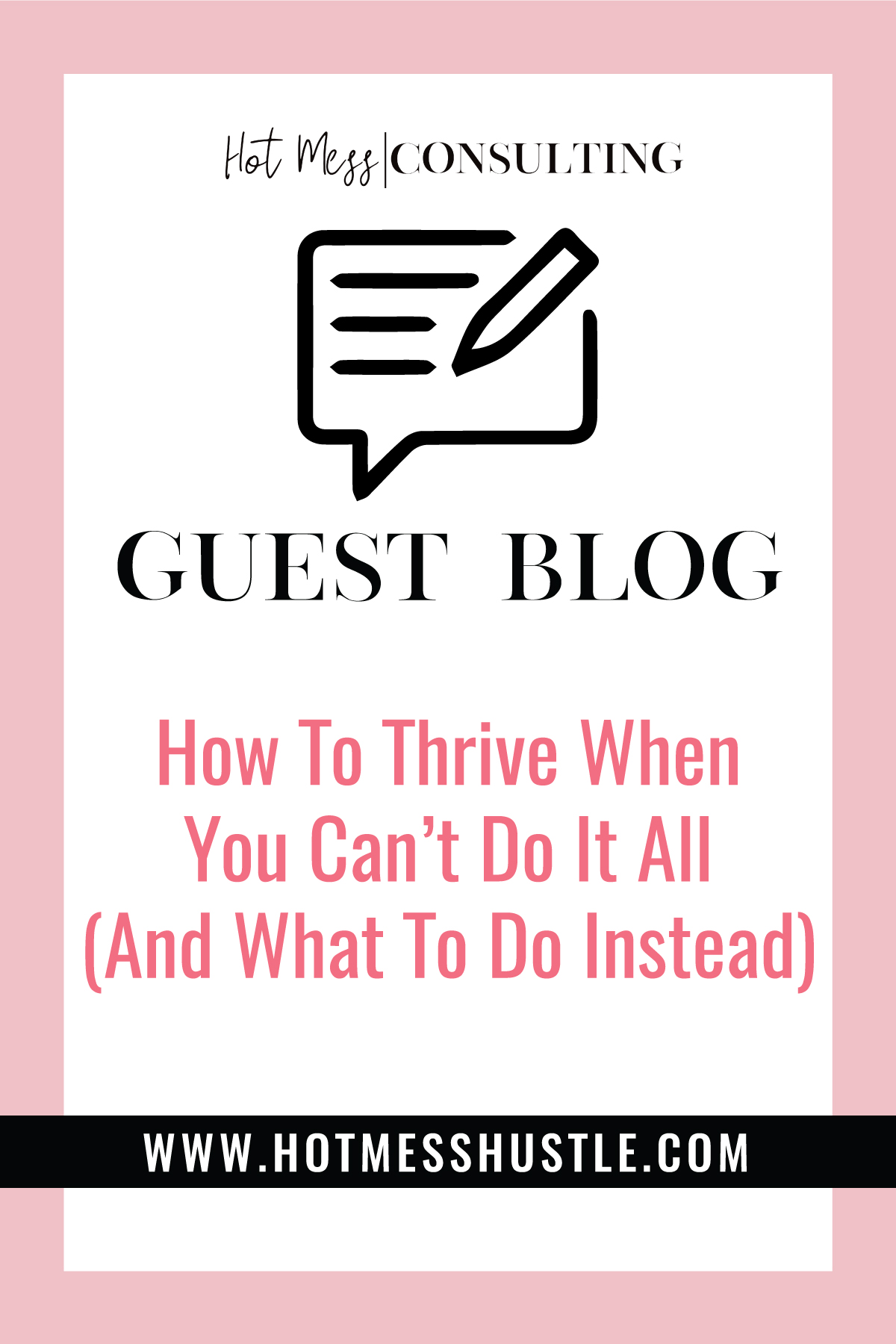 Stop letting the guilt eat away at you and find a way to thrive in the tension of the messy middle and let the rest go. The emotional energy we spend worrying about the people we're letting down that ultimately have no sway is taking away from growing our businesses and relationships.
These balances have become essential in more than just my business and day to day life and I've had to apply this thought process in more ways than one.
My boutique focuses on ethical fashion, conscious consumerism, and eradicating slavery. We work with women around the world to partner in a new and stable life so they don't need to turn to trafficking and prostitution to make ends meet. The fashion industry is actually full of women fighting to survive and so is every other industry we contribute to. Our footprint in this world goes beyond carbon emissions and also lands on the backs of people making our everyday products.
---
So how do I buy our essentials? How do we stimulate the economy? How do we look trendy while doing it? Finding the balance can be paralyzing but like everything else, it's essential. I'm constantly asking myself 'can I do best here?' if the answer is no then I see if I can do better. Best is Fair Trade. Best is helping others out of slavery. Better is USA made. Better is second hand. But sometimes we can't do any of those, and that's okay. Find what your 'bests' and 'betters' are and move forward with those- and don't place guilt on yourself along the way.
I now wake up each day and assess my glass and rubber balls. Do I need to let one go? If so, which can I delegate? Which can I drop? Which do I need to keep going? We will never achieve perfection- the messy middle is where life happens and it's is a place we need to learn to thrive in.
Haley is the founder of Atonement Design. She's a Northern California gal that loves hiking, wine tasting, games, going to book club, and all things enneagram. When she's not working, she's probably playing cribbage and sipping craft cocktails with her husband in their backyard.

Atonement Design is on trend and on a mission to build a better world. They strive to provide women with a diverse collection of ethically made and fair trade fashions. Through their in house jewelry collection, they help rescue, restore, and reintegrate survivors of human trafficking.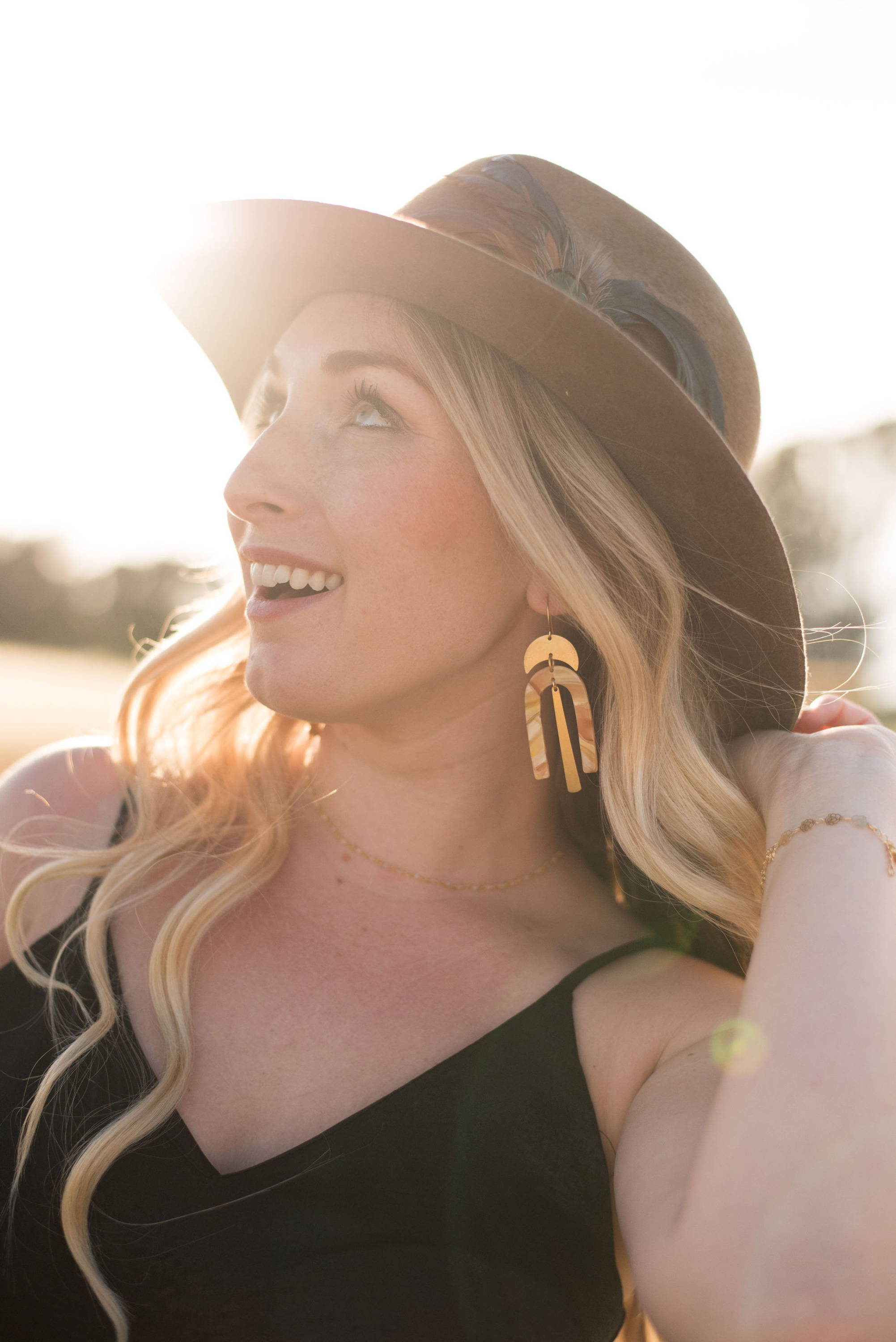 ---