How To Start a Shopify Site in Less Than 20 Minutes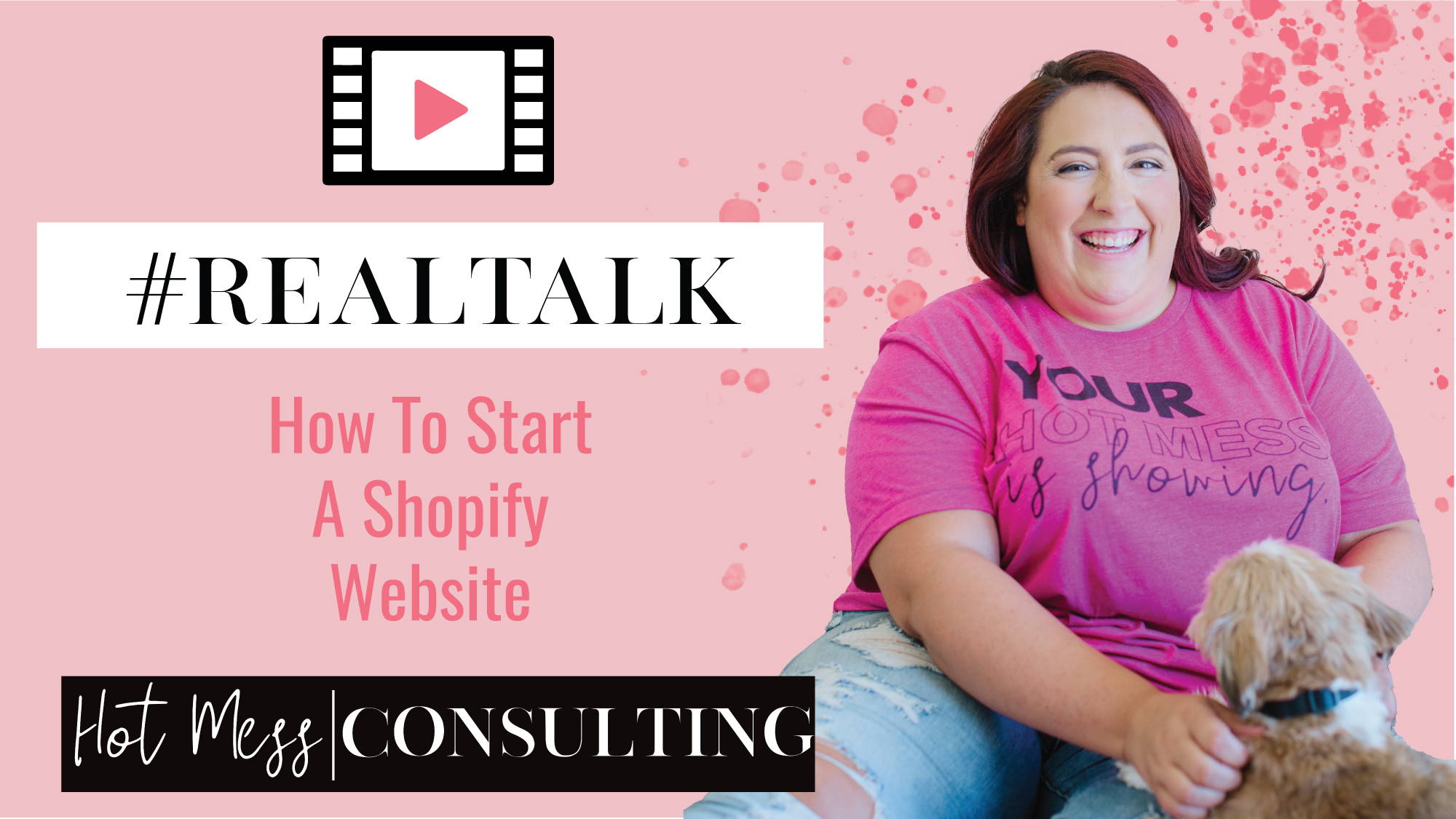 Have you been thinking about setting up your very first online store but have no idea where to start?

It's actually a question I get asked a lot - how do you even get started with an online boutique?

Today I want to run through some basics, and even if you've been doing it for some time and you're like, "yeah, yeah, yeah, I know my way around Shopify" - there might be some things in here for you too, boo!
Let's take a look at how to get started with Shopify and what you'll need to launch.

VIDEO MORE YOUR JAM? WATCH IT HERE:
So before we dive in, let me just give you a quick Shopify 101!  

Shopify is one of the biggest e-commerce platforms around - and it's one of the best known. It's in 175 countries, so it's pretty big, ya know?  
People love it (and when I say people I mean me) because it's super easy to use, intuitive to navigate, cloud-hosted, and low cost. Plus they have next level support so there's always someone to help you out.
I would definitely recommend using Shopify for e-commerce - and you probably already are considering that, which is why you're here right?
So.... You've got an idea for a store and products - awesome! But what next?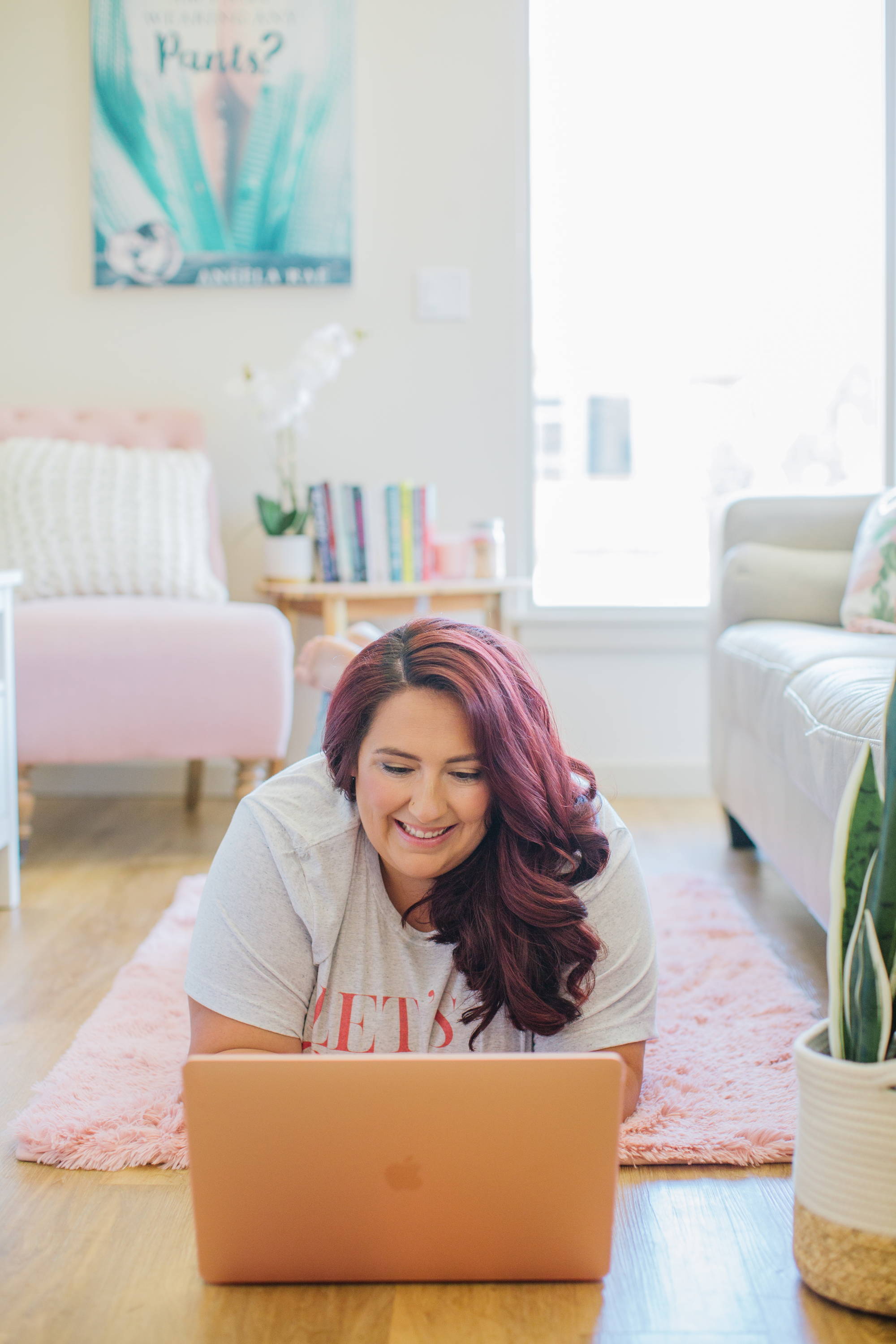 Where do you even start? Let's break it down, okay?
Turn Your Dream Into A Plan
So before you rush on out to sign up, there's a little bit of groundwork to do. I think a really great place to start is always to make a plan and figure out what your goals are.
Writing a few notes in your journal about your business - its name, and where you want to be in 6 months, what you want to be known for and who you want to serve - and what your customers' pain points are - all of that will really help you guide you when you're getting set up.
Also, if you're selling products, do you have the photography you need and the product descriptions?
Part of doing this planning could involve doing some research on keyword terms to help you get better visibility when you come to launch.
Choose A Name And Register Your Store
The next step is to just go and register at shopify.com. You'll add in your details, you'll sign up for the free trial - and this is where you enter your store name too.
Get To Know The Dashboard
The next step will guide you through setting up your shop! You'll be in the Command Center - this is your dashboard - and you can start adding products, setting up payment systems, and customizing your shop.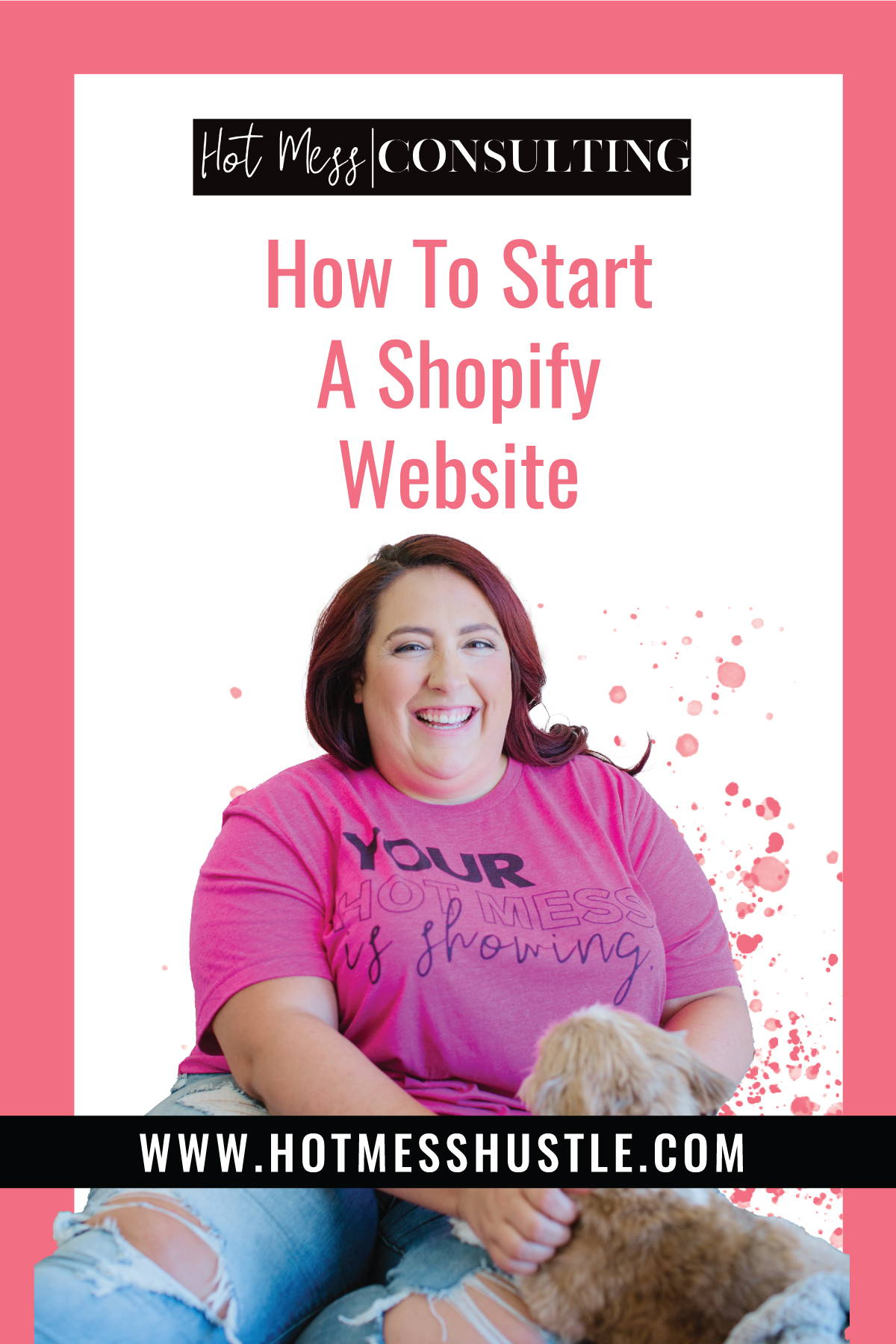 You can also pick a theme! You can stick with the default Shopify theme, or you can switch! There are about 180 to choose from on Shopify (themes.shopify.com) and you can browse some even more awesome ones (in our opinion) over at Out of the Sandbox!
There's loads of free ones, and there's some premium ones too that have more scope for customization. And of course like I mentioned, the Shopify support team are on call if you need a hand with anything - so you don't even need to know any code to be tweaking your themes!
Finish Setting Up Your Shop
The last few steps here will be to add your brand logo if you have one, set your fonts, and upload any photography you need for your listings - and add your products!! This is the fun bit!!!
When you're adding products and you're creating your product descriptions - don't be too cute - simple is best! There's that saying about a "confused mind says no," so try and keep it clear so your shoppers know what they're getting - and so they'll love it!
Make sure you've included enough detail and any relevant information that your shoppers need to know.
Also think about SEO and what people are searching for - these keywords will go in your product descriptions and URLs and also in the image alt tags when you're adding media to your site. That will really help you get seen on the interwebs and drive traffic to your store!
And then once you're done with this bit - hit save!!

Time to set up your payments! Wait, maybe this is the fun bit! Everyone loves to get paid, right?! You're going to be setting up a payment gateway which is super secure and Shopify totally takes care of.
But you're going to get a choice, and so you need to decide which platform you're going to go with, and you'll need to check the terms and conditions for each (they're different! Helpful, right?!)
And to complete the set up, just go to Settings > Payments and click the "Complete Shopify Payments account setup"
The next thing to do is set up your shipping. Go to Settings > Shipping page and make sure that you are happy with your shipping arrangements.
Be reasonable - but remember that your customers are probably used to Amazon Prime! But also be practical - maybe there's something you can add to make it personal? Make sure you factor this all in to your costs and set up those rules in your shipping page.
And now….
You did it boo! This is pretty much everything you need to get started - and everything else is now a cherry on top. You can add some apps - there's hundreds to choose from - and maybe I should do a tutorial on that huh?!
And there's some other little things to consider - like social media marketing, and email marketing, and also SEO for organic search like we mentioned - but these are all things that come with sweet time…
But for now you can TOTALLY justify kicking back with something sparkling to celebrate - I'm going for some kombucha because me and alcohol are on a break right now - but don't let that stop you cracking out the champagne if that's how you roll!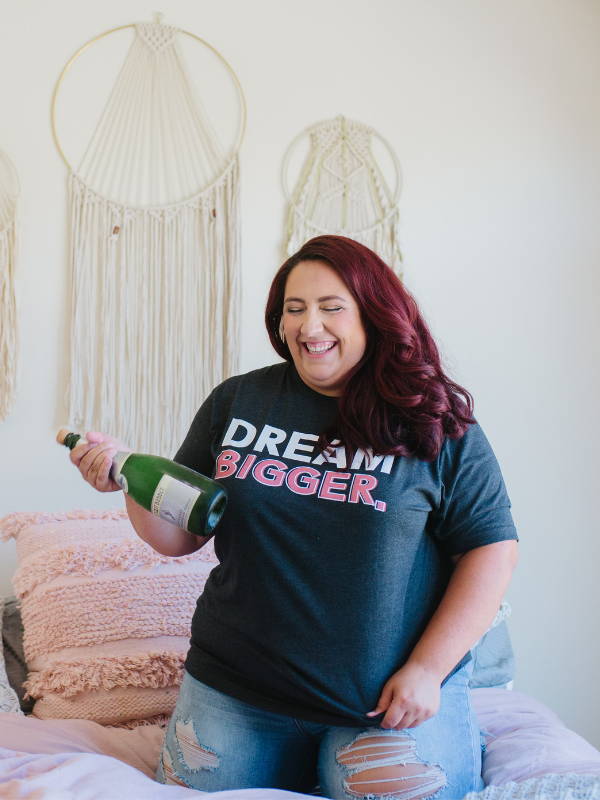 Next, I'll run through what you're gonna need to tell the world that you're open for business - so let's get you... --> ready to launch!!

---
So this is just a checklist really to guide you through some important steps, or reminders. I really recommend you take some notes here to make a checklist for yourself and just check them off as you go.
Your Go-To Launch Checklist ⤵
So - let's test it, right? You've already got your products listed and your payment settings set up.
But this is something you need to test - so try out any discount codes or coupons you have, test the shipping, and test the payment methods - you can do this by placing a test order on your site.
One thing to keep an eye on is email notifications and order confirmations, and also that customers can edit their baskets so they can add more products if they're loving what they're finding in your store!
Speaking of emails… There are a few automated emails that you can set up - like order confirmations, receipts, shipping notifications, and abandoned cart notifications.
You'll want to make sure that these emails are in alignment with your brand and that they speak to and nurture your customers. You'll need to check these email sequences work too - that you're happy with the subject lines and the content, that they look good on mobile, and if they go to spam.
If you can - do a user experience check of your main pages - just flow through the site and check that the buttons are in the most obvious places where your customers will look for them - like contact details, add to cart, continue shopping, that kind of thing…
You want to make sure this gives an enjoyable and seamless experience if you can - so as well as checking for any actual mistakes and broken links, try and see your site from a customer perspective.
If your customers are enjoying the shopping experience, this helps build trust and build customer loyalty and builds your store! We also recommend using the Shopify Store Trust checklist.
Before you launch, you should set up analytics like Google Analytics so you can analyze traffic and customer behavior on your site. Shopify has its own analytics, but all data is good, right?
Keep an eye on page views, top-performing pages and products, and bounce rates so you can make tweaks to improve your store as you need. What you measure, you can improve!
Talking of data - make sure that all your images have alt tags with the right keywords for that product, that tell Google what they are - and also make sure that all your images are optimized to help your site load faster.
If anything is broken with your site, or not performing well or you're not getting the traffic you want down the line - an SEO audit can help identify what this might be and what to do about it. SEO audits and checks are a great way to see how your store is performing organically.
You can hire this out every 6 months or so, or you can just do some checks yourself using free tools like Ubersuggest and Moz.com.
✅ Create Your Content Strategy
And the last thing before you launch - sketch out your marketing plan and your content strategy!
You do really need to have a plan for this - what platforms are you going to be marketing on, and what kind of content will you release to promote your store? If you have a plan it makes it so much easier and less effort to stick to, so you don't have to make it up on the day!
But this content needs to be on-brand - so be really clear about your values and your tone of voice that really represents your store and what your customers are looking for - and be consistent.
Make time to engage with your customers and make it easy for them to engage with you - so make sure your contact details are easy to find, and you respond quickly to any inquiries or comments.
And girl…... that's you ready to launch! You'll want to hit the ground running with this and keep up the momentum for running and growing your store.
After 14 days your Shopify free trial will end, and hopefully, you're already starting to see success as you continue on with one of the paid plans! Keep up the marketing and the excellent work on your store, and girl - good luck!
---
So that's pretty much the long and short of it when it comes to getting started with Shopify and how to launch.
---
It's such an exciting time when a new store launches - but we know it can be pretty nerve wracking too!
If you need some help getting started or even making over your store, hit us up!
You can also check out our done for you packages - or our DIY website workshop if that's more your style!
---