How to create a successful Shopify store: 8 simple steps
Hey Girl, w
ould you like to know the secret sauce to running a successful Shopify store?
Of course you do!
Well, you're in luck, in this article I will share with you the 8 simple steps you can take to create a successful Shopify store.
But first, what do we mean when we say "successful"?
There are many ways we can measure success within our businesses.
We can look at how much revenue we are generating, how many orders we are putting through, or our conversion rates.
We could even look to the number of returning customers, our team size, our social media following, or even the store owner's salary.
Or how about how many hours the owner works…
In reality, success comes in all shapes and sizes but it's down to you to determine what success means to you.
Here at Hot Mess, we like to keep our eyes on a specific set of metrics to determine the success of our clients. But for now, let's talk about how these ladies achieved their success in the first place.
From working with so many wonderful Boss A** Babes, it's clear to see these successful ladies share a certain set of key ingredients, and we wanted to let you in on their simple recipe for success.
Above all else, everything these ladies do is of a high standard. From the product to the branding, to the way they present their boutique overall, they always succeed at providing a great shopping experience.
Whether it's teaching their shoppers something new or entertaining them along the way, these ladies sure know how to give value in every turn.
Their sites are far from scammy, crowded, or overrun with pop up ads! Let's face it, who wants that when they are trying to shop for the perfect LBD?!
So make sure whatever you do for your business is of an outstanding value.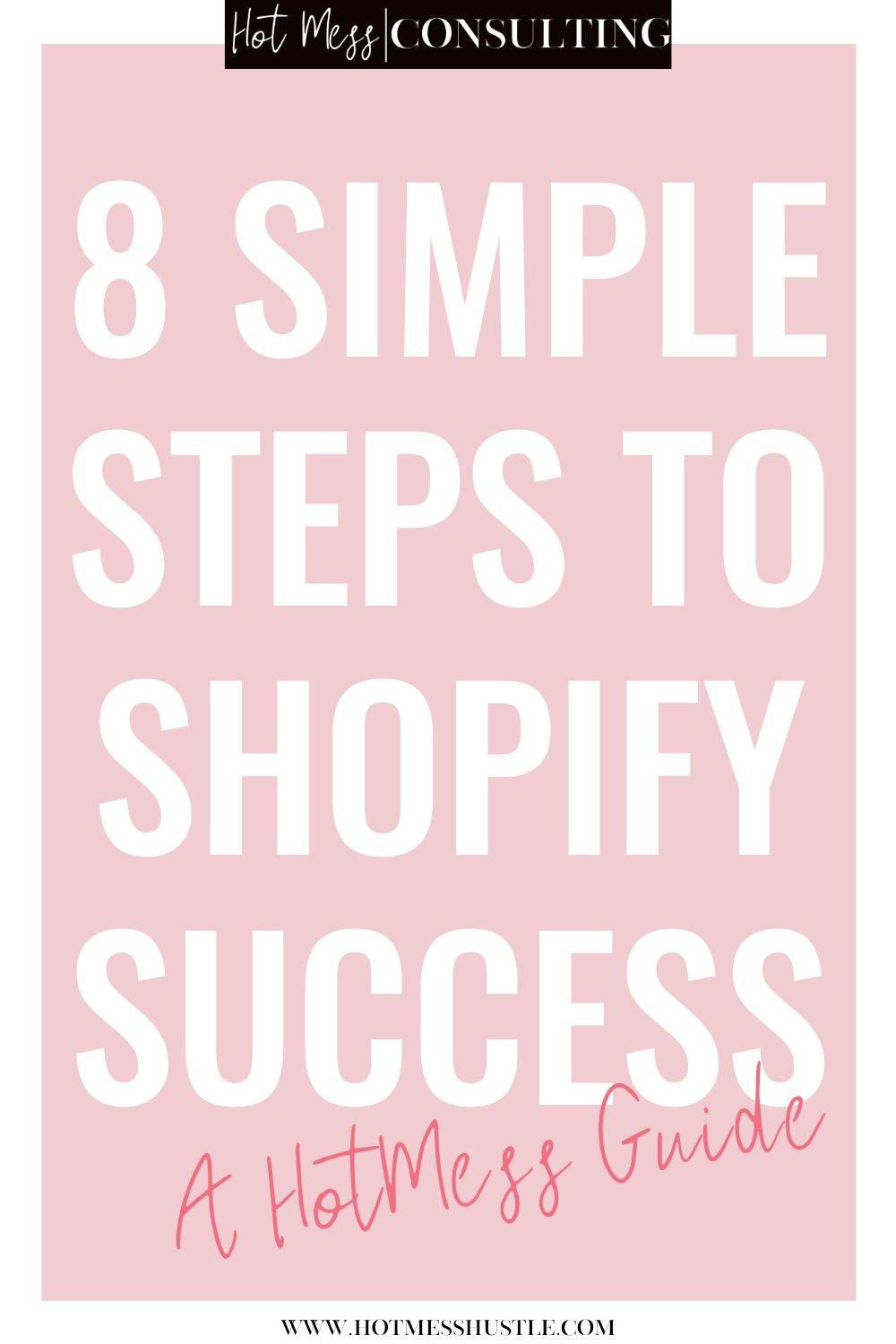 From the moment you click on to their site, you can see these Boss Babes have a super clear branding message.
These gals have worked hard to ensure their boutique is clean, easy to navigate, and communicates their personality throughout.
Their choice of color palette, font pairing, and image style is well thought out, but the main thing to take away is that the branding is consistent throughout.

Branding is essential for Shopify success, so be sure to spend enough time getting it right for you!
3. Star Customer at the Center

This key ingredient is often missed by other boutique owners.
Our successful Boss Babes, have put in the leg work and have carried out their market research. They know exactly who they have in mind with every decision they make!
They know their star customer's needs and know precisely how to serve them.
From the products they stock, the type of images they use, to their choice of words in the product descriptions, they know how to tap into their target audience from every angle.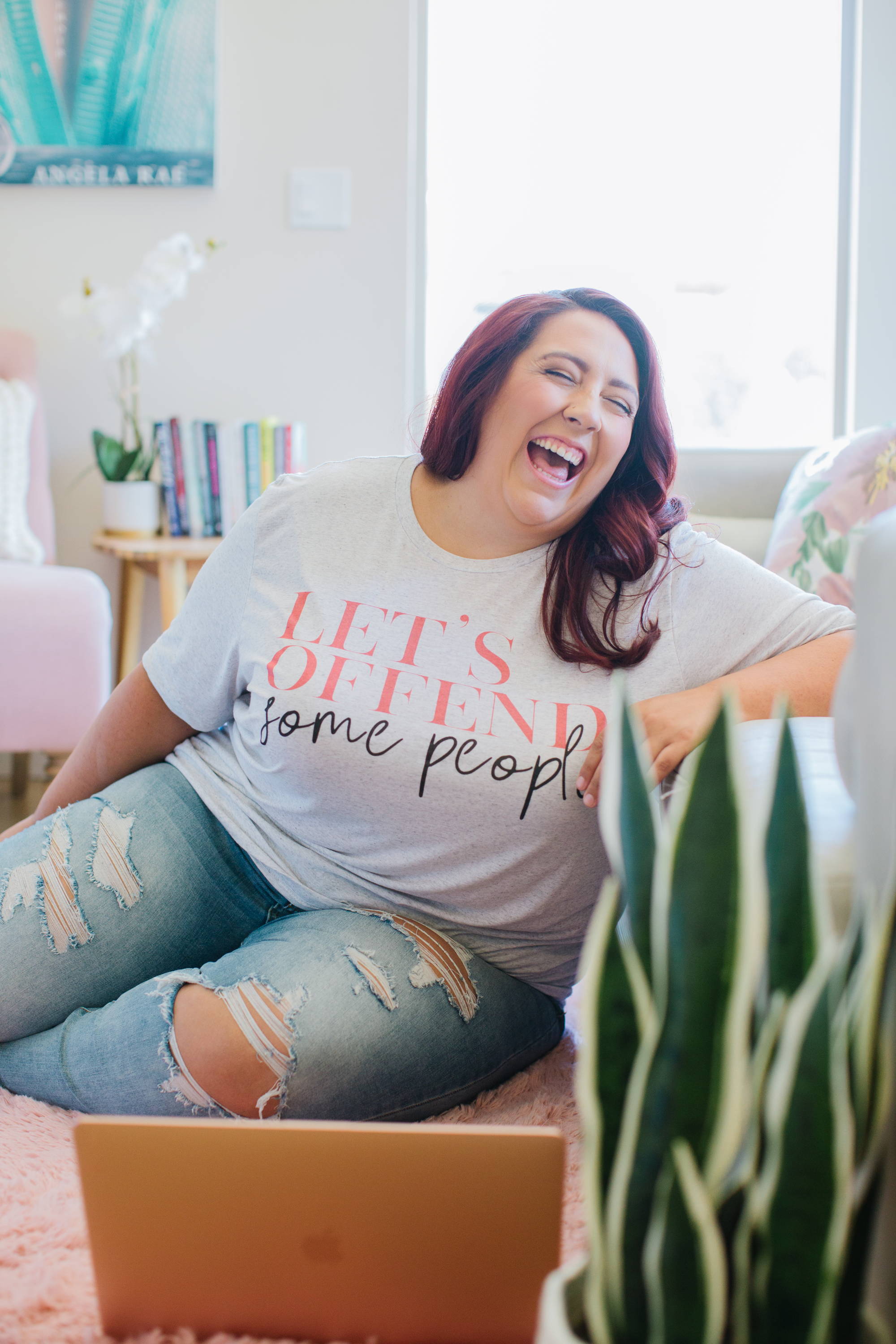 No matter at what stage of the customer journey their client is at, these ladies always strive to provide the best experience possible.
This legendary customer service sets them apart from everyone else, and keeps their customers coming back, time and time again. Furthermore, providing excellent customer service is one reason why many people recommend their store to their friends and family.
Don't underestimate the power of word of mouth!
Branding and marketing is one thing, but it's essential you have a great product that you believe in and one that will benefit your star client.
When you are entirely behind and committed to a product, you will find it easier to talk about, promote, and sell that product!
A great, high-quality product that has been validated as needed by your ideal client will boost your chances of success.
Our gals have discovered their ideal client's dreams, hopes, and desires, and presented them with a high-quality product that fulfills all of those, making them successful on Shopify.
These successful gals know all the right buttons to push to ensure their SEO game is strong!
When visiting their online boutiques, it may not be evident at first. But when we look to their other channels - such as YouTube, Instagram, Facebook, Pinterest, etc., we can see they are promoting their products in a way that is directing their audience to their stores.

We want to do all we can to drive the right traffic to our stores, and learning the basics of SEO is a great place to start!
There's no escaping this one!
These girls put in the hours, the sweat, and the tears to get their boutiques to where they are today.
For some, running an online store was a dream, then a side hustle, but now it's their full-time gig. Don't be fooled; these girls are committed to the game, they show up every day, and it's clear to see they are in it for the long haul!
"You don't have to be great to start but you have to start to be great" - Zig Ziglar.
There's no doubt these Boss Babes had their doubts at the beginning but they chose to push past their fears and follow their dreams.
With the right determination, and following this recipe, you too can do the same. But first you gotta make a START!
And that's all there is to it, Girl!
Notice how I didn't say they have the best website in the world? Or have the best product? Or be ranked #1 on Google? Or have 1 million followers?
The key take-home message here is probably just that they started, and they kept going, and they got better, and maybe even invested more in it along the way. They probably didn't start out perfect! They maybe didn't even have a strategy - but you better believe they've got one now.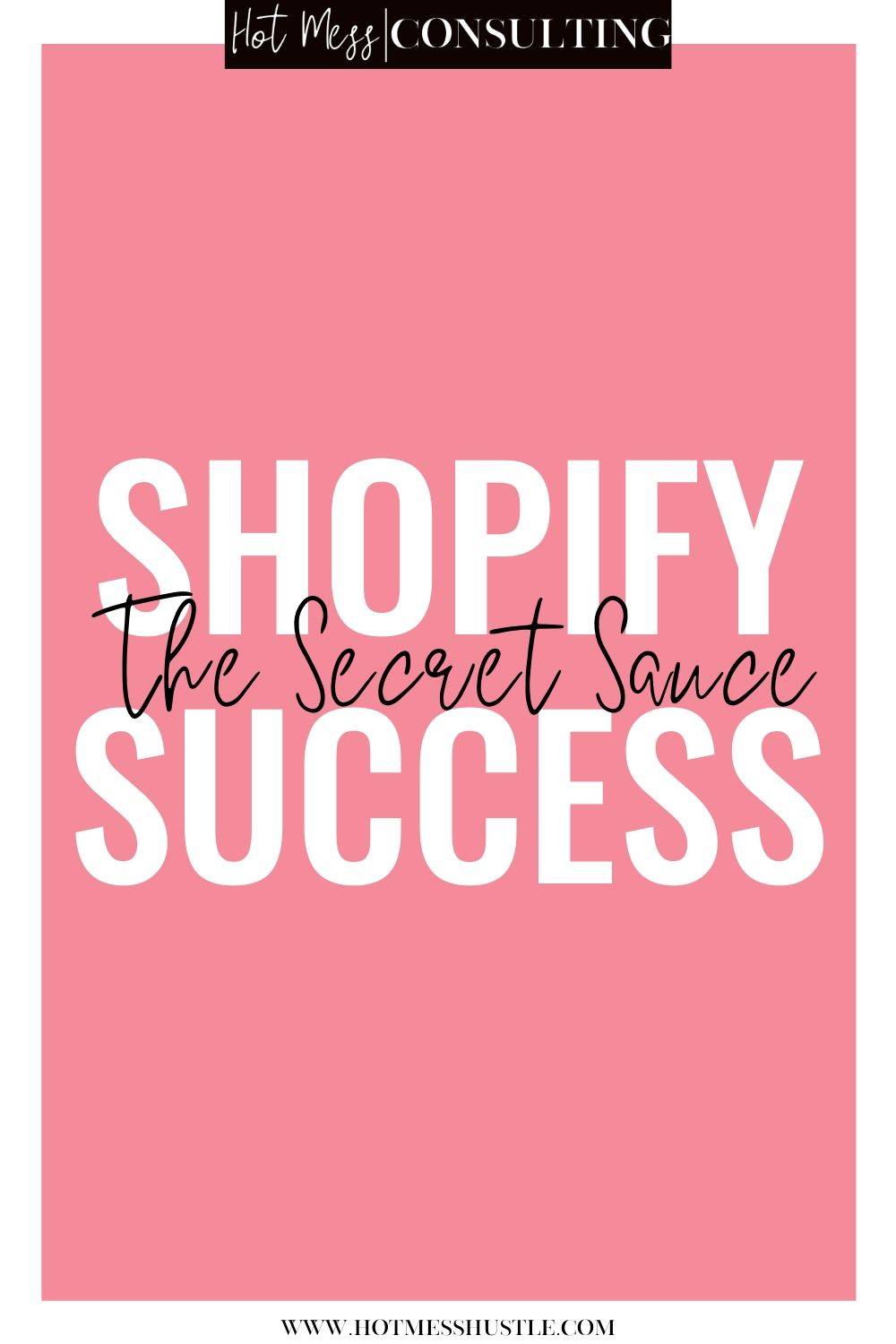 So there you have it - the top 8 things that I see go into successful Shopify sites:
star customer at the center
It might sound like a lot, hey? But don't let that overwhelm you!
The most important step, the one which most people don't even take - is just to start.
Whether it's developing or sourcing the product, or just getting into dropshipping or e-commerce - taking the decision to start is probably the hardest step. And everything else you can learn along the way, or get help with! And for the love all that is good in this world … get help if you need it!
That's why we created Hot Mess!
I hope that's inspired you to get going with Shopify, or if you're already in business - maybe even given you some ideas on how to boost your success.
If you want more tips or more support, do head on over to Hot Mess HQ to check out our awesome Shopify packages!
Catch you on the flip side, Girl!
---
1 comment
---
---