Hot Mess Consulting @ MAGIC in Las Vegas!
Hot Mess + Shopify = Vegas MAGIC!

After two years of being trapped inside, it's so great to be able to get out there, network, and socialize again! And as a boutique owner, you should absolutely be taking the opportunity to get out there and connect with other owners.
That's why we're so excited about MAGIC!
New to the retail industry? MAGIC is a great place to meet new people!
MAGIC is a high-energy fashion experience and home to the largest selection of trend, young contemporary, modern sportswear, apparel, footwear, and accessories brands. This is where brands and buyers meet!
If you're ready to discover new brands, connect with industry insiders, hear from thought leaders, and be inspired - this event is unmissable!
And yes!! The Hot Mess Crew will be there!
THE DEETS:
When: 8 - 10 August 2022
Where: Las Vegas Convention Center, 3150 Paradise Rd, Las Vegas, NV 89109

Connect with us at MAGIC!
Thanks to our partners at Shopify, Jake and Angela are heading to MAGIC Las Vegas to proudly demonstrate the power of Shopify POS Pro!
Come watch a LIVE Shopify POS Pro Demo!
Shopify POS unifies all your sales channels making the customer experience seamless no matter how they shop with you.
With in-store and online sales unified in one place, you'll have less complexity to deal with, build brand loyalty quicker, and make more sales!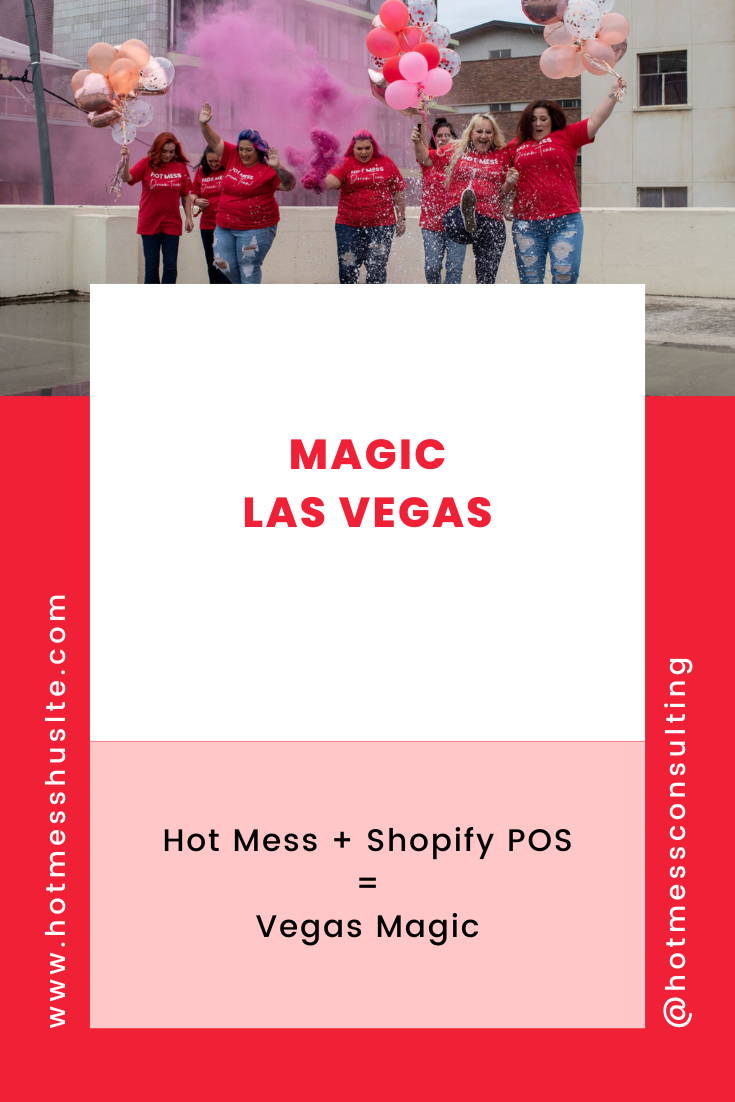 Shopify Point of Sale enables businesses to provide an authentic omnichannel customer experience through Shopify POS and boasts a robust back-end for more complex inventory needs.
We believe brand consistency and a seamless user experience is everything! That's why we recommend Shopify POS Pro. And why we can't wait to show it to you!
See what makes our agency STAND OUT!
Hot Mess Consulting is famous for professionally branded and optimized Shopify and CommentSold stores. We stand out from other website builders because we specialize in BRANDING.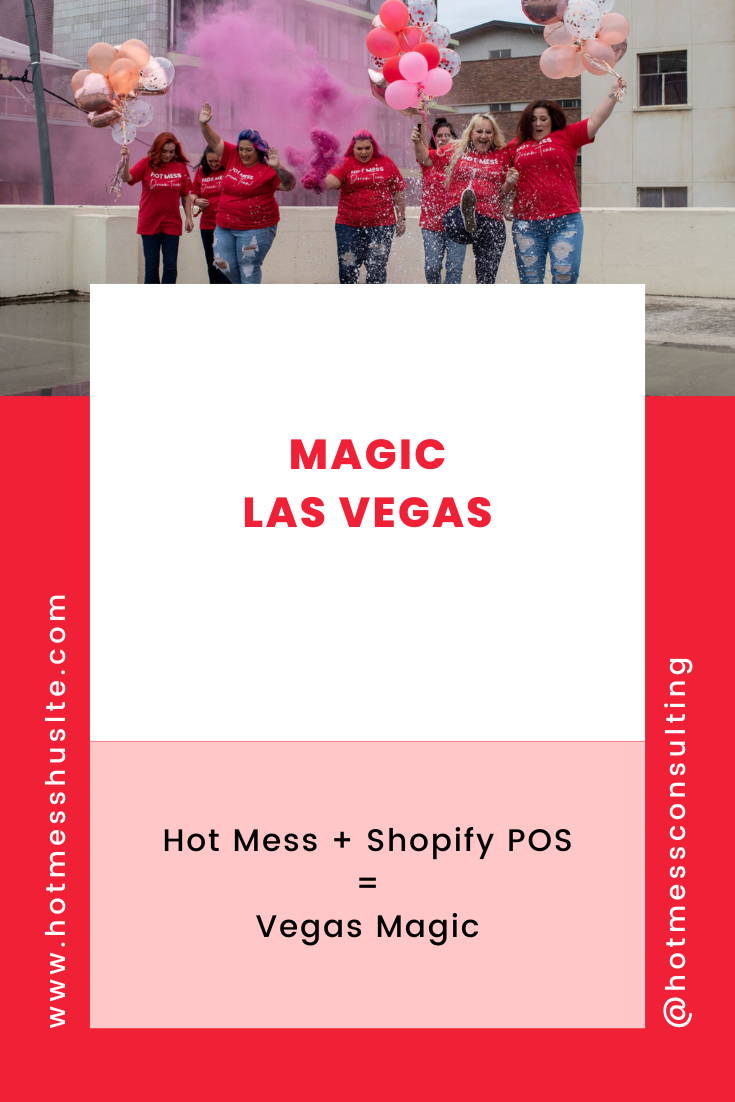 Branding visually communicates WHO YOU ARE and why visitors to your site should become your loyal fans!!
Now the big question - the one everyone wants to know, right - can't I just do my own branding?
Okay, so here's our answer, and it's two-fold:
YES - If you have a background or experience in graphic design and marketing smarts (or you have the time to learn these skills), then there is no reason why you can't handle your own branding.
If you feel confident that your branding work is on par or better than the competitors in your niche - absolutely go for it!
But also NO. And we say that because the competition out there is fierce! Other clothing boutique businesses competing for your exact customers are using professional branding on their websites. And the clients know the difference.
They have higher expectations from online businesses today, and if you're not meeting them, it won't matter how amazing your inventory is or how many sizes you stock.
When crunch time comes, the customer will choose the better-looking and more trustworthy store. (Sorry if that hurts, but it's true!!!)
And even if you master your graphic design and marketing skills - it's gonna take time - maybe years to get on par with your competition. And you could have been focused on growing your business in that time if you'd made an initial investment in branding in the first place.
LET'S CHAT ABOUT YOUR ONLINE STORE!
Catch up with us at Magic Las Vegas, see our work, and let's chat in person about Shopify POS Pro, your store, and your DREAMS!
Drop in and say hi to snag a $350 discount on one of our Website Brand Design + Build Packages PLUS our Promo Launch Starter Pack FREE!
It's all happening at MAGIC Las Vegas from 8 - 10 August; better see you there!
Can't join us in person in Vegas?
Don't cry!
---