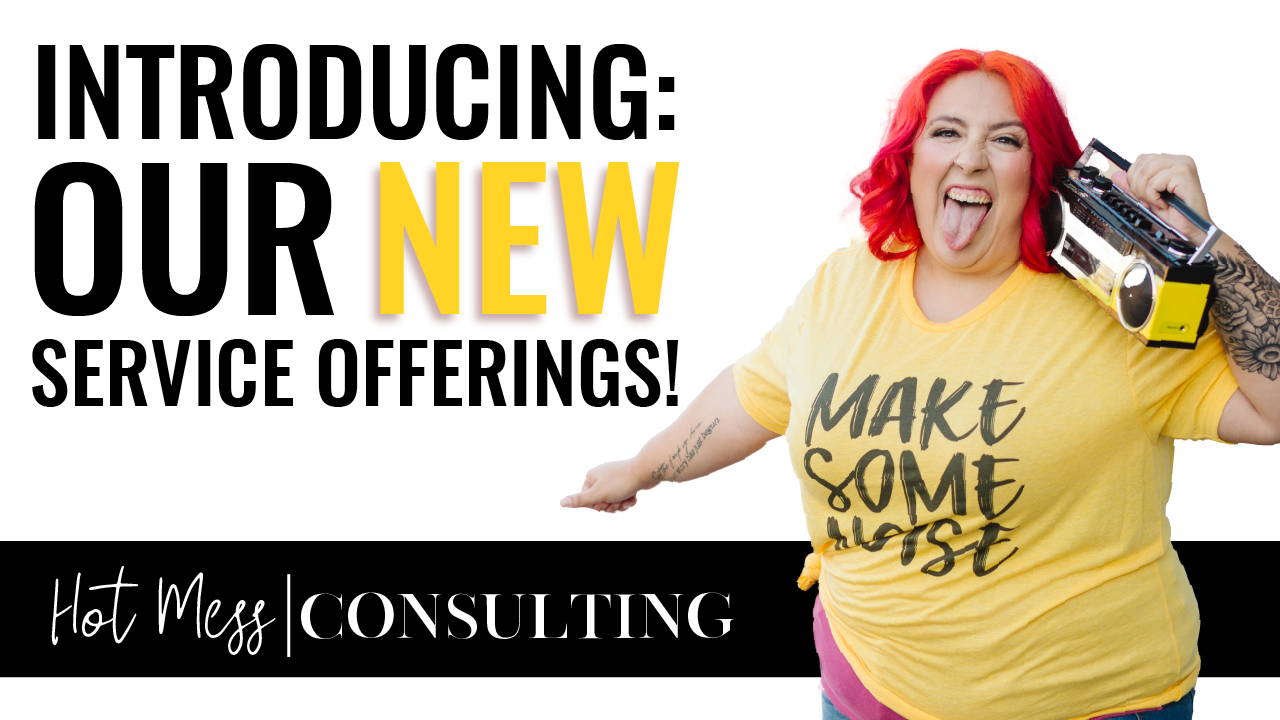 ✨Our New Services Are Here!✨

Hot Mess Consulting has come a long way. From just one gifted solopreneur with a MASSIVE dream to a team of almost twenty people helping over a thousand businesses build beautiful, successful, and profitable websites - all in just two years.
Wow! What a ride! Thanks for taking this journey with us.  
During that time, we've expanded our services with highly skilled individuals such as coders, copywriters, graphic designers, and project managers to our team - all with one goal in mind: To delight our customers with websites that make you stop and say OMG!
And now, we're delighted to introduce the latest additions to our service offering:
⭐Sparkling or Champagne Brand Design Service⭐

Our brand design process will bring your vision to life! Our expert designers will help choose the best colors, typography, and aesthetic based on your ideas. Need a HOT new logo? We've got ya, too!
Serve up some Sparkling to get you started, or pop the bottle on our Champagne service to really dazzle your customers! 🥂
⭐Brand Design + Website Build⭐

Our full Shopify and CommentSold service includes your choice of Sparkling or Champagne Brand Design along with a FULL website build. From choosing the right theme to setting up collections and menus, our team will help make your dream store a stunning reality! This service includes app installations, coding time, multiple page setups, and more.
---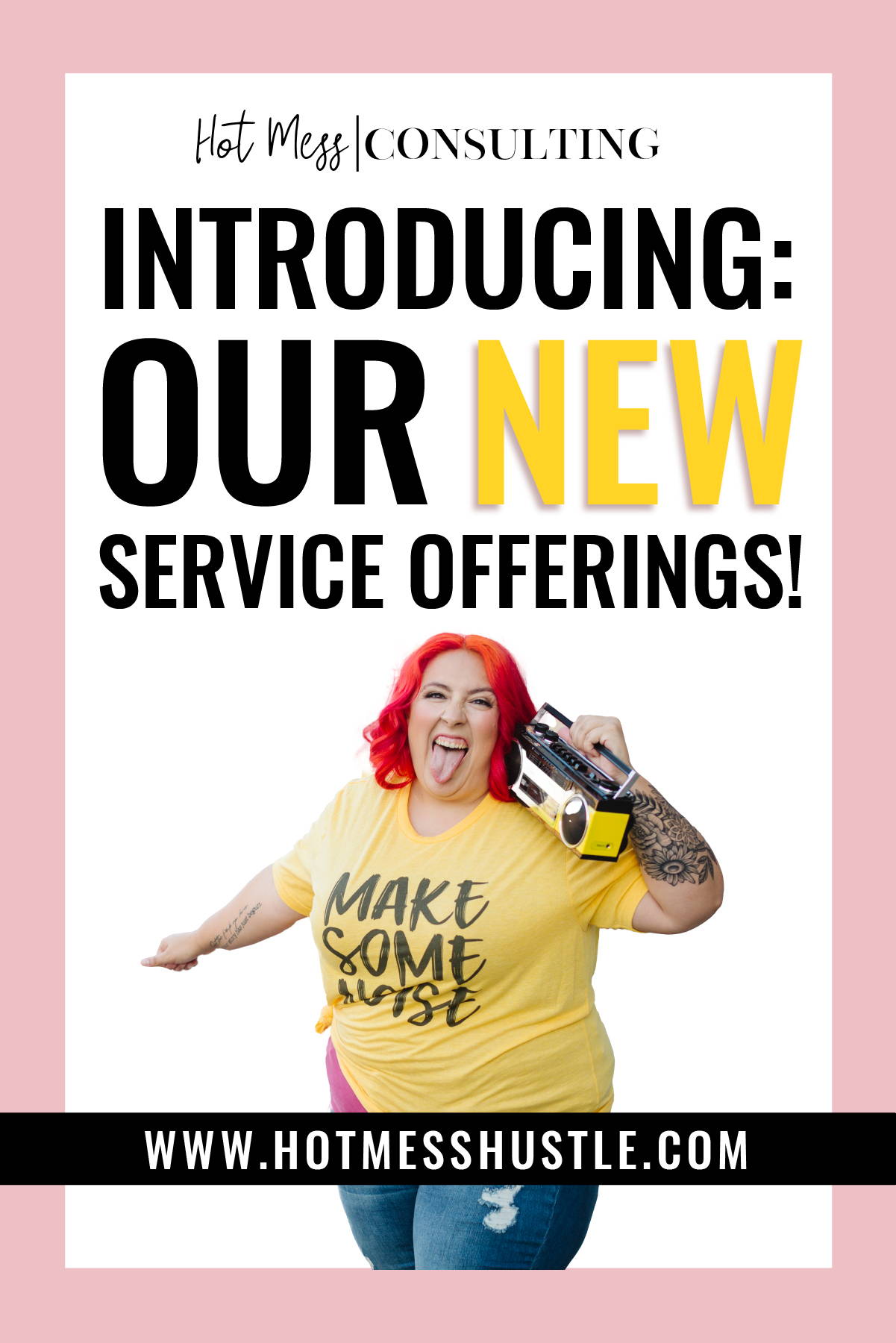 ⭐Bubbly Brand Style + Website Setup Service⭐
Includes a two-hour window with one of our specialist Project Managers to set up or refresh your homepage graphics.
Simply choose your style from our Pre-Designed Homepage Collection and select a color scheme to custom match your brand!
Perfect if you're just starting out!
At Hot Mess Consulting, we're in a constant

champagne state of mind

!
We believe everyone deserves a little bubbly, so our team of experts offers a variety of brand and web design services to meet your needs. Whether you're launching a new eCommerce business, taking your brick and mortar store online, or leveling up as you expand, our team is here to bring your dreams to life!
Book a FREE call with us today, and let's chat about your dream store (and how to get there!) or check out all our other AMA-ZING services here.