Conversion Rate Q&A Part 3 - The #1 Mistake to Avoid in Conversion Rate Optimization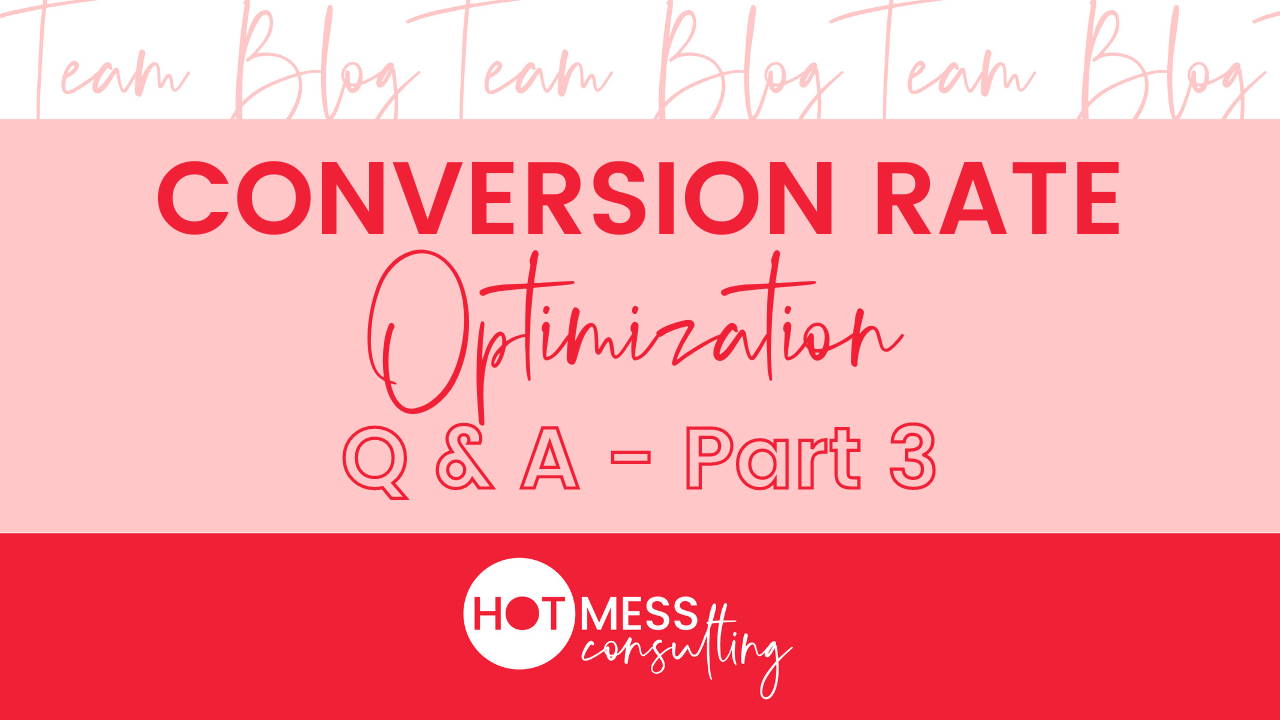 Welcome to our series on Conversion Rate Optimization! This Q&A series on conversion rate optimization has been one of our hottest topics, and today we're diving into something particularly juicy - the #1 mistake to avoid in conversion rates!

So get comfy - these top tips come straight from our very own Hot Mess Head Dreamer, Angela Froschl, and Project Manager Karla Bouwer.
So, let's jump right in…. What is the #1 mistake to avoid in conversion rate optimization??
Ok, we won't beat about the bush with this… It all comes down to shipping.
Pssst…… If video is more your style, check out the Q&As on our YouTube channel!🍿
---
---
Why do shipping charges put customers off?
Shipping is a verrrryy controversial topic - not to mention a fine balance to strike to keep your customers happy, and you in business! But here's the bottom line - people just don't want to pay for shipping. There, we said it 👀
We've all experienced it - in this day and age of ecommerce, consumers have got used to free, next day delivery, so they baulk at having to pay for a service they expect to get for free.
Is it better to charge more and offer free shipping?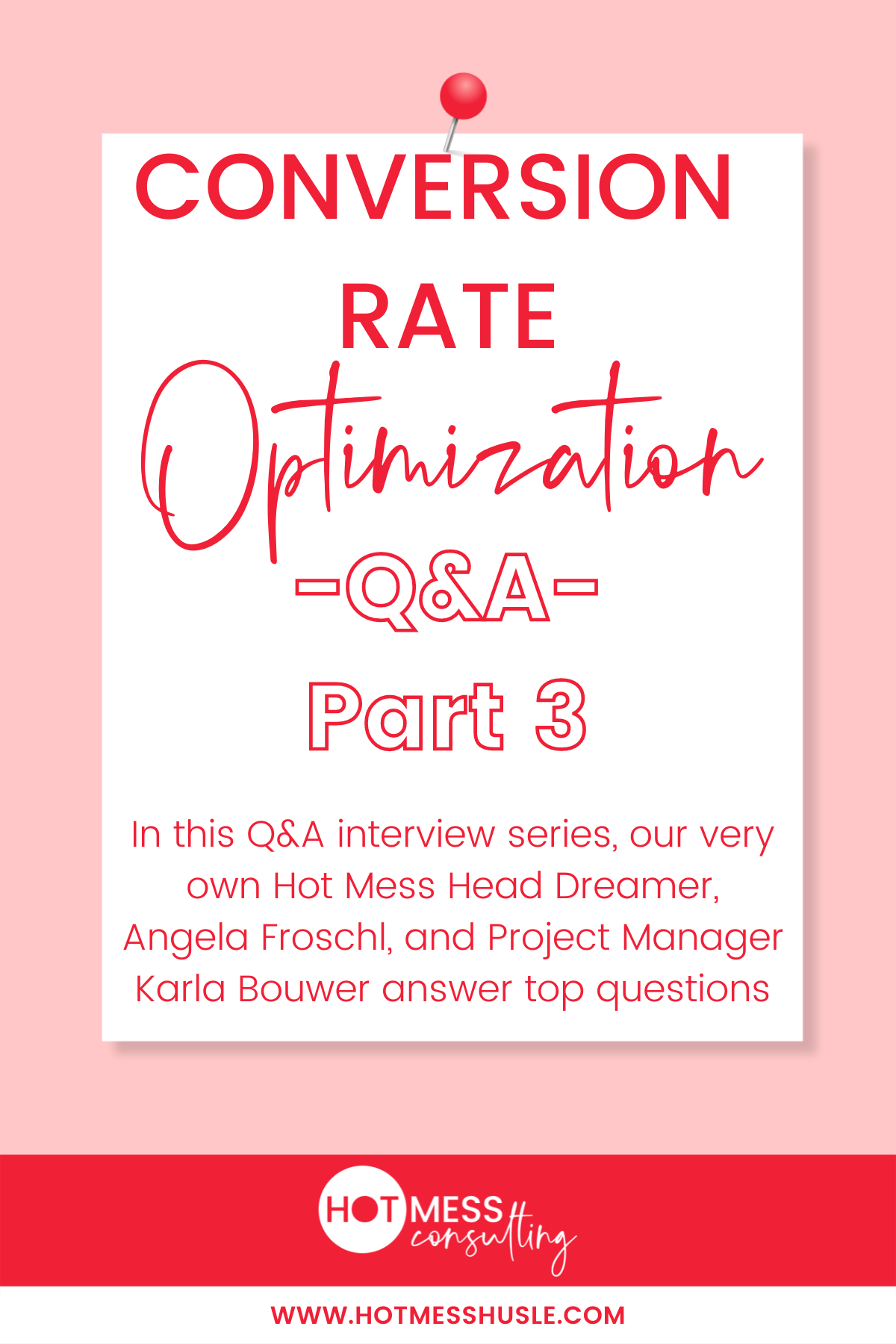 According to some recent research, 82% of consumers prefer free shipping over paying to have their orders shipped to them.
So if you're charging for shipping, which, frankly as a business owner you probably need to do in some form, it's a very thin line to tread to find an acceptable amount that doesn't deter your customers from completing their purchase.
That said, charging for shipping is not a total no-no - you can still do it.
We see a sweet spot under $5 - with $5 being the absolute maximum that your average consumer is prepared to send.
The other way to do it is to incorporate the cost of shipping into your item price, so charge slightly more, but offer free shipping. People will value your product more at a slightly higher price compared to offering a lower product price plus an additional charge for shipping.
One tip is to offer free shipping above a certain spending threshold, and this is a great way to increase your average cart total. Make it reasonable though - the threshold amount will depend on your product prices and typical order value. For more on this topic, check out our post specifically dedicated to increasing your average cart total!
Another thing you can do is offer a flat rate for shipping. This is something we recommend a lot to our clients because it keeps things very simple. Like we said above though, $5 is pretty much the maximum you can charge these days before you customers go abandoning their carts.
---
---
Striking a Balance with Delivery
Make no mistake: cost of shipping is an extremely important factor in a purchase decision - in one study, nearly two thirds of consumers said it was the most important factor, followed by speed being the next most important consideration.
This is why we also recommend that you always always ship within 24-48 hours. But if for any reason it has to take longer - just explain why. Customers can handle longer waiting times if they know what to expect - but the default expectation is 2 days, so if you're going to take longer, just let them know up front so they can adjust their expectations.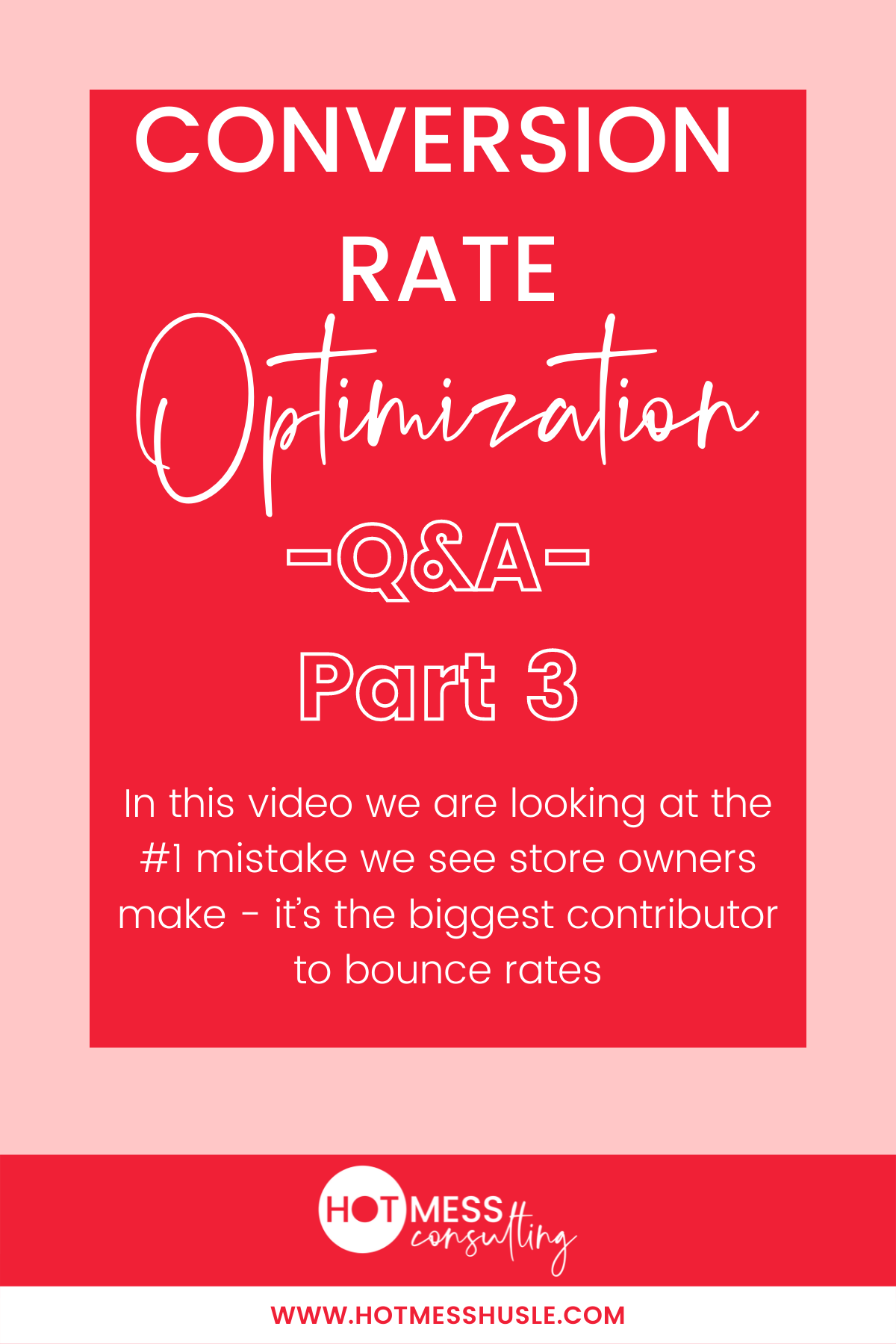 Delivery is a large part of the online shopping or ecommerce experience, and it's worth bearing this in mind. Your customer experience extends all the way until they receive their item.
The entire process needs to be as smooth as possible, and this will help develop trust and brand loyalty so that your customers keep coming back.
On the other hand, a poor shopping experience, including how the item was delivered, can mean losing the customer. As many as 55% of consumers say they would shop elsewhere after a negative delivery experience.
No nasty shipping surprises
The key to shipping is to make sure you manage your customers expectations right from the beginning. This means making sure your shipping (and returns) policies are really clearly displayed on your site, and right upfront in the checkout flow. Nobody likes making it all the way through the order only to find some astronomical shipping charge right at the last minute - that's a quick way to bring your conversion rate all the way down!
Shipping rates - and payment options for that matter - are important enough to know straight away, so these are good things to have in your announcement bar.
Displaying offers like free shipping above a certain threshold or offering payment plans helps your customer know what they're getting, and hopefully even plan their whole order when they can keep in mind the options for shipping or payment plans.
Of course, this is all highly dependent on your boutique and what products you offer. Certain items that you don't just have in stock, like handmade products or built-to-order products, will obviously take a lot longer to ship - so this needs to be factored into your shipping policy. Likewise, really large or heavy items do cost to ship, so a $5 flat rate shipping rate won't work for you here. The key thing is to be really clear about it on your website so that it doesn't cause friction for your customers later in their checkout process.
Our top tip is to think about what the customer journey is for your particular customer. You need to anticipate the questions or hurdles that your customer might have when making a purchase, and do your best to answer them to smooth out any potential friction. Doing this will make the checkout process really easy and intuitive and will really help your conversion rates.
***
And that's all there is to it! We hope this has helped you get clear on how to offer shipping options that your customers love, and how to avoid making mistakes with shipping that will lower your conversion rate.
If you're enjoying this series, let us know in the comments, and watch out for the final instalment, Part 4 - coming soon!
Cheers to your Shopify success!
💋💋💋
---