Best Shopify Apps 2021 - Our Favorite Apps for Boutique Owners
---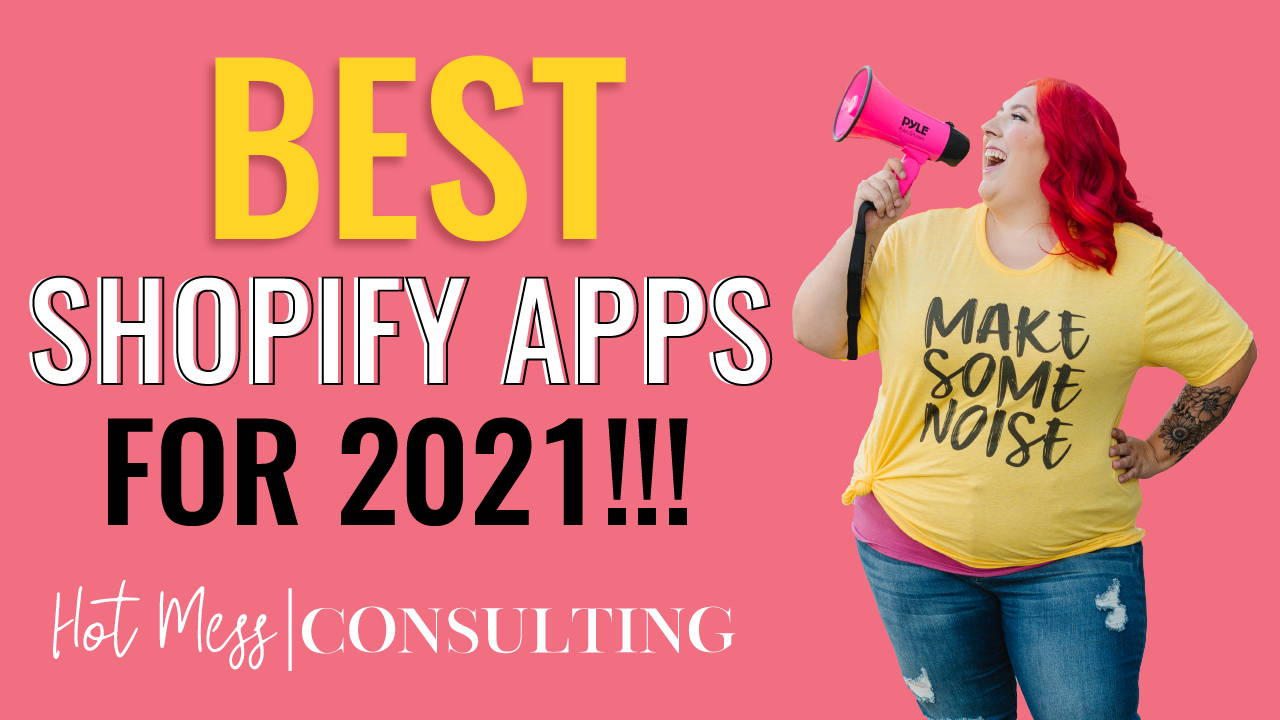 Welcome to our post on Shopify apps! In this blog we're diving into the best Shopify Apps available in 2021 - these are the apps that we love and we recommend for our boutique and ecommerce clients.

Now, there are 1000s of apps to choose from in the Shopify App Store, and we know figuring out which ones are right for your store can be a real piece of work. That's why in this post we will make it nice and simple!
Today we are looking at some considerations you want to think about before you go getting a new app - or in other words, being clear on what the purpose is.
And then we are going to look at top apps in general, best fun apps, best apps for email and conversions, great apps to improve customer experience, and our favorite apps for boosting productivity!
VIDEO MORE YOUR JAM? WATCH IT HERE:
NOW, before you go getting excited in the App Store….
Let's talk PURPOSE for a hot minute.
Because it's all too easy to get caught up in the next new trend, or whatever is new and gold and shiny, right? That's why doubling down on why you need this app is so important. Do you need it because it will help you deliver on your marketing strategy? Is it going to save you time? Will it help you increase conversions, or average cart total, or serve some other purpose?
This is just to make sure that if you're going to dive into an app that you're really making the most of that app. Don't let it just sit there wasting money.
Remember, if you're not actively driving traffic or marketing your store already, there's not a huge amount of point!
---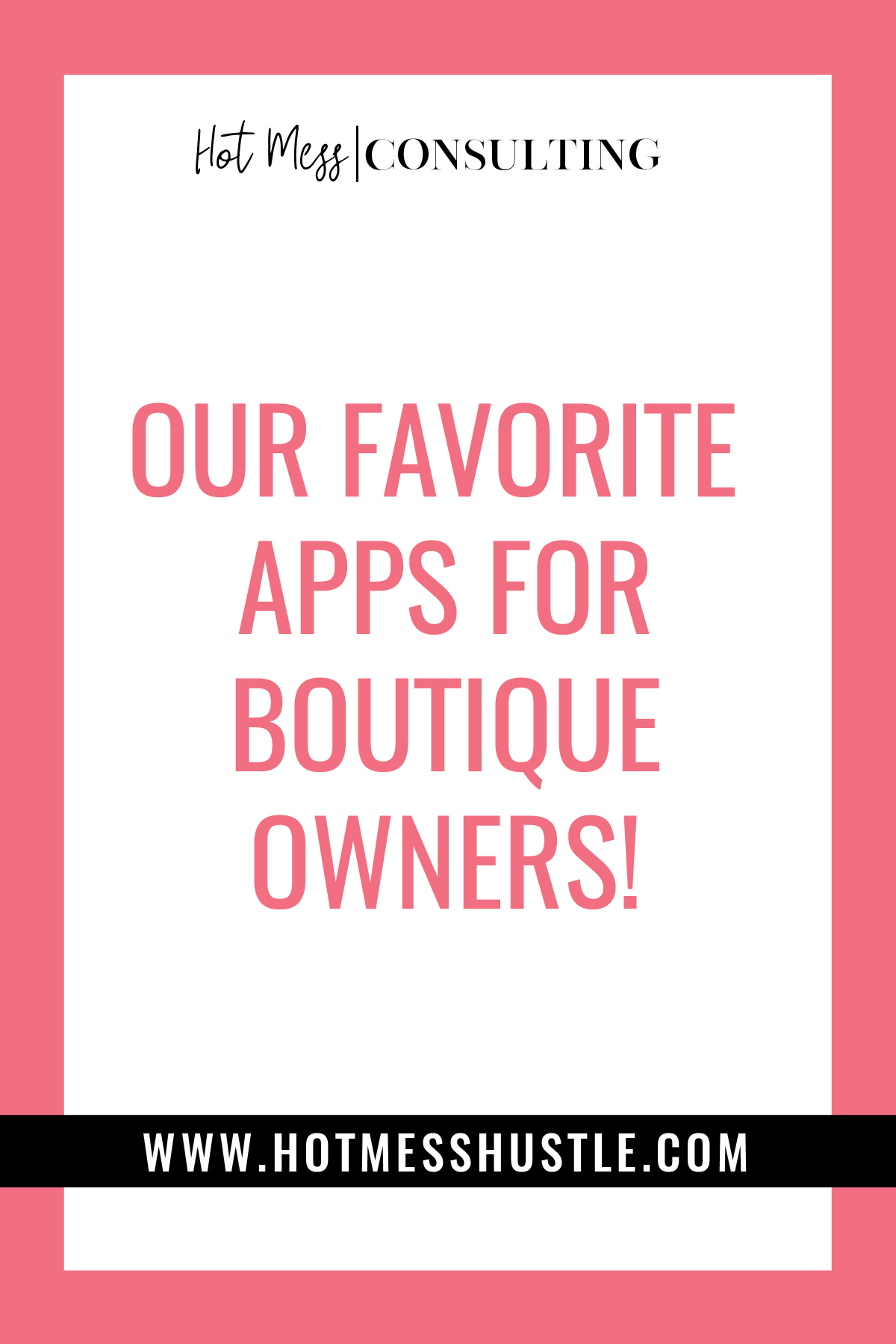 ---
Just being there on your site isn't going to produce the results that you're wanting unless you're also incorporating that app into your content and marketing strategies.
Ok. So let's talk about some specific apps.
Best Apps for Shopify Stores - the Basics
Loyalty Programme
👉 Loox Product Reviews Referrals
We definitely recommend apps for managing loyalty programmes so that when someone leaves a review, they actually earn loyalty points too. This is definitely something you want to be actively promoting to make the most of. Our favorite is Loox!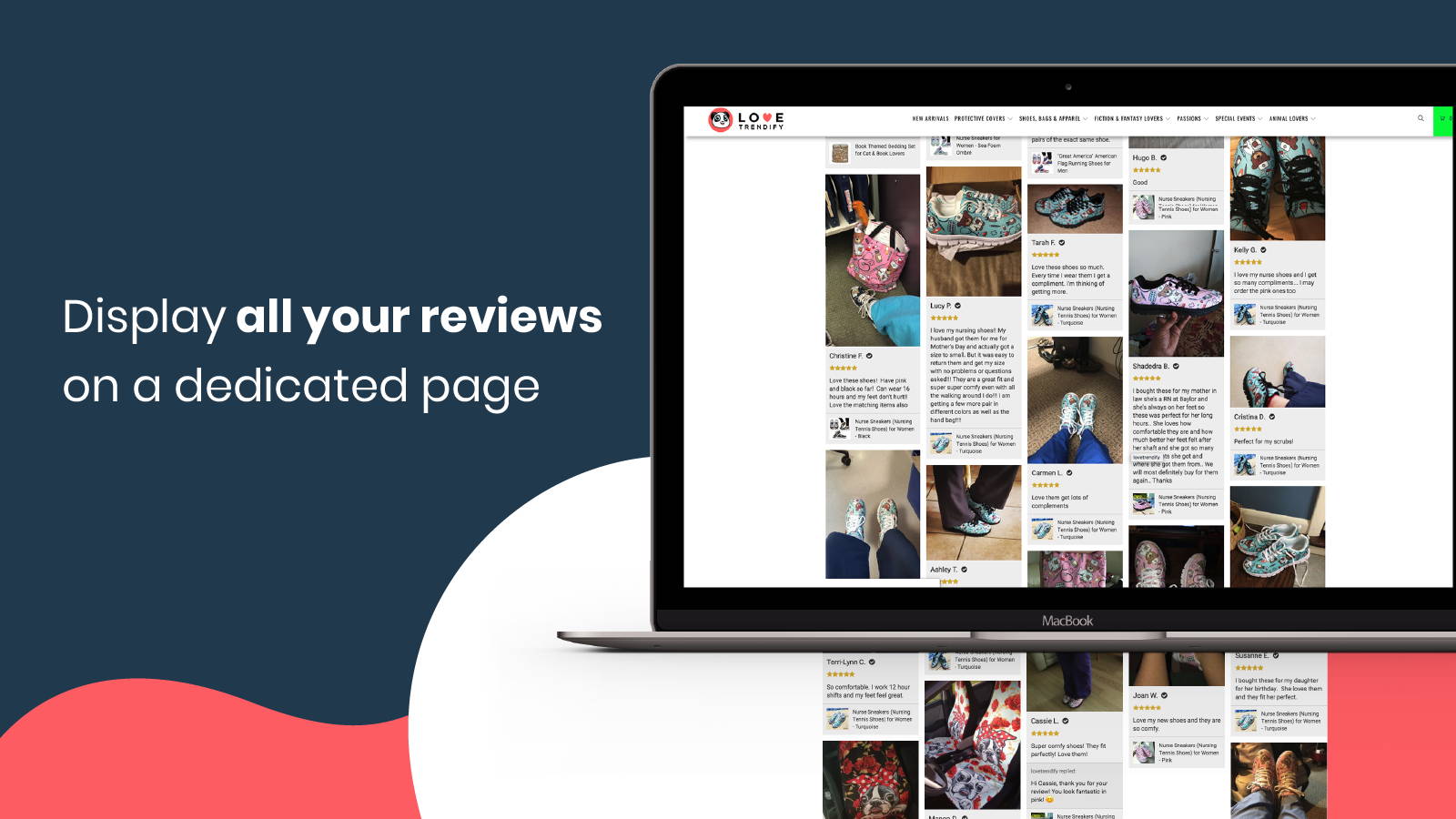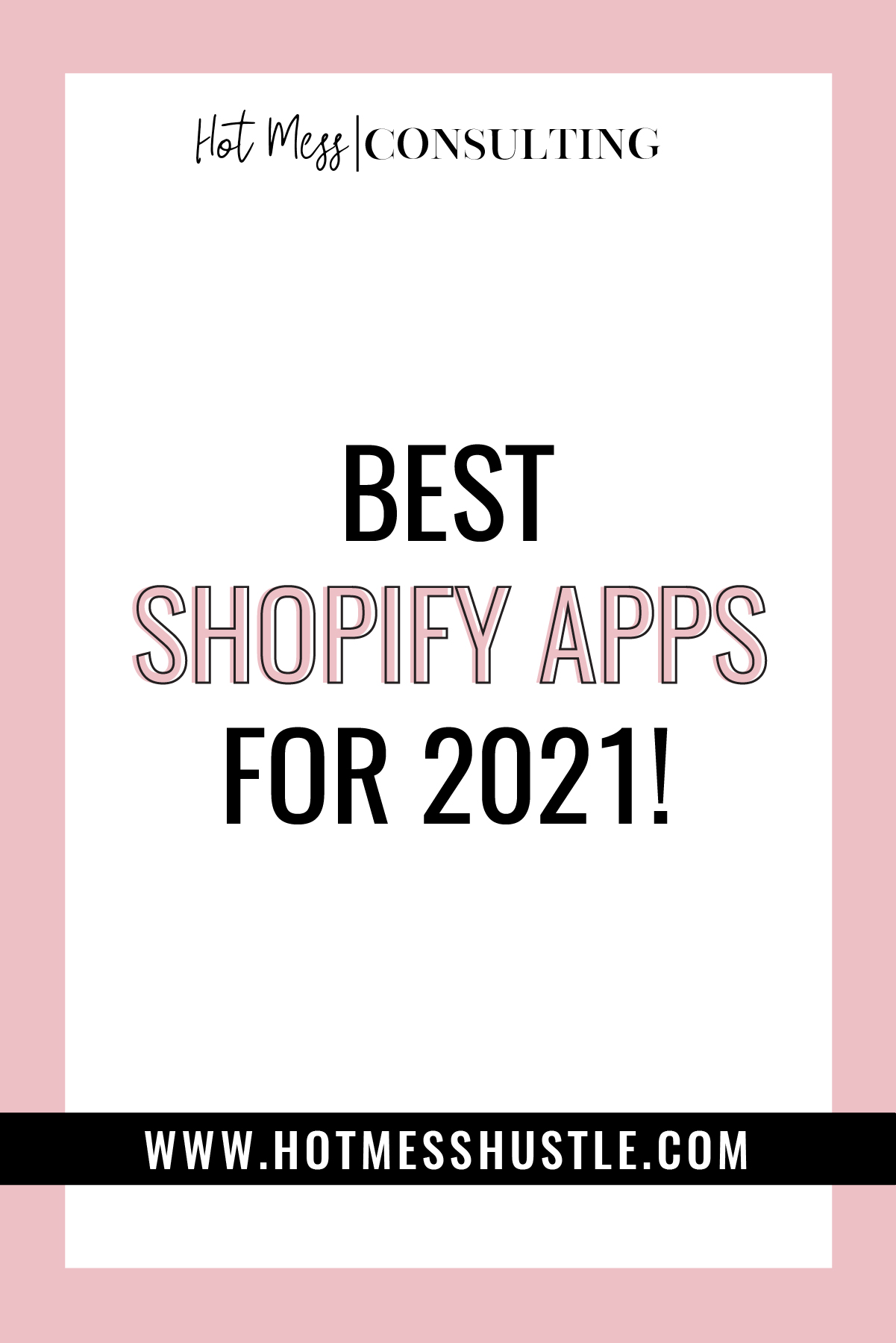 Shipping Protection
👉 Route
Route is an app that we use on both of our websites - we are big fans.
With Route, your customers have the option for 99 cents to add shipping protection so that if something goes wrong with the order, your customer can file a claim.
This means you don't have to worry about all the things that can go wrong once an item leaves your warehouse.
Best Apps for Gamification
Another cool thing to try out is apps that really gamify your website experience because these days it is just not enough anymore to have an amazing website, amazing products, amazing customer service, amazing branding to stand out.
You need to find what works to help your customers buy today. So you need urgency.
For this, we love the Sales Countdown Timer Bar because there's a few neat things that you can do with this, like set it to only show the first time someone visits your store.
Best Apps for Email Marketing & Conversion
To increase your conversion and increase sales, we recommend a form builder if you need to have custom fields or customer uploads as part of a sale. For optins or customer survey - Form Builder with File Upload is a great app. This is especially useful for example in returns - so you can have a basic return form, but using a form builder makes it easier for both you and your customer to provide information about the return, from T&Cs to sending them return labels.
Emails
Then we recommend OrderlyEmails to customise all of your Shopify transactional emails. But you want to make sure whatever marketing email platform you use is integrated so that those emails you are collecting are going on your list - and this is usually through an app. Some platforms have their own app, like Klaviyo, and some have to be done through Shopify, like Mailchimp. But just make sure they are integrated so you can get the data!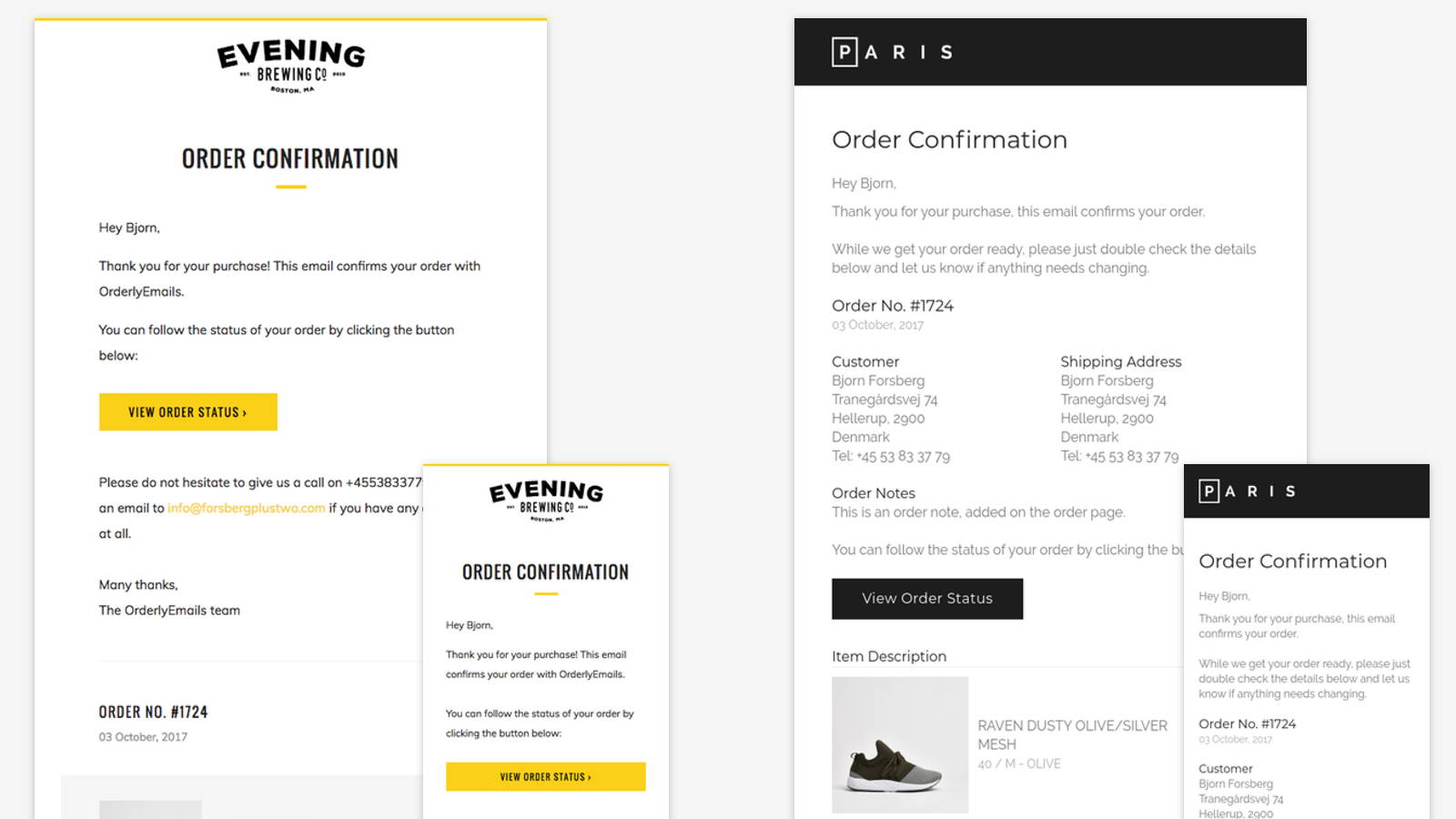 Best Apps for Customer Experience & Customer Service
If you can make your customer or user experience as good as it can be, from browsing products, to checking out, to receiving the item, then you have a higher chance of retaining that customer and them coming back in future.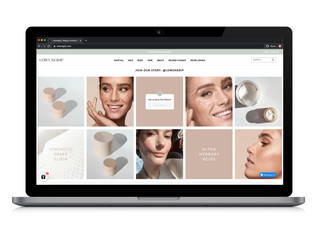 Something that's kind of fun is adding your Instagram feed to the bottom of your site, or in a footer. So Instafeed is a great app for social proof in general, but also if your marketing strategy involves posting customers sharing their items. So including your Insta feed is a huge trust indicator.
Another cool app is called Lucky Orange. This app helps you determine where people are spending time on your site, where they're looking at and what they're looking at when they're leaving your site to optimize it better.
You're basically able to watch visitors go to your site, and the actions that they're taking and this can help you make better decisions about tweaks that you can make to optimize your website. This will help you understand if people are trying to click a button that's not really a button, or if they're clearly getting confused. These are all things to think about when you're deciding what improvements to make.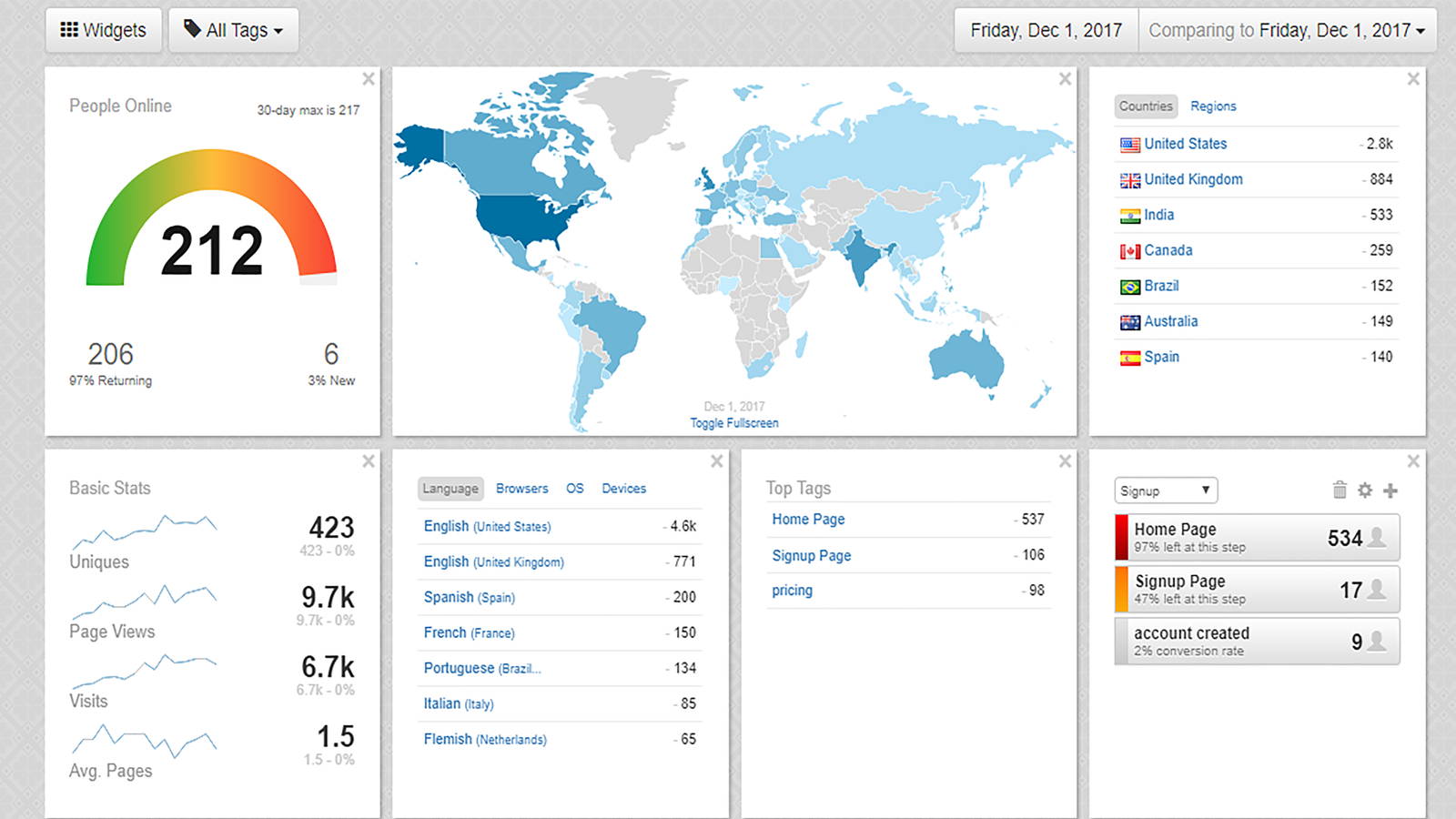 Ok…. Last but not least, right?! Time saving apps might be the most important apps out there!!
Best Apps for Productivity
We highly recommend Shopify Theme Updater which allows you to set up a duplicate of your current theme, and then make any changes that you want to make to it, even though you don't want that to go live quite yet.
So whether you're scheduling a weekly refresh of your homepage with new graphics as your new arrivals come in or you have a sale coming up - you can literally make a copy of your theme, and then schedule it to go live at a particular time.
This app will also revert back to your past theme if you want it to. Massive time saver, right?
Newr is an app that we're just loving lately. Why? Well, we finally found the app that allows you to automate your new arrivals! So you can set it to however many days that you want to set it to so that any new item you upload will automatically be in your New Collection. But then after that amount of days that you set, they'll drop out…! So it's finally a way to truly automate having a new arrivals section.
The last app I will mention today is Smart Tags. This is useful if you ever need to bulk tag things or automatically tag things for different purposes, whether it's in order to organize collections, or set discount codes, or even tag customers.
This is useful for a variety of reasons. So with Smart Tags, one of the rules that you can create is to automatically tag all of the variants back onto the product, so that then when those variants are sold out, they are removed from your store. You can do this for colors, sizes, and a ton of other things that you can do that are super useful. So definitely one of our favorites for saving a heap of time!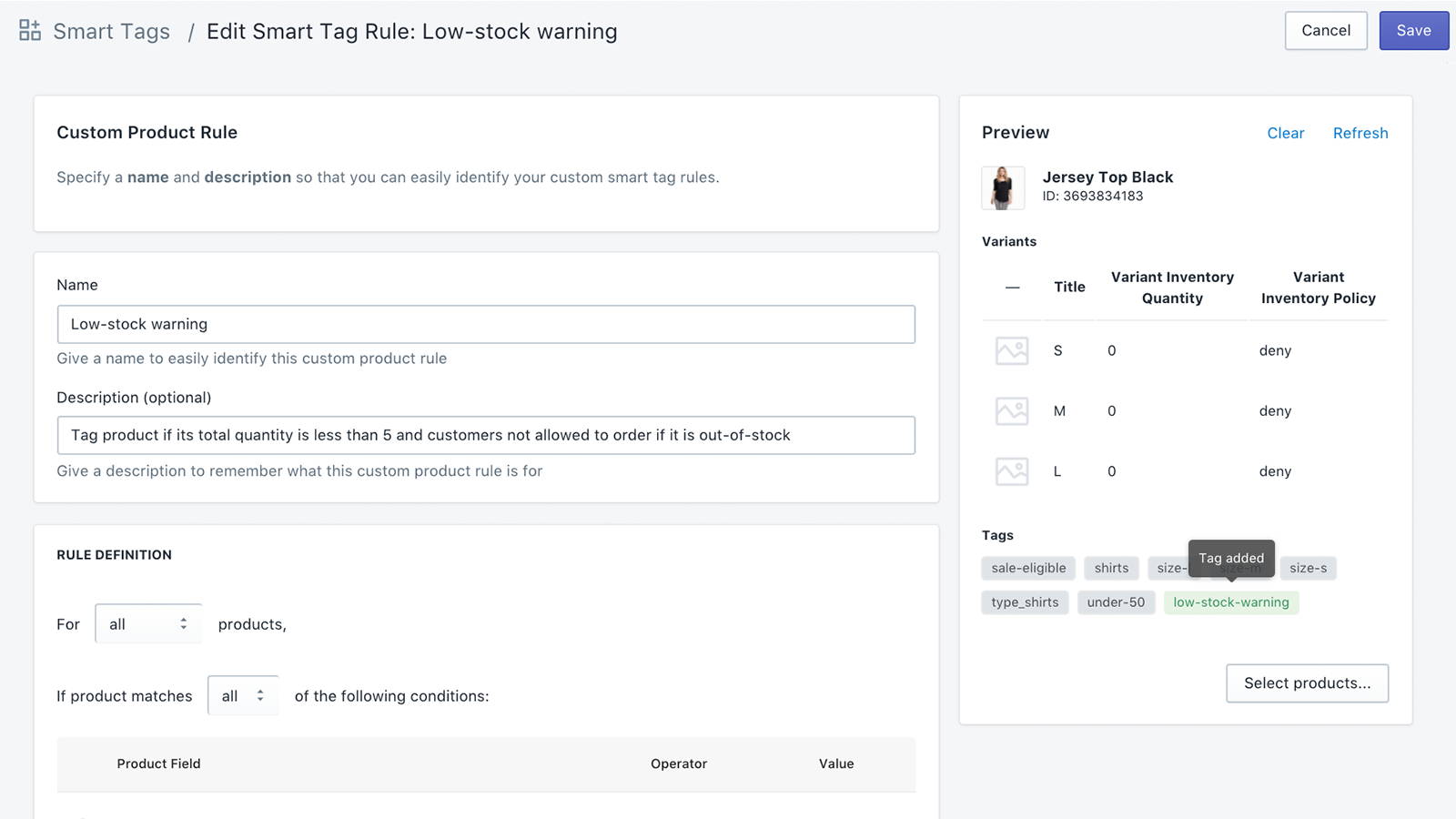 ---
So, that is the lowdown on apps! Obviously this is just a small selection of the apps that are out there, but we hope this has helped you navigate around apps just a tiny bit better As we always say, there is no magic bullet for your success… But we do think these apps will make it that bit easier to get there!
As always, if you've got more questions or need some help, reach out - we're here for you!
Till next time, cheers!
---